Hi, I'm Allison.
I am a disabled transgender woman who is just starting out on my transition, and looking for some help with it. I will tell you more about myself below, but first, straight to the point:
What is needed?
I receive enough money each month to support myself, but with virtually nothing left over.  Unfortunately, I need money to help bring the woman I am inside to the surface. With so little expendable income, even lower cost items such as makeup are difficult for me.
I hope to raise enough money to pay for laser hair reduction treatment on my face, but the procedure is quite expensive. Given the high cost of this procedure, I don't expect to be able to raise enough to have anything left over afterward.  If, however, I am fortunate enough to exceed my goal, any remaining funds would go toward easing the burden of HRT costs and helping build a wardrobe of women's clothing, since my clothing is almost exclusively male right now.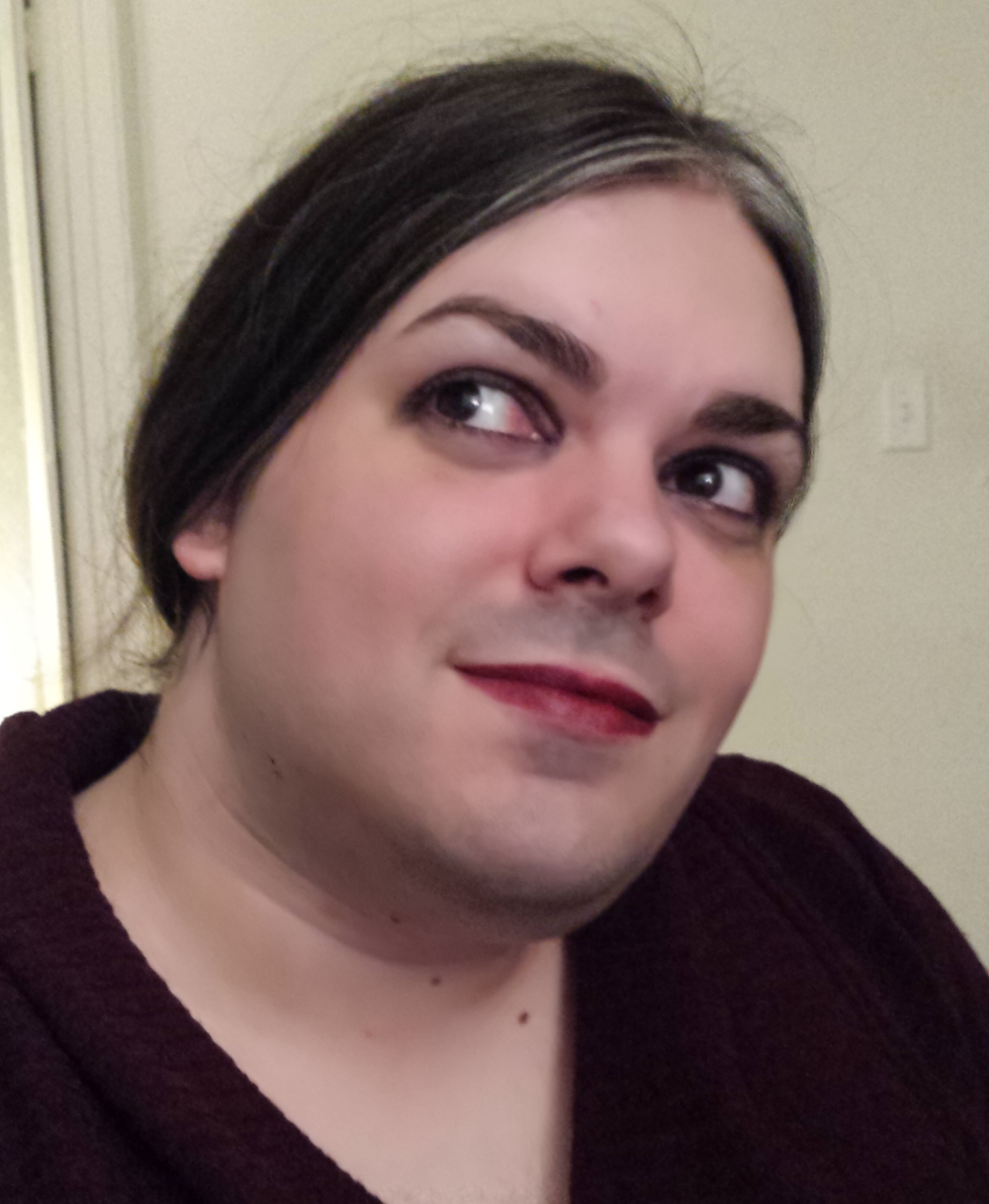 I recently had a consultation for laser treatment and the pricing looks like this:
$675
 To cover 5 sessions of full face.
$800 Estimate 
To cover 5 more sessions around my lips, expected to need to reach this before I would consider the lasers to be "Done" on my face.

1100 Estimate
Would allow me to also get a few sessions on less vital but still often-seen areas, such as my upper chest. 
1800 Estimate
Would allow me to have more thorough coverage and possibly electrolosis for stubborn areas.
When is this needed?
As soon as possible.
My beard shadow is very noticeable in person. This is a major cause of anxiety and self-doubt for me.
Laser treatment takes time, with 4-5 weeks between sessions and an expected eight sessions if I am fortunate enough to reach my goal. I am eager to begin my physical transition to show who I truly am.
Why is this needed?
HRT, makeup, and clothing helps me feel and present female, but my beard shadow is nearly impossible to cover. It is a constant source of dysphoria for me.
Even on my best day, with a perfect hair day and my makeup just right, the beard shadow is there.
The dysphoria and depression that have haunted me nearly my entire life have significantly lessened since I began my transition, but I can't even touch my own face without this one last remnant of unwanted masculinity bringing me down.
As HRT starts working its magic, and I slowly accumulate more women's clothing, my facial hair promises to be the last and worst obstacle I face in presenting fully female, both to the world and to my own reflection.
About Allison
After 28 years of lying to myself and the world about who I am, I am finally embracing it instead. My facial hair is one of the last things standing in the way of being able to present fully female. It would mean the world to me to be able to look people proudly in the face instead of trying to hide mine.
The kindness and support I've received since I have embraced my true self have been incredible. I am relying on that kindness again here.
One small way I can show my thanks is to offer a custom-made cartoon image for donators, if they would like one.
Here are some images I've made so you have an idea what they look like.
http://imgur.com/a/4aTiY
Thank you for taking the time to read my story.
Organizer and beneficiary
Allison Lee
Organizer
Gainesville, FL