Hello there! We are so very proud to introduce you to our dearest friend,
Alli Maxwell
— a stunning and vivacious woman in her mid-30's (actual birthday is this September 22). This year, as Alli is about to take another lap around the sun (35th lap!); she's also preparing to go back into battling Breast Cancer for the second time in less than a year.
Before we get to the nitty gritty, here's a deeper look at Alli through our eyes: 
Alli is a charming, kick-ass, leader, and creator hailing from the hustle and bustle of New York City. Owning the production industry Alli took her spirit and talents and ventured west to Los Angeles four years ago. She's worked all over the world helping produce art through the beauty of her endless creativity.
All of Alli's friends describe her the same way; she inspires people with her humor, taste, huge heart, even larger sense of compassion, and her undeniable work ethic. Ultimately, it's her humanity and grit that will most certainly be front and center as she gears up for her second face-off with Cancer.
A little about Alli's battle (so far) with Breast Cancer:
In May of 2017, not long after she became Executive Producer of the Music Division at Pulse Films in Los Angeles, Alli found a lump in her breast. It seemed initially to be a cyst, but, a little over four months later, Alli was formally diagnosed with
Stage 2 Breast Cancer.
After a few weeks of meeting with doctors, vetting her team and gearing up to fight — Alli began chemotherapy to shrink her then 5cm tumor, meanwhile standing strong and leading the charge at work — a task that helped her maintain focus and resolve through one of the toughest periods of her life.
Her initial chemotherapy lasted from August through December 2017 and successfully shrunk the original tumor by more than 50% of its size at the time of diagnosis.  She got to ring the bell loud and proud (!!), stating that she just wrapped one of the most draining stints of her treatment. Now onto the next chapter:  working towards full recovery.
January of 2018, after not one, but two prep procedures, including the removal of two suspicious lymph nodes, Alli had a non-radical double mastectomy. 
Post-op, Alli received a clean bill of health and spent the better part of the next 6 months in physical therapy, getting back to her job as if she hadn't just battled for her life, and was preparing for a final reconstructive surgery that was set for September 11, 2018.
... Now fast forward to just a few weeks ago. 
This August 2018, Alli was preparing for her final surgery (the breast reconstruction) and gliding into Fall being Cancer-FREE and healed. But Alli began noticing some not-so-pleasant growths.  Unfortunately, what seemed at first to be scar tissue, quickly turned into another terrifying discovery — new tumors had formed.
With just two weeks before her 35th birthday, Alli was officially diagnosed with Stage 2 Triple Negative Breast Cancer for the second time.
Reports showed the new Cancer had a growth rate of ~46% versus the ~24% growth rate of the tumor found in 2017. This diagnosis qualified as a medical emergency, and Alli was rushed into surgery for tumor removal.
Here is where we call to YOU our dear family, friends, loved ones and outside angels of Alli. 

As we prepare for a second fight, Alli is still swimming through piles of bills from her challenging 2017-2018 with Breast Cancer. We are unifying to help support and allow Alli to go full steam into this next battle without the worry of the finances building like walls around her.  Unifying as
one
and working together in providing some financial support for our sweet Alli, will help alleviate some stress and hopefully give her some stability while she works to end this once and for all. 
Below are the many treatments and procedures Alli underwent previously in 2017 and 2018 and is currently paying off:
- Numerous freehand biopsies
- An MRI guided biopsy
- Multiple head/chest/abdominal CT scans
- PET scans and MRIs
- A bone scan
- 5 months of Chemotherapy
- Lymph node removal surgery
- A pre-double mastectomy skin saving procedure
- Non-radical double mastectomy with partial reconstruction
- Urgent tissue expander removal, including skin excision, allograft and tumor removal
Financial snap-shot of what's to come: (cost ranges based on national 
average and what we are expecting to see roll through)

- Garments and compression bands for her 6 weeks of Radiation + 6 months of Chemotherapy
- 6 weeks of Radiation $10,000 - $50,000 (national average)
- 6 months of Chemotherapy $10,000 - $200,000 (national  average)
- Double Breast Reconstruction Surgery $15,000 (national average)
- 6+ months of Physical Therapy
- Nutritionist 
In addition to undergoing the above, Alli will need to regularly monitor her health, both mental and physical, making regular hospital check-ups every three months for the next five years. 
All of this at a time when health care for pre-existing conditions is under threat.
We, as her friends, are rallying around her to provide a blanket of ease, allowing her to fully focus on fighting and getting better — better than she's ever been to date. Leaning into our community — you — we are asking for help on her behalf, as she goes into
Year 2
of her fight against Breast Cancer. We are doing all we can to make things a little better for her and looking to our resources to help as well. Hoping this can also allow her the opportunity to work with nutritionists, lean into personal and group therapy, maybe properly get her into yoga for the first time in her life! 
Any donation is hugely appreciated and we implore you to please share this campaign with anyone you know that would find Alli's story empowering . Your support is priceless to Alli, her friends and family.
ALLI, WE LOVE YOU!!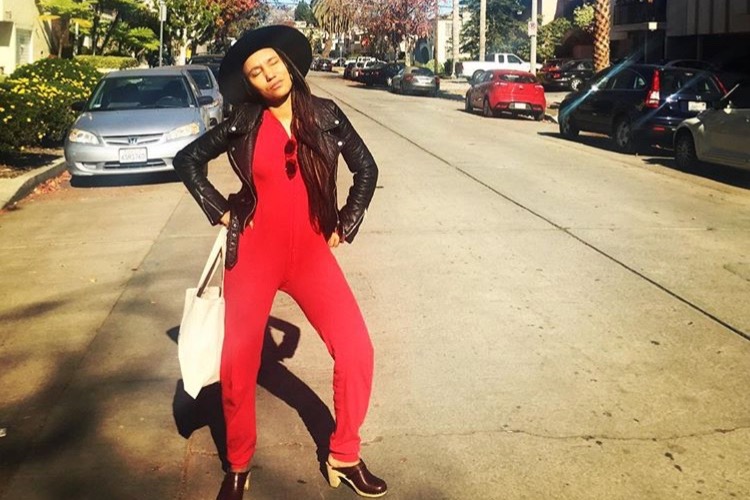 Fundraising team: Team Alli Maxwell (4)
Team Alli Maxwell 
Organizer
Raised $8,746 from 35 donations
Los Angeles, CA
Peter Burke 
Team member
Raised $3,645 from 12 donations
Lauren Simpson 
Team member
Raised $1,475 from 15 donations
Daniel Leeds 
Team member
Raised $185 from 4 donations