Alex Visker: Allergic to most food
Our son Alex Visker, who is 19 years old, is allergic to most food. He has been sick for most of his life.  From the time he was very young, he had symptoms that included constant nausea, stomach pain, headaches, bone and muscle pain, sudden drops in blood pressure, chest pain, hives, and fatigue and later on, stomach convulsions. He also frequently went into anaphylaxis for no apparent reason.  Using epi-pens became a common event.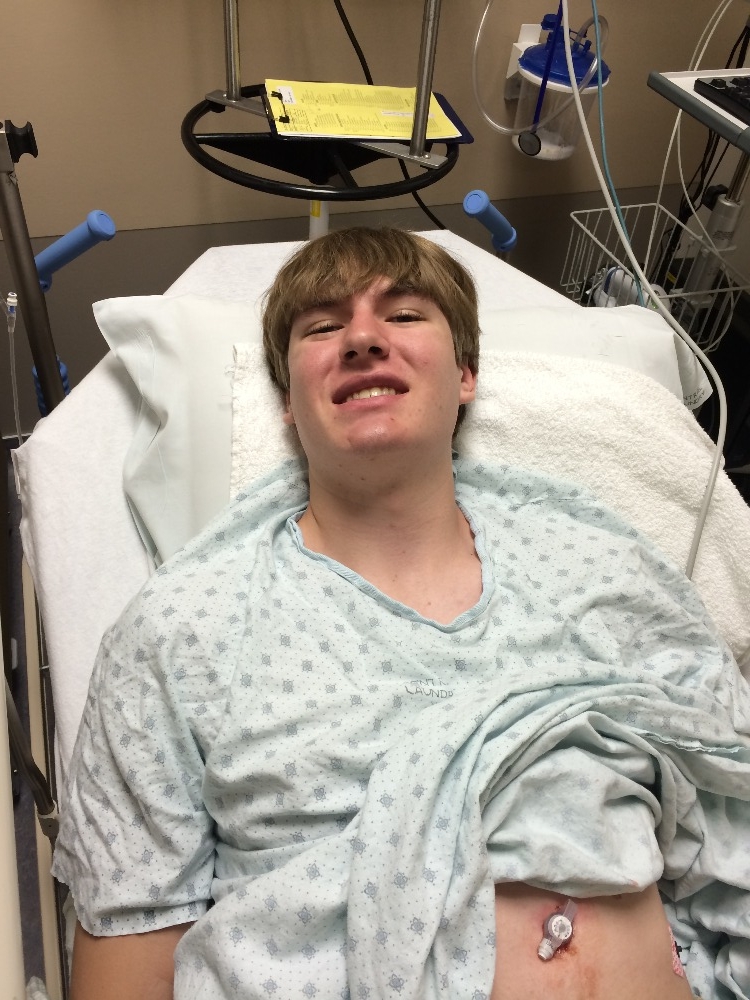 By the time he was in 5th grade things were so bad we started to aggressively look for answers.  Over the next six years we took him to many, many specialists and had numerous tests done on him. He was diagnosed with everything from constipation to anxiety.  In the last few years, because most of his tests came back negative for known illnesses, doctors started trying to tell us it was psychological. 
The one thing that did show up on tests was that he had many, many food allergies.  It became more and more obvious that many of his problems stemmed from what he ate.  He also seemed to react to many environmental factors such as latex, strong chemicals and perfumes being especially bad.  Every doctor we went to just scratched their heads, asked us what we were going to do or told us he was crazy.  We started to try elimination diets and experimented with alternative medicines and doctors.  We still could find no answers.
By November of 2013 things were so bad that Alex had essentially quit eating because it made him so sick and made him hurt so bad.  Our 6'2" son was down to 155 lbs. Our family doctor worked with us to start him on a picc line and he began to feel better than he had in years.  After four months he felt good enough that we took out the picc line and tried food again.  He crashed quickly.  At that point we had a feeding tube put into his stomach and he began to live on an elemental formula.  
About this same time we found a doctor, Dr. Gleich, who had worked at the Mayo Clinic for many years and did research on similar types of disorders. He believed that Alex had a real physical problem and started to help us.  Alex is currently undiagnosed and classified as having a rare disease. He began taking medicines for both severe allergies and a Mast Cell Activation Disorder.  (MCAD). This is a newly recognized disorder and it is still extremely difficult to test for an actual diagnosis.  The Mast Cell stabilizers are very expensive and one of the ones he takes isn't covered by insurance because they usually don't use it in America. (It is common in Canada and the U.K.) He gets injections of Xolair twice a month that helps with hives but also makes a drastic difference in how he feels overall. He also takes a number of different antihistamines and other medications. 
The elemental diet along with the medication made it possible for Alex to have a life of sorts.  He managed to graduate from High School with a 3.6 GPA even though he missed over 300 days of school.  He was able to go some places and is tried out a part time job for the summer. He still couldn't go anywhere with latex, strong scents, chemicals, or places that are too hot. He avoided most stores, couldn't go to church, and had a limited amount of houses he could visit.  He could not eat ANY food.  That was mentally been the most difficult thing because he still felt hungry and still craved food.
In spite of this, Alex remained an amazing, positive individual.  He cooked food for his friends; he took his girlfriend out for ice cream. He never made anyone feel bad about eating in front of him.  He was just excited to feel good enough to not spend all of his time in bed.  He fed himself through his feeding tube and put up with all of the strange looks and comments with humor. 
All of the years of testing and doctors and medications have taken their toll financially.  His medications and formula cost about $7,000.00 a month.  As you can guess, we hit our out of pocket maximum quickly. Alex can not work and go to college at the same time.  He was not eligible for most scholarships because his illness did not allow him to obtain the high grades and take the hard classes he would have liked to have taken.  
After two years on the Elecare Alex began to react to it. This has been a difficult new challenge. He tried several other brands and types of formula but couldn't tolerate any of them very well. After several months of experimentation he finally made the decision to pull the feeding tube, at least for now. This has been a mixed blessing. One of the best things about it is the fact that he is not having to deal with all of the infections he would get in his open wound and the health issues the antibiotics caused him. It also helps his whole system to work better because he is actually using his whole digestive system. And of course he gets to actually taste a few things! But it cause a new problem for figuring out what he could eat. He has been living mosty on black rice and chicken for a few months but is looking for other options that he can tolerate. It seems that anything he eats for too long, his body builds up an allergy to. And it is very difficult to keep him healthy on such a limited diet. He is still dealing with a lot of issues but manages to keep a good attitude!
In spite of this, he is currently attending Fort Hays University  online and working towards becoming a computer programmer in order to have a job that he can do in spite of his illness.  We were not sure how to make that happen financially as well as pay for his medical bills. But then we were blessed with this Go Fund Me. It is because of the amazingly generous donations from friends and strangers alike that he is being able to do this.  Until more research is done on illnesses like Alex's, the prognosis is that there is no cure and that he will have this his whole life.  Alex is a fighter and has a great attitude.  He is trying to look forward to the future with hope and happiness. Anything you can do to help him go to college is very much appreciated. 
Love, 
Kevin and Jodie Visker (Mom and Dad)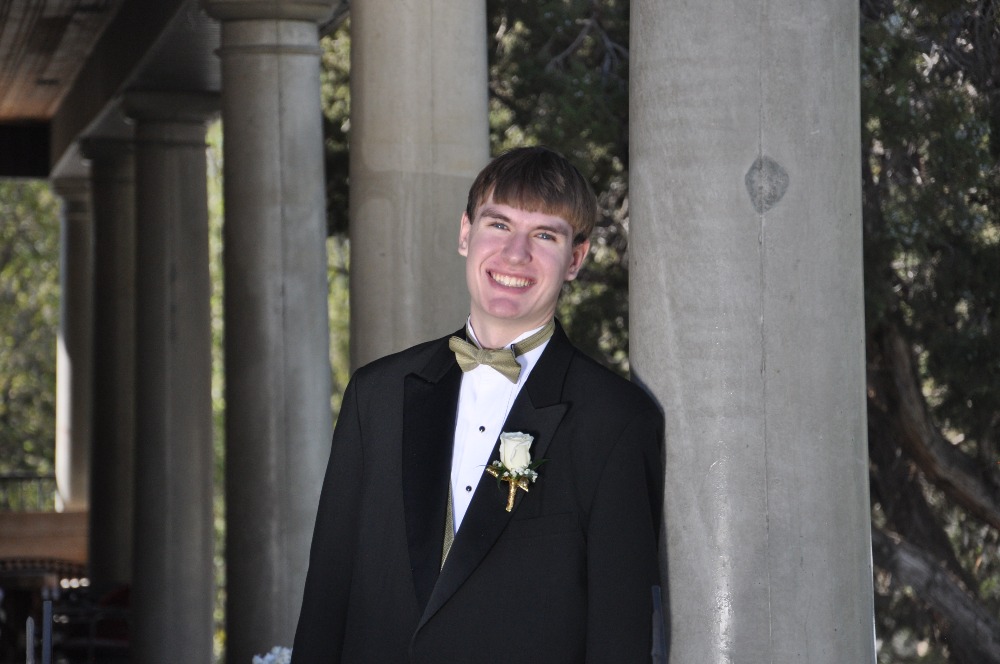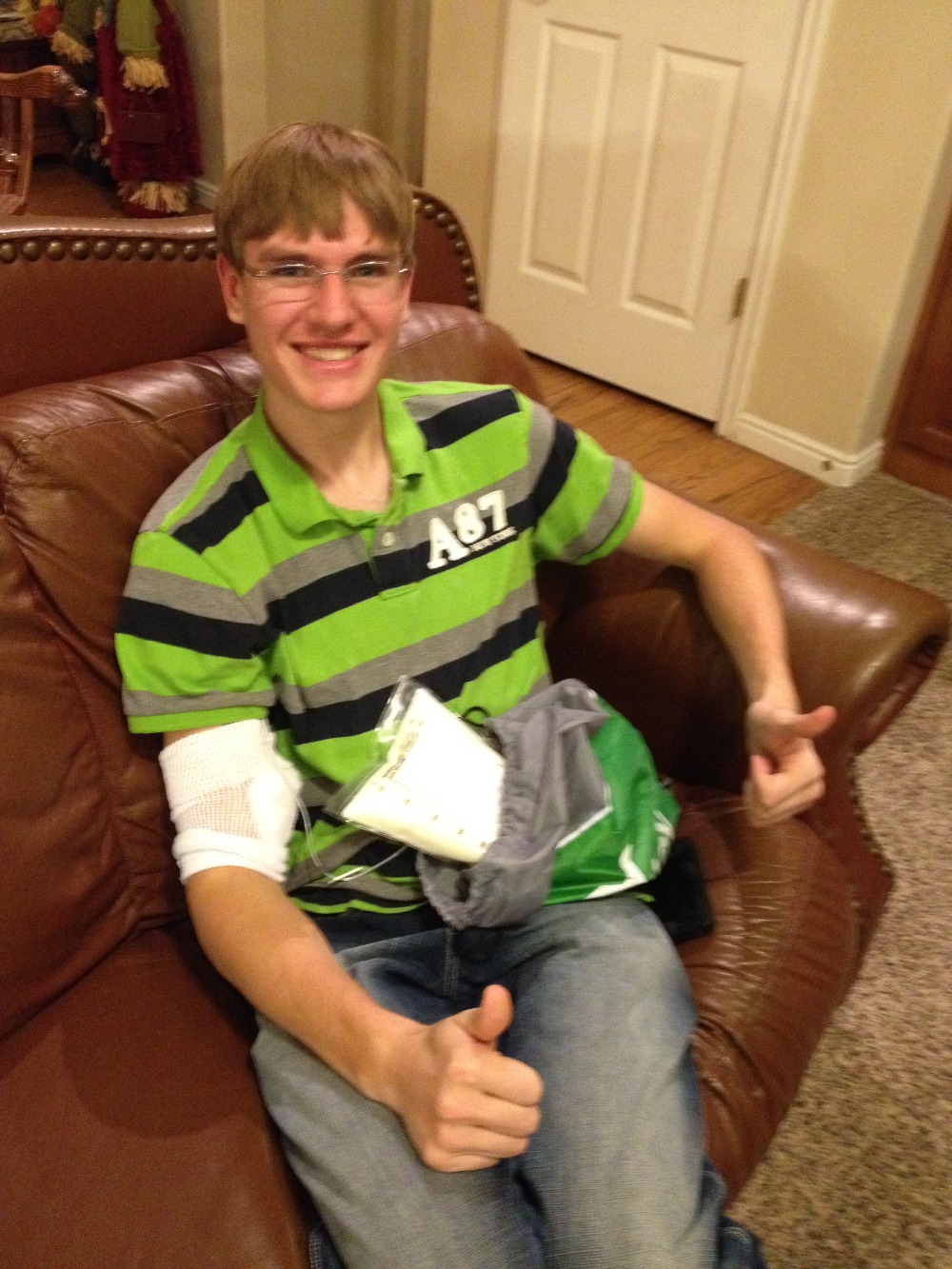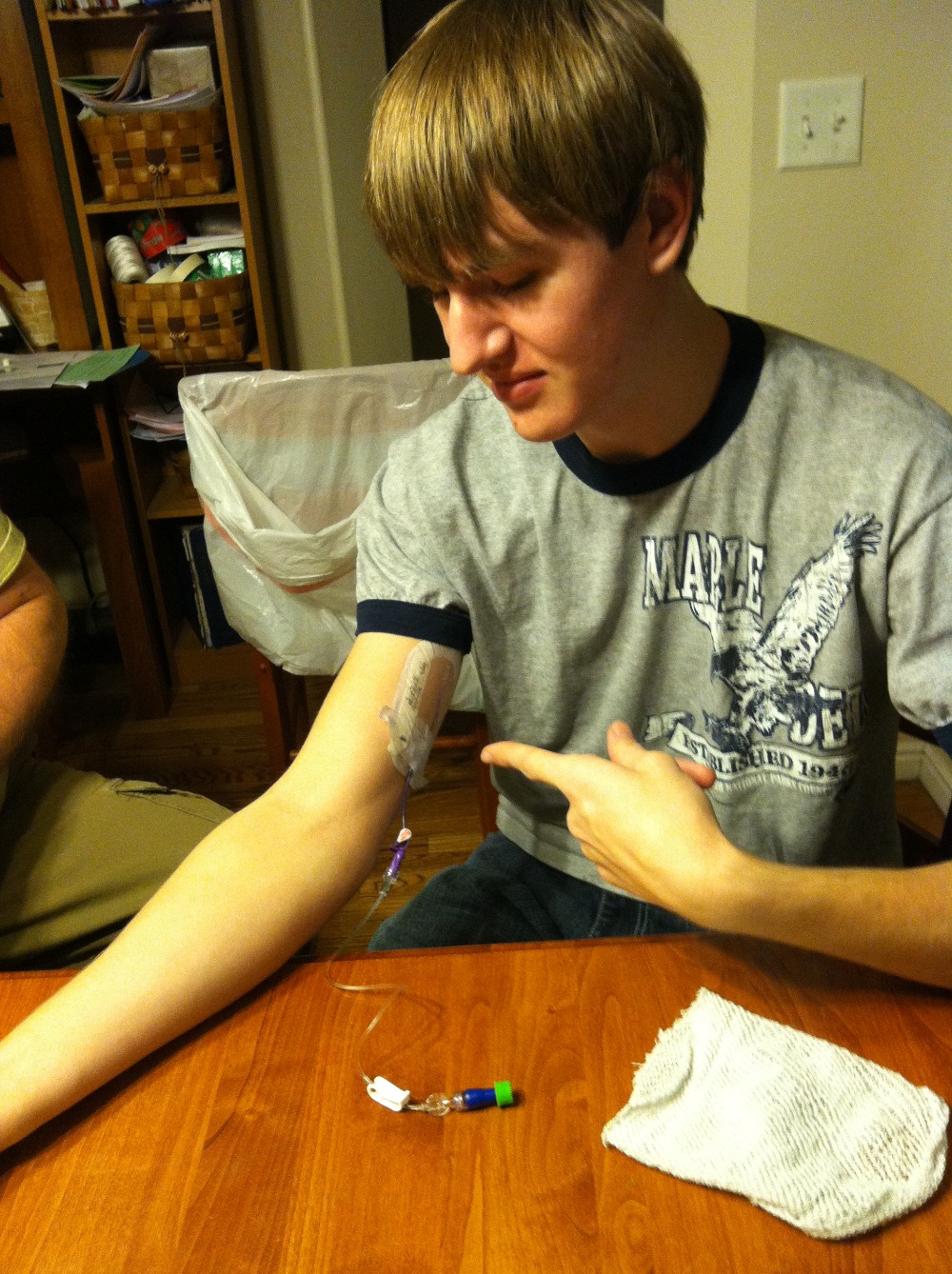 Organizer
Kevin Visker
Organizer
Lehi, UT