ALEX HORANZY DENIED HEARING AIDS
PEARL HARBOR SURVIVOR ALEX HORANZY, DENIED HEARING AIDS BY THE VETERANS ADMINISTRATION. 

American Hero, Mr. Alex Horanzy, a 94-year-old former U.S. Army private, understands what it means to sacrifice for your country – he enlisted in the Army at 17-years-old, fought to protect the country during WWII and is now one of the last surviving members of the attack on Pearl Harbor.

Mr. Horanzy also fought in New Guinea and was stationed in Australia before being discharged for contracting malaria and settling down in Philadelphia with his children and late wife. His experiences have been a motivating and inspirational force in powerful presentations and pro-bono public speaking appearances nation-wide.

Mr. Horanzy's acts of bravery, selflessness and strength during a turbulent war that changed the lives of millions, Mr. Horanzy always shines the spotlight on those who have dedicated their lives to serving our country.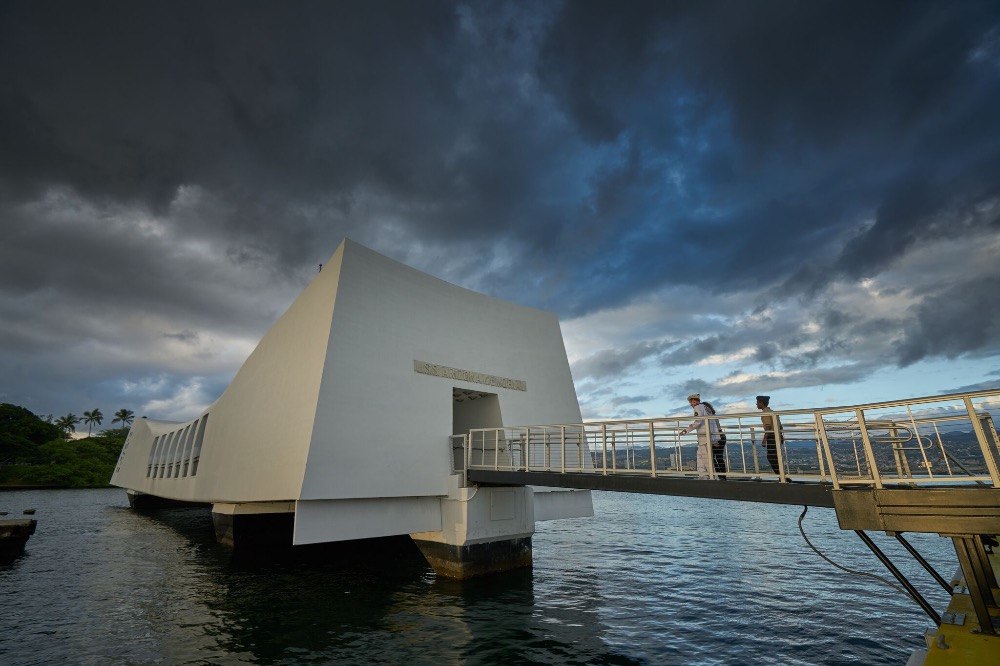 NOW IT'S OUR TURN TO HELP MR. HORANZY.

Mr. Alex Horanzy has compose this letter to our Foundation with the hope we can facilitate a long-standing request that Mr. Horanzy has had with the Veterans Administration—obtaining hearing aids.  

Mr. Horanzy has had a loss of his hearing for years, and, in fact, he had a difficult time hearing most of the conversations and events which took place in Hawaii during the Pearl Harbor reunion with the other survivors last December.

For the past two years, Mr. Horanzy has been going back and forth with the Veterans Administration to obtain hearing aids.  

In summary, they informed him that he was approved for health benefits INCLUDING a free set of hearing aids, the V.A. subsequently authorized on 2/20/15 a hearing test with the Pennsylvania Ear Institute, 5380 Old York Road, Elkins Park, Pa, which took place on 4/15/15 and a free set of hearing aids were ordered for Mr. Horanzy.

Mr. Horanzy was then given an appointment to receive his new hearing aids during July of 2015 at his local V.A. Victor J. Saracini Outpatient Clinic, 433 Caredean Drive. Horsham, Pa.
What happened next was truly unbelievable. 

When Alex traveled to the clinic to pick up the hearing aids, the doctor (?) informed him while on his computer and with the hearing aids on the table in front of Mr. Horanzy, that he was ineligible to receive them because of lost medical records that don't support his past medical history.  Mr. Horanzy left without the hearing aids and feeling so distraught after months of patiently waiting and reassurance from the V.A. that he was eligible, even being tested and fitted for the hearing aids.

While we are not familiar with V.A. procedures, but we do know that Mr. Horanzy is deserving of a pair of hearing aids from the government not only because of his age, the fact that he's a Pearl Harbor survivor, and that he almost died from contracting Malaria while serving his country, but also the fact that Mr. Horanzy, despite his age, is currently very proactive in his speaking engagements to community groups and area schools about the horror of December 7, 1941 and of his personal experiences, not only on that day, but also throughout his service in the Pacific Corridor.

As close friends of Mr. Horanzy, we selected Mr. Horanzy to travel back to Hawaii last December for the 75th anniversary of Pearl Harbor – sponsored by The Greatest Generations Foundation.  He made a strong impact on everyone involved in the program. 

While the Foundation is not established to purchase hearing aids for Mr. Horanzy, we feel this is a great story for our Hands Helping Heroes Initiative.  


Mr. Horanzy is is truly a remarkable hero and we kindly ask for you to open your hearts to help support Mr. Alex Horanzy obtain a pair of hearing aids, so that, he can continue his work to teach our young on the sacrifices our nations veterans have made so we can all be free. .

Thank you for all your support. 

Remember Those Who Served
The Greatest GENERATIONS Foundation 


Organizer and beneficiary
The Greatest Generations Foundation