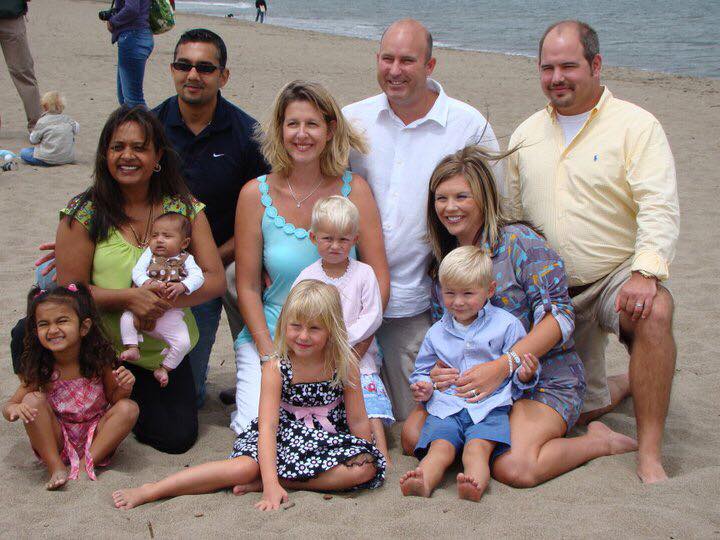 On Monday August 7th 2017, the world said goodbye to a great man, Alex Jones. After a long battle with ill health, Alex has now made his way into a world of peaceful rest, at the young age of 48.
Alex was a loving and devoted husband to Lindsey, father of two beautiful children Maddison (13) and Amelia (10), and a much-loved son and brother to his family.
Alex was a friend to everyone, he showed a natural and unlimited sense of care, generosity and humility.  He would open his home to the world and if he could, he would have fed the world.
Alex's love of anything from gadgets to gardening and anything in-between (especially a good curry!) was plain for all to see. If he wasn't taking day trips with Lindsey and the girls, he would keep himself busy undertaking projects around the house, growing and eating his own chilies, attending garage sales looking for a bargain or making countless trips to Costco for the latest deal! But above all, Alex loved his family and friends, and getting the chance to spend time with both, be it a BBQ or family meal, was one of his favorite past times.
The outpouring of love and support for Alex's family has been incredible and wholly appreciated, however the future will be challenging for Lindsey and the children. Given the amount of people offering a way to help and support the family through this heartbreaking time, we have set up this donation site.  Whilst we can't bring Alex back, we can help to support the family by alleviating the financial burden of his battle and premature passing. All contributions will be used to cover the costs of Alex's medical care and will go a long way to help with the girl's education and any additional support they may need during this time.
Alex, we tip our hats and thank you for your love, friendship, generosity and humor. You will be truly missed and forever in our hearts. Rest easy, good man.
If you would like to contribute in some other way, or post photo's to this site, please use the contact link on the page.
Organizer and beneficiary
Bod Robinson
Organizer
San Francisco, CA