Alex Charlebois Recovery Fund!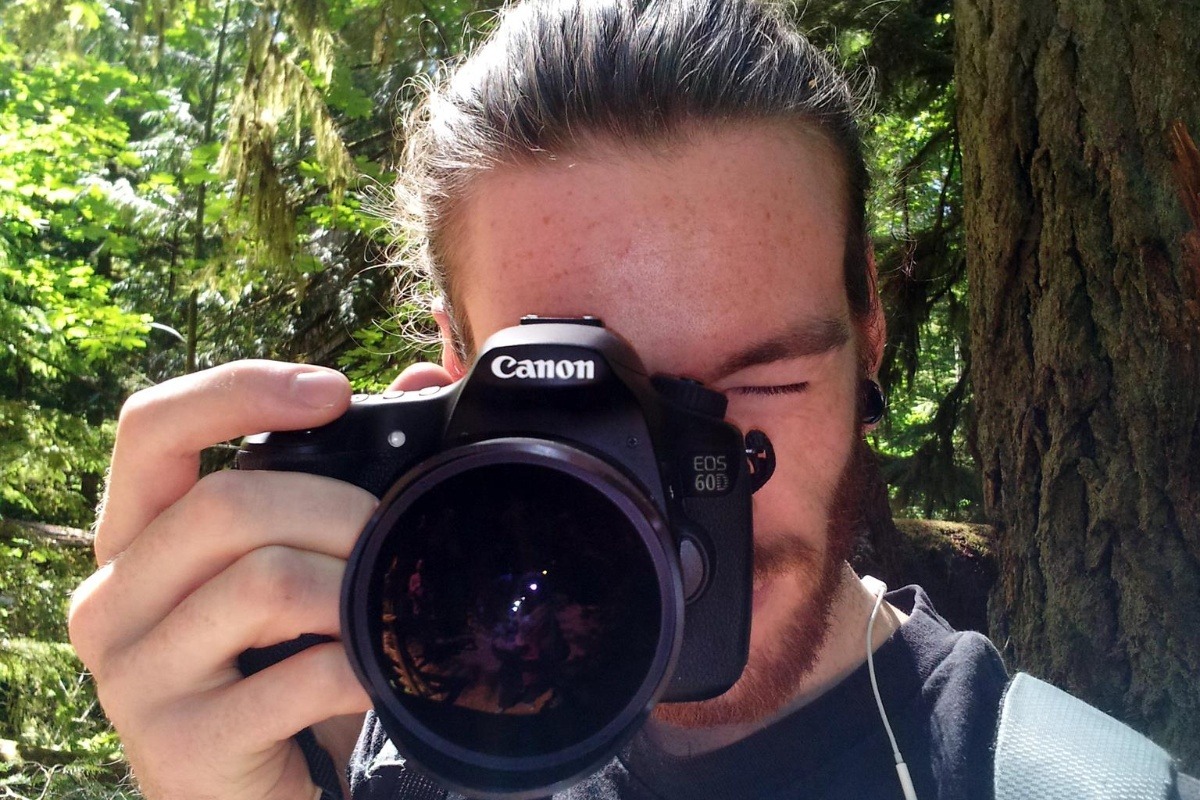 ENGLISH
On Saturday, August 18th 2018, Alex Charlebois was on his way to work and was involved in a serious motorcycle accident with a pickup truck at an intersection in Vancouver. Alex was rushed to the hospital with life threatening injuries and has undergone multiple surgeries since the accident. He is currently in the hospital recovering from his traumatic injuries surrounded by his family and friends. The list of his injuries are intimidating, including two broken femurs, multiple broken ribs, collapsed lung, fractures in his shoulder, fingers, and elbow, wrist ligament and nerve damage in his left arm which has compromised his mobility severely, and sadly the list goes on. The entire episode has been horrible but we are all now focusing on Alex's recovery.
Alex is extremely lucky to be alive given the injuries he has sustained. He will of course be unable to work and his recovery process will take many, many months.  Unfortunately, there is very little support from the insurance company, and this event has placed great financial strain on Alex, which is compounding the difficulties he is already experiencing. He desperately needs financial support to sustain his career as a photographer and visual artist during this process, which he was focusing on intensely over the past few years prior to the accident, in between working part-time and full-time. As he has serious injuries to all of his limbs among many other issues, he is unable to remain as productive as he was before the accident, and this will persist for some time as he recovers.
Please consider donating what you can; all donations are welcome!! If you are able to contribute between $65 and $85, we'll send you 1 print of his artwork of your choice (based on a selection of options that we will email you). If you can manage $85-100, we'll send you two prints. Donate over $100 and we'll send you three! We are going to work hard to send out all prints by early October in support of Alex's career as light.drifter (website: 
https://lightdrifter.com/
). All shipping costs will be included already in your donation. We'll be contacting donors in late September to email options to choose from, and all art will be sent out soon after.
PLEASE share this with anyone you can!!! Part of what we are hoping to achieve is also spreading the word about Alex's wonderful talent, and continuing to support his hard work while he focuses on his recovery in the hospital, which is taking all of his time and energy. So please feel free to share widely with your contacts through social media, personal communication, email lists, etc.
We love you dearly Alex!
Instagram: @light.drifter.art
Facebook: 
https://www.facebook.com/alexandre.charlebois1
YouTube: 
https://www.youtube.com/channel/UCYHYgfq9Wn-uh2Ad3JV-HIQ
Web: lightdrifter.com
FRANÇAIS
Le samedi 18 août dernier, en se rendant au travail, Alexandre Charlebois a été victime d'un grave accident de moto impliquant un camion à une intersection à Vancouver. Alex a été transporté d'urgence à l'hôpital en raison de blessures graves mettant sa vie en danger et depuis, il a subi maintes interventions chirurgicales. À présent, Alex est à l'hôpital pour se remettre de ses blessures et entamer sa réhabilitation, entouré par sa famille et ses amis. Bien qu'il s'agit d'une horrible histoire, tous les efforts sont concentrés vers le rétablissement d'Alexandre. 
Alex est extrêmement chanceux d'être toujours en vie compte tenu des blessures qu'il a subi. Évidemment, il ne sera pas en mesure de travailler pour un long moment encore et le processus de réhabilitation prendra plusieurs mois. Malheureusement pour lui, il y a très peu de soutien de la part de la compagnie d'assurance, ce qui place Alex dans une situation financière très précaire, ajoutant un autre problème à tous ceux qu'il essait déjà de surmonter. Alex a besoin à tout prix de soutien financier pour poursuivre sa carrière de photographe et d'artiste visuel pour laquelle  il a mis tant d'effort au cours des dernières années, et ce à travers des emplois à temps plein et temps partiel pour réussir à y arriver. Comme il a des blessures à chacun de ses membres, il ne pourra certes pas être aussi productif qu'il l'était avant l'accident tant que sa réhabilitation ne sera pas complétée.
Nous vous invitons donc à donner généreusement pour aider Alexandre à surmonter cette épreuve. Tous les dons, petits et grands, sont bienvenus!!! Si vous êtes en mesure de donner entre 65$ et 85$, nous vous ferons parvenir une impression d'une œuvre visuelle crée par Alexandre (que vous pourrez choisir selon  une sélection qui vous sera communiquée par courriel).  Si vous pouvez offrir entre 85$ 100$, nous vous enverrons deux oeuvres. Faites un don de plus de 100$ et vous recevrez trois oeuvres. Les oeuvres choisies vous seront envoyées par la poste en octobre en vue du support que vous apportez à la carrière artistique d'Alexandre, connu sous le nom de Light Drifter (
https://lightdrifter.com/
). Les frais de poste sont inclus dans le montant de votre don. 
S.V.P. Partagez cette levée de fonds avec toute votre communauté!!! Bien qu'il s'agit d'un malheureux événement, cette situation permet à Alexandre de faire découvrir son art et de soutenir son travail pendant qu'il se concentre à sa réhabilitation,  qui prend tout son temps et son énergie. N'hésitez donc pas à partager avec tous vos contacts, réseaux sociaux, listes de courriels, etc.
Nous t'aimons Alex!
Instagram: @light.drifter.art
Facebook: 
https://www.facebook.com/alexandre.charlebois1
YouTube: 
https://www.youtube.com/channel/UCYHYgfq9Wn-uh2Ad3JV-HIQ
Web:
https://lightdrifter.com
Samples of Alex's work below (check out his website and social media channels for more!)
Quelques échantillons des oeuvres d'Alex (visitez son site web et ses comptes se réseaux sociaux pour en découvrir davantage!)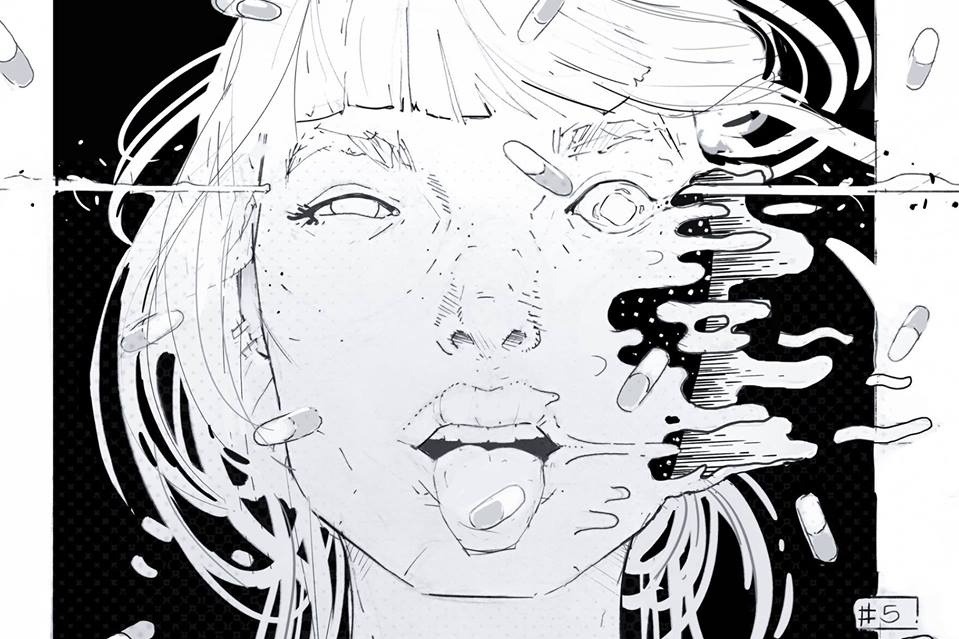 Organizer