Albright Thanksgiving-Eve Dinner
The GoFundMe page for the 2017 dinner is now live: 
https://www.gofundme.com/albright-thanksgiving-2017.
Albright Community Thanksgiving Dinner: bringing Pittsburgh neighbors together for over 40 years.
For 41 years the congregation of Albright Methodist Church has hosted a Community Thanksgiving Eve Dinner to serve our neighbors in the East End.
This year's Dinner will be held on Wednesday, November 23, 2016 at First United Methodist Church, 5401 Centre Avenue, 15232.
The Albright Community Thanksgiving-Eve dinner is more than making sure everyone has some turkey and stuffing to eat on Thanksgiving day (many folks take home an extra meal in a to-go box), but it is an opportunity for people, neighbors, from all over this city come and sit at the table together for food and conversation.
We need your help to make the 2016 dinner a success. Please consider making a contribution to help pay for the costs of the meal. Volunteers are needed to help cook and serve as well.
Help spread the word about the 2016 dinner by sharing our Facebook event:
https://www.facebook.com/events/1533502186961700/
Volunteers Needed!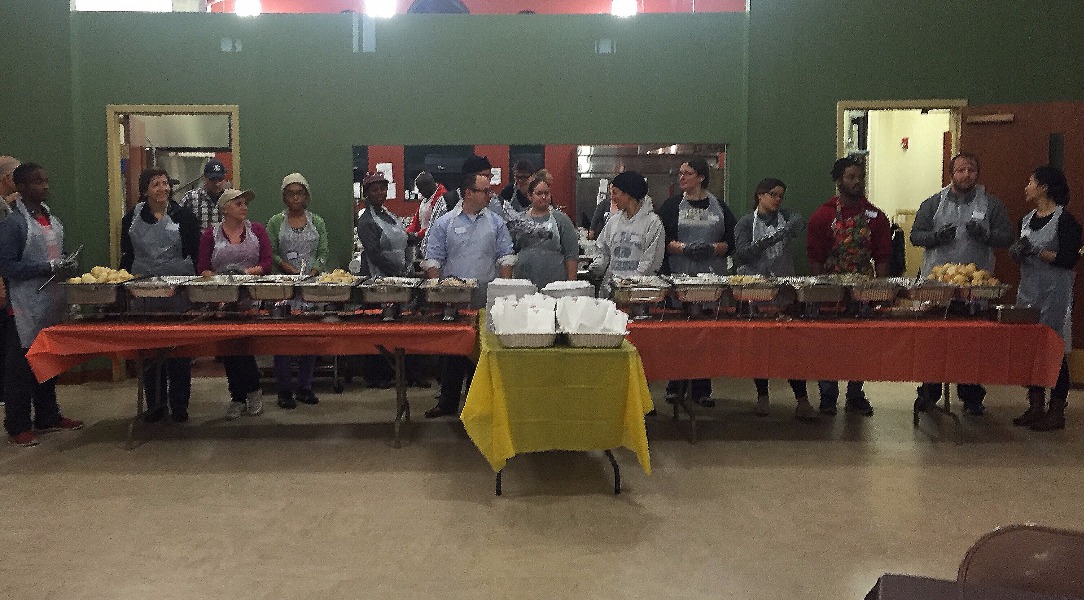 Have some time to help cook, serve or clean? Help make the 2016 Thanksgiving Eve Dinner a success. Even if you just have an hour to help, stop by and lend a hand. 
You can sign up to volunteer here:
https://goo.gl/forms/kiWBAxOllSjclKvx1
.  (Sign ups are helpful but not required).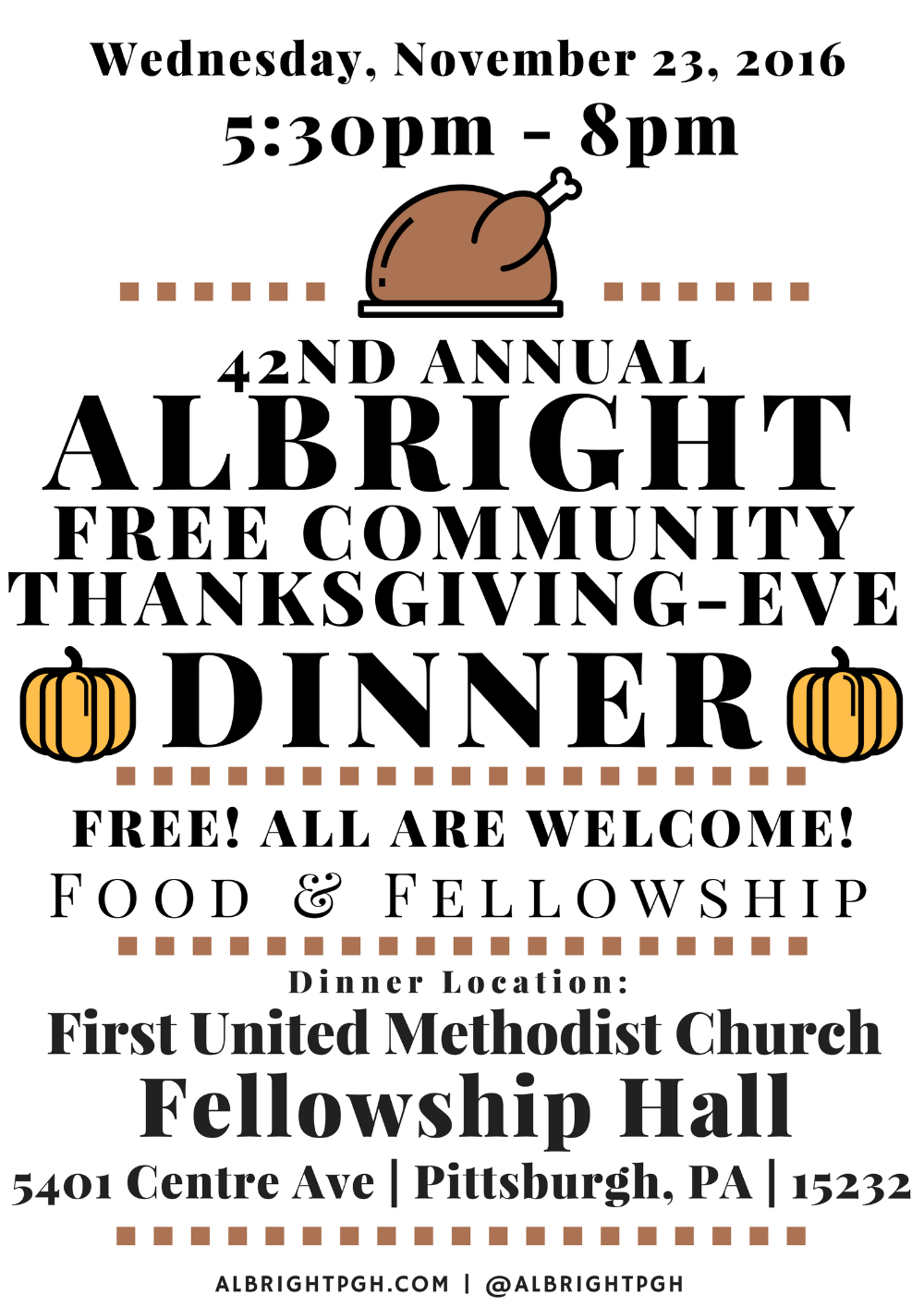 About Friends of Albright and New Sun Rising:
Friends of Albright is a group of community members that has been working to support the preservation of the Albrigh Church Building. Friends of Albright is supporting the Albright Congregation with the Thanksgiving Eve meal.
New Sun Rising is the fiscal sponsor for Friends of Albright. Funds raised on this page will be collected by New Sun Rising and distributed to Friends of Albright.
Organizer
Lindsay Patross
Organizer
Pittsburgh, PA

Registered nonprofit
Donations are typically 100% tax deductible in the US.