Miss Alaria Deo's Medical Fund
Hi everyone! I am Stephanie's best friend, Kaela. I have never been the greatest with words, but after witnessing how sweet baby Alaria came into this world, I just knew I wanted to tell her story (with the help of Steph and Alex!), and try to do anything I could to help out this sweet new family of three. After numerous set backs in the past few months (Stephanie unexpectedly losing her job, costly repairs to make their home ready for the baby, and now medical bills piling high), I figure now more than ever they needed some help. This is thier story...
Little miss Alaria Rene Deo made her suprise apperance on August 12, 2017. Now, everyone was expecitng this little pumpkin to arrive around Halloween this year. But she made her arrival just under 3 months before her due date. Talk about a dramatic entrance!
This early arrival posed quite a few health risks for both her and her mom. Stephanie went in for her routine pregnancy check-up with her doctor, and was quickly diagnosed with severe pre-eclampsia. They immediatly admitted her to the anti-partum floor, as her blood pressure sky rocketed to around 200 over the low 100's. Super scary and super dangerous. She stayed in the anti-partum unit for a little less than a week, being carefully monitored by multiple doctors and nurses 24/7. Unfortunatley, they just couldnt get that troubling BP under control, and had to perform an emergency c-section on Saturday August 12th to give both mom and baby the best chance for survival. 
Alaria was born 2 pounds 2 ounces, and 14 inches long.  After a quick kiss from mom, she was immediatley taken to NICU where they intubated her and placed her in her "incubator". She has been through multiple procedures in the last couple of weeks. She has had intubation, had a couple different CPAP machines, light therapy (to help process her red blood cells), a PIC line, and continuous monitoring of her oxygen, blood pressure, heart rate, etc. 
She has the best team on her side; she is in the NICU at Medical City Childrens Hospital. The nurses and doctors there are simply awesome. They are constantly giving updates and answering questions for mom and dad. I know that they have put their entire faith in this team, and have the upmost trust in them and their capabilities. 
But, of course, with amazing medical staff and facilities comes very expensive medical bills for both baby and mom's care/stay. And that's where this GoFundMe comes in. I'm not sure if $25,000 is exactly what thier total bill will come out to in the end (I just estimated based on what I've researched...), but I do know that this family needs our help now more than ever. Stephanie was suddenly laid off from her job as they found out they were pregnant, so they have been living on a single income for the past 6 months. Finances have already been tight, and I know the hardest part of this entire situation is asking for help. This family is so kind and loving and always has the best outlook on life. I can't imagine a new family more deserving of our support. I know any little bit will help.
The expenses have been immense and will continue to grow as Alaria's NICU stay, Alex & Stephanie's travel, lost wages, and other additional expenses continue over the coming weeks and months. Alex and Stephanie have been spending every possible second at the hospital and Stephanie has promised to keep everyone in the loop with updates on her and Alaria. During all this she has said thank you one million times (literally!). Lots of love coming from the Deo Family.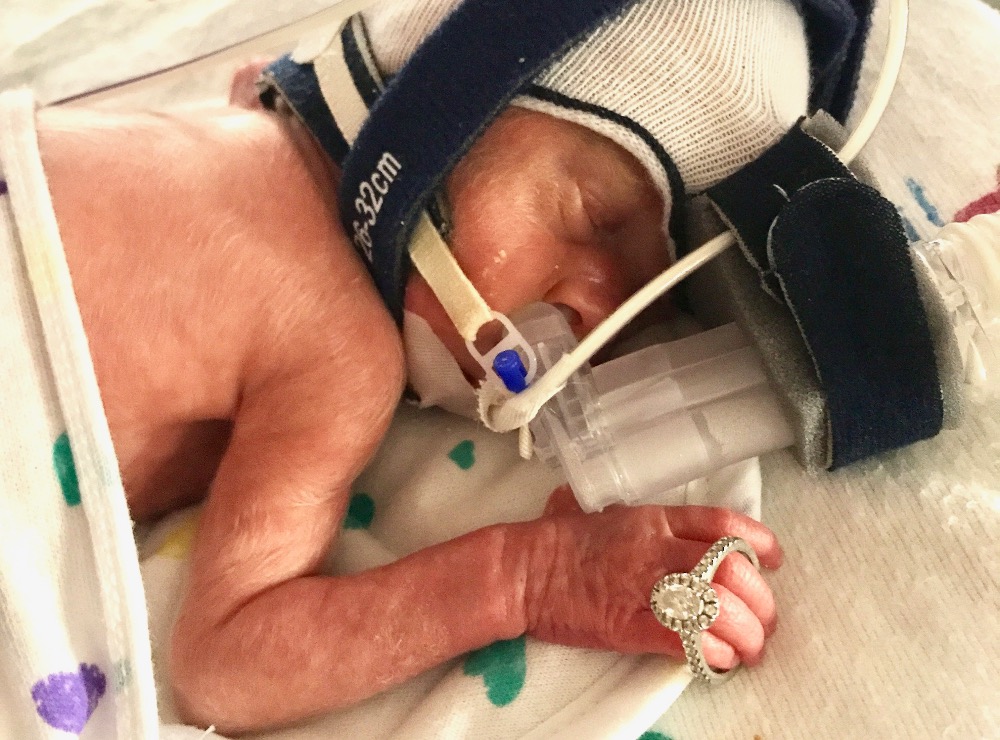 Organizer and beneficiary