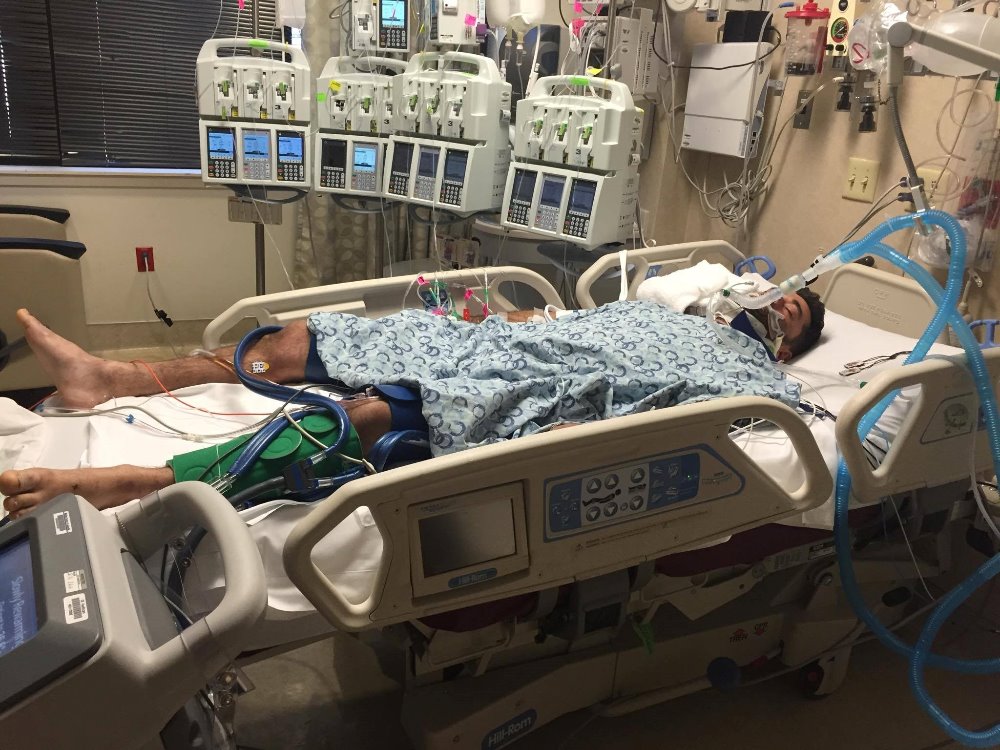 Olá a todos,
No dia 25 de março o Simão teve uma parada cardíaca e foi encaminhado às pressas desacordado ao hospital "Medical Center of Lewisville" onde se encontra até o momento em condição estável porém delicada. Ele ficou desacordado por um período aproximado de 15 a 20 minutos e por essas razões os médicos ainda não conseguiram avaliar, nem saber se haverá alguma sequela decorrente ao enfarto. Ele passou por uma cirurgia ontem dia 26 de março para a colocação de um anel para desobstruir a veia entupida e também uma bomba para o funcionamento normal do sangue em seu corpo e coração. No momento ele se encontra em coma induzido porém estável mas, a sua situação é delicada. Por favor orem para que o Simao logo se recupere, sem sequelas mas para isso, peço a ajuda de vocês pois ele era o maior provedor da sua casa, sua esposa Giovana também trabalha e tem dois filhos (João e Manuela) por isso, será um pouco difícil ela manter todos os gastos necessários já que também precisa acompanhar a situação do esposo e cuidar de suas crianças, não sendo suficiente a renda para seus gastos básicos.
Agradecemos qualquer ajuda não importando a quantia, doe aquilo que estiver a seu alcance e sua necessidade e se mesmo assim não puder ajudar, pedimos que orem e orem muito para a sua recuperação ser complete. Agradecemos a todos de coração e manteremos aqui as informações atualizadas sobre sua recuperação. Deus abençoe a todos! Obrigada.
--------------------------------------------------
Hello everyone,
On March 25, Simon had a cardiac arrest and was referred to the unconscious rushed to the hospital "Medical Center of Lewisville" where until now in stable condition but delicate. He was unconscious for a period of approximately 15 to 20 minutes and for these reasons doctors have yet to evaluate, or whether there will be any sequel due to heart attack. He underwent surgery last March 26 for placing a ring to clear the clogged vein and also a pump for normal functioning of the blood in your body and heart. At the moment he is in an induced coma but stable, but their situation is delicate. Please pray that the Simao soon recover without sequelae but for this, I ask your help because it was the largest provider of your home, Giovana his wife also works and has two children (Joao and Manuela) so we will a little hard to keep it all necessary expenses as they also need to monitor the situation of her husband and care for their children, income is not sufficient for their basic expenses.
Appreciate any help no matter the amount, donate whatever is within your reach and your need and if you can not help, we ask you to pray for your recovery will be complete.
We thank all of heart and keep here updated informations about Simao recovery.
God bless you all! Thank you!!!

Organizer and beneficiary