Aikido'Ka New Mat Fundraiser
Hi Everyone,
I'm Frank Bloksberg, Chief Instructor of Aikido'Ka, an aikido dojo in Grass Valley, CA. Our dojo is a wonderful community of friendly people, training together and making our lives better.
We've had a lot going on this year.
I am, along with Michael Freidl Shihan, co-host of the Aiki Summer Retreat. The last few years, we've held the Aiki Summer Retreat in Quincy, California. Until this year, we've been spending thousands of dollars each Retreat on renting mats. So we decided to buy our own mats. We were fortunate enough to buy mats with our friends at Aikido of Santa Cruz. The mats we bought cost our dojo around $5,000.
Since we don't have enough space to safely store all of the mats in the dojo, we bought a storage container. That storage container cost around $3,200.
We plan on using some of these new mats to create a new, beautiful dojo mat with a floating floor. The new floating floor will be much gentler on everyone's body and make training easier and more fun.
Problem is that the floating floor is probably going to cost another $3,000, or so. In other words, this new mat process is costing the dojo over $11,000.
And, we've kind of run out of money.
So, I'm heeding the advice of my friends and we're doing a dojo fundraiser. We're looking to raise $5,000 to cover the cost of the new floating floor and recoup some of the other expenses.
We really want to thank you for supporting us, so here's how we're doing our donation levels. We're going to create a plaque that should be similar to the one in the photograph. (Please know that the design might change a lot when we actually create the plaque.)
We will permanently and prominently display the plaque in the dojo. Donate $50 - $99 and we will inscribe your name on one of the tiles in the outer, grey row. Donate $100 - $199 and we will inscribe your name on one of the tiles in the middle, white row. Donate $200 and we will inscribe your name on one of the tiles in the inner, maroon row donate $200. Donate more to claim more tiles. Tell us which number tile(s) you want your name on in comments.
We really could use your help!
Thank you so very much.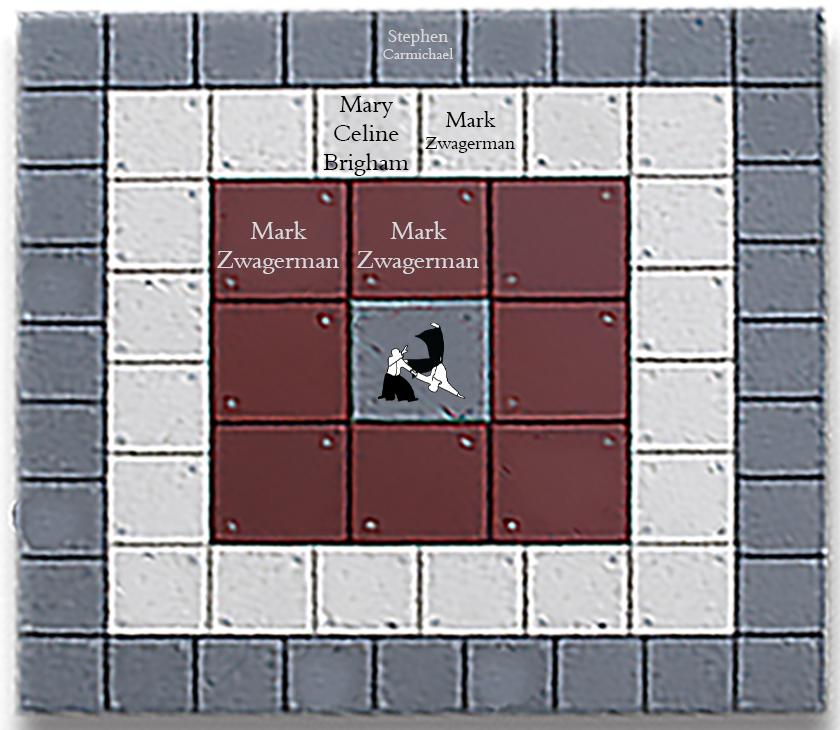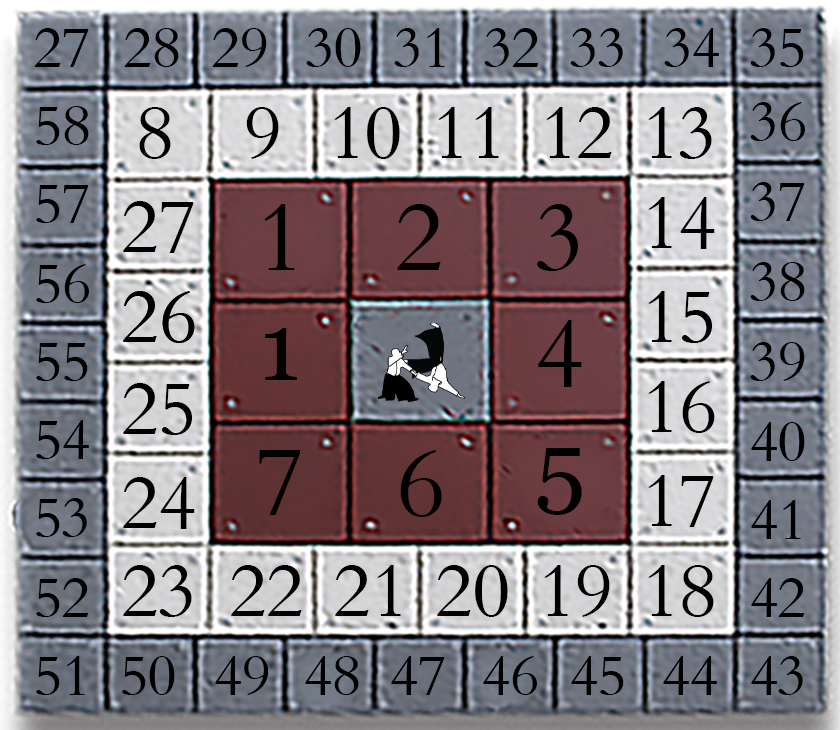 Organizer
Frank Bloksberg
Organizer
Grass Valley, CA