Jack's Veterinary Bills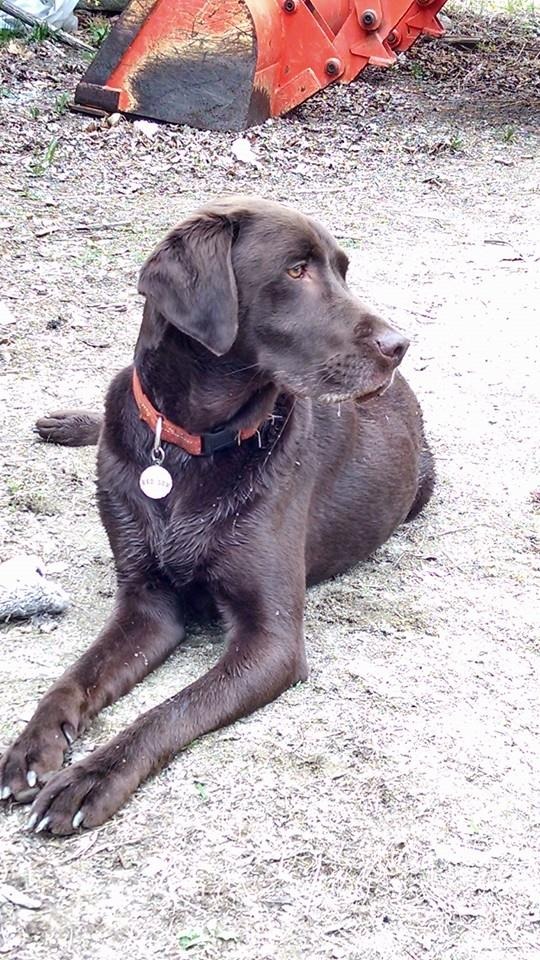 I happen to be lucky to enough to have the best friend in the world - he just happens to have four legs and be covered in fur.  His name is Jack, and he is a Chocolate Lab.  Jack is almost seven years old, and though you wouldn't know it from the photo - Jack has been diagnosed with cancer.  
Eight weeks ago, Jack went to the vet for a standard check up at Best Pets in Tewkesbury.  Everything checked out fine, and like many vets before her, Dr. Tapscott commented that Jack was one of the healthiest looking labs she had seen.  One week later, completely out of the blue, Jack started peeing blood.  That morning everything was normal, that night - red as red can be.  
Eight weeks and numerous ultrasounds and consultations later, and here we are.  Jack has cancer in both of his kidneys.  When they diagnosed him, they gave him 3-4 weeks.  We are at 6 weeks since diagnosis, and he is still going strong.  Steroids have cleared up his urine, and you would not even know he was sick. 

At this point, Jack has been to New England Veterinary Oncology Group for a second opinion.  Their opinion is that he should have a biopsy (he goes in for this tomorrow) and then from there a course of chemo.  His prognosis is 4-6 months if he can get the treatment he needs.  Knowing how much of a fighter he is - I would expect that to be more.  

Jack's vet bills keep piling up and have hit over $4,000.00 with the various tests, medical boarding, medications, and special food he is required to be on.  I'm a loving pet parent that of course thinks he is worth it, and more, but I am reaching the limits of resources.  I am very worried that my resources will run out before Jack's treatment can be completed.  If anyone who reads this could spare even a few dollars to help with his future chemo treatments, tests, and vet visits, I would be eternally greatful.