Raise the Roof for Heartland Horse Heroes
Special needs children require specialized therapies to enhance their lives, enabling their full potential. Therapeutic horseback Riding (hippotherapy) is a recognized therapy well known for its multitude of benefits proven to enhance lives across a broad spectrum. Heartland Horse Heroes (501(c)3)  has been providing a TR program for 10 years serving the local school system, recently adding a neighboring county's children.
Nate is one of our many success stories. Listen to what his Mom has to say how his life has dramatically improved.
Actually not needing his walker. He has gone from not able to walk to holding a hand and walking to and from onsite classroom to mounting platform, 300 feet each way. His progress brings joy to our hearts and quality of life to Nate.
We have found that our facility's  outdoor arena is adequate during good weather, but all too often cancelled riding sessions due to inclement weather restricts riding time and thus denies the number of opportunities for therapeutic activity. We need an indoor arena to attain the most benefit for each individual we serve, and time is a limiting criteria when looking at opportunities for growth in reaching goals. We need your help to accomplish this.
Josh gets private lessons every week and it's an integral part of his life. He also was unable to walk. Let's see what Josh is doing and listen to his grandmother's  observations.        
Raise the Roof is the name of our campaign to get a permanent facility that will ensure year round participation and thus the maximum benefit for everyone.  Your donation gives each child a chance to get the most from the time they have at Heartland Horse Heroes. We all  find the joy from serving our specially abled children who have so much to offer when their needs are met, and are simply special just to be with. All hearts are touched.
A young man who is no longer with us loved being on horseback. Param Johnson had severe cerebral palsy and was 100% care for ADLs (activities of daily living). He had a specialized wheelchair that provided extra support at various body points to keep a healthy position. On a horse, however, he was able to maintain his upright posture for the entire session with only occasional verbal cues. And the value of these sessions carried over into everyday life.  He radiated joy and was a welcoming presence to everyone he met. There are many children just like him who need these dedicated services. Our three instructors are all PATH certified to ensure safe and optimal lessons for each child, who can then really accomplish what was once a dream.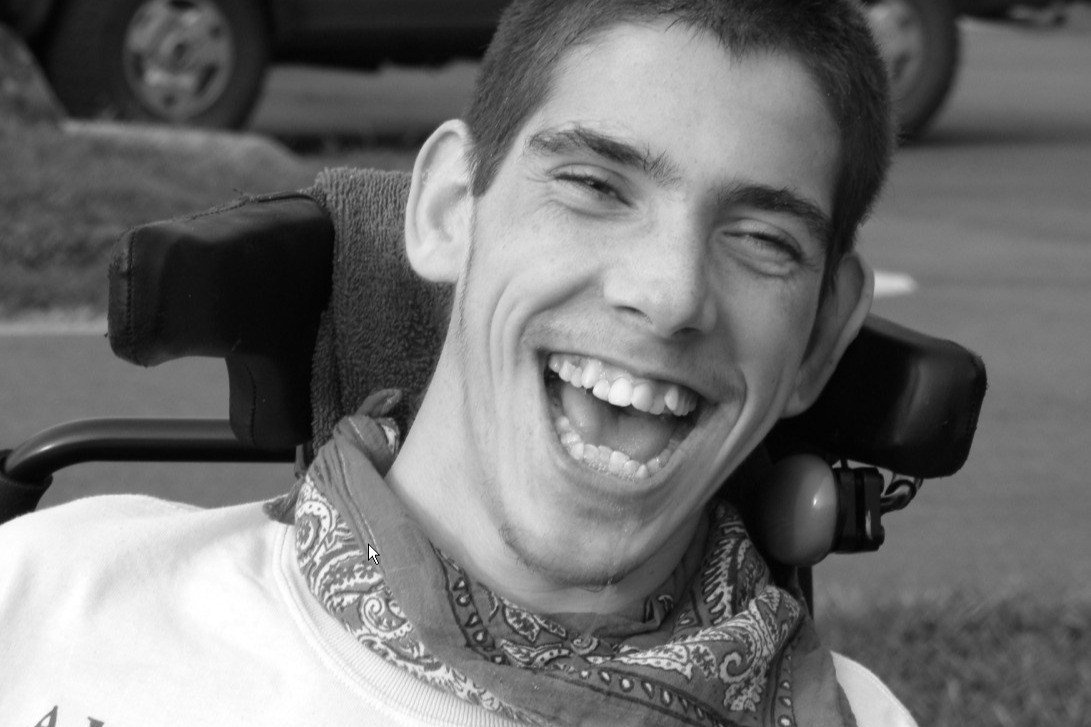 The Raise the Roof campaign honors the memory of Param, and of all past, present, and future participants of Therapeutic Riding at Heartland Horse Heroes. We expect to continue serving everyone able and willing to come ride a horse with us, now and into the future generations. Our mission is to serve "Where Magic Happens and Spirits Grow".
Here's a personal message from a different kind of participant.
HOWDY NAAYYYBOR! I'm 29 years old and I've been doing this a long time. Will I stop anytime soon, I get asked? HECK NO!!! It's a joy to give these kids the time of their life that they enjoy and gain so much from. Thank you for your generosity... our hearts are galloping!
It's true. Our heartfelt thanks cannot express in words how we regard your generosity of heart. It is a gift to give and serve selflessly, and all benefit from it. And please, SHARE SHARE SHARE so we can reach our goal.
Organizer
Heartland Horse Heroes
Organizer
Katrine, VA
Heartland Horse Heros Inc
Registered nonprofit
Donations are typically 100% tax deductible in the US.