Flood Assistance for Jo Arnone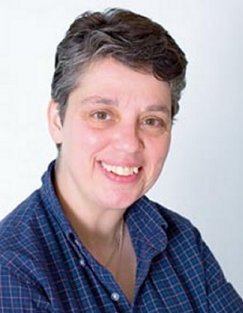 SHE'S ALWAYS HELPED OTHERS - PLEASE HELP HER NOW
On June 6, 2014, a powerful storm system stalled over northern Maryland, dumping over 3.5 inches of rain in less than an hour. Overwhelming the storm drains, the water poured into Jo Arnone's yard to a depth of four feet, sweeping away her fencing and flooding her basement. In addition to damage to the house itself, the water heater and furnace were swamped along with many precious personal and historical items. Extensive mold mitigation will be required. Jo has no flood insurance and limited resources to address the major damage caused by the flooding.

"For over 30 years Jo Arnone has been a community fundraiser doing auctions for worthwhile charities all over the country. She is the original and resident auctioneer for Leather Pride Night in New York City and Philadelphia Leather Pride Night. Recently the Leather Heart Foundation presented her with the Million Dollar Heart Award in recognition of having raised over $1,000,000 for charities including Brother Help Thyself, National Gay and Lesbian Task Force, National Gay and Lesbian Antiviolence Project, National Coalition on Sexual Freedom, International Antiviolence Project, Heritage of Pride, Capital Pride, Whitman Walker Clinic, The Leather Archive, Goal, FireFLAG/EMS and In the Life...
 
Her awards are many; among them are Heritage of Pride's David Norrie Award, for behind the scenes volunteerism, The Hero of Leather Pride Award, The American Brotherhood Award for Community Service, DC Eagle Community Appreciation Award, The Legend Award, Lifetime Achievement Awards from both Pantheon of Leather and the NLA, and The Mister Marcus Hernandez Lifetime Achievement Award." (Quoted from the web site of the 2014 Philadelphia Leather Leadership Conference.)

Not one to request help for herself, Jo has agreed to allow me, as a friend, to share her situation. Anyone desiring information about my connection to Jo is welcome to contact me. Jo has given tirelessly of her energy and resources to help others. Now she needs our help and generosity. Your donation will help this very special woman with the process of repairing her home and rebuilding her life.