Buster's Mighty Heart
If someone asked you what you would do to ensure the heart you loved so much kept beating, what would you say? I know what I would do - anything, without a doubt...which is why I need your help.
Meet Buster. He is quite literally the very definiton of "girl's best friend". At 8 weeks old, he crawled into my lap and claimed me. The bond between us is unparalled and it absolutely breaks my heart to know that I am, for the most part, at the mercy of modern day medicine.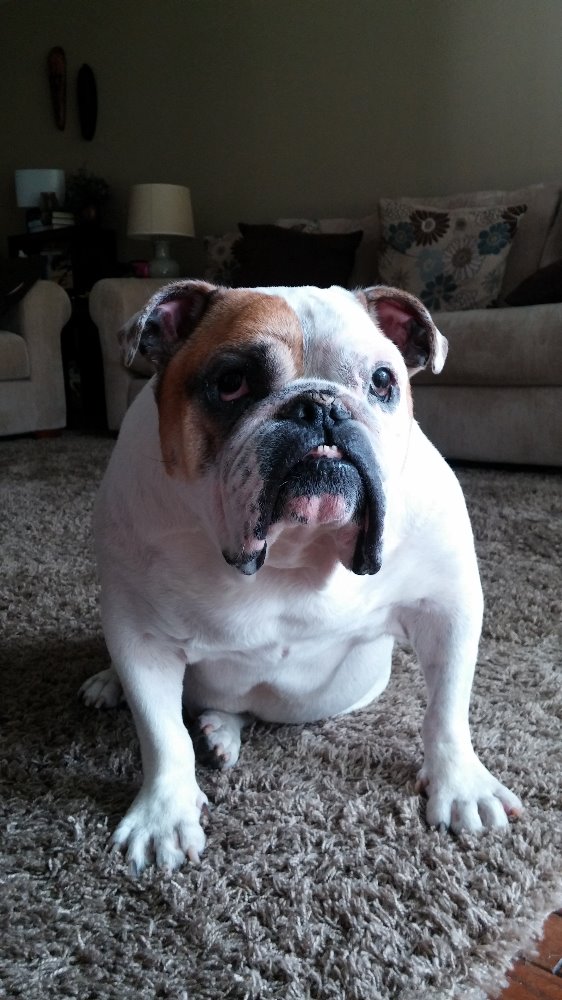 Seven weeks ago, Buster was diagnosed with SVT (supraventricular tachycardia), valvular disorder, severly reduced contractility (only 0.6 cm!) and an enlarged heart. During what seems to be a never ending quest to determine how to best control the extreme arrythmia, Buster has undergone 2 rounds of bloodwork, diabetic testing, an abdominal ultrasound, 2 echocardiograms, 4 ECGs, 50 hours in intensive care (which included being strapped to a constant heart monitor, stuck with an IV drip and made a lab rat for a cocktail of drugs until they could balance his blood levels), 2 failed 24-hour holter monitors and more. He has been prescribed 4 daily medicines for his heart, antibiotics for his eyes and another antibiotic for his ears. Every other week, we are back at the vet for one test or another.
Monday (6/24) we visited his cardiologist for another echocardiogram and a 3rd 24-hour holter. He will need to be on medicine indefinitely. Much the same, he will require constant treatment to ensure his heart is functioning properly.
Just today (6/26) he had surgery for GVD - a completely unrelated issue in which his stomach bascially become overly distended and flipped. He is increasingly showing signs of stability but he is not out of the woods yet.
It is with a very bashful heart that I ask you to help if you can. Short of selling my soul to the devil himself, I have exhausted nearly all of my resources to cover his treatment.
No donation is too small and every penny will be used to cover all vet bills and medications for Buster. I'm not usually one to ask for help, but when it comes to matters of the heart...like I said, there's nothing I won't do.
Thank you a 100xs over.
p.s. As I have only just found out about this site, I will be back blogging the history of Buster's treatment for those who are curious.
Organizer
Jes Withecombe 
Organizer
Brightwaters, NY