Adopt an Artifact: Napoleon Cannon
The goal of this fundraising campaign is to provide for the restoration of the Woodman Museum's very rare Civil War-era cannon, carriage, limber and ammunition box donated to the museum by the Dover GAR Charles Sawyer Post 17 upon its closure in 1930. This bronze "Napoleon"cannon was forged in 1863 by Henry N. Hooper & Co. of Boston, MA and was one of four acquired by the New Hampshire National Guard after the conclusion of the Civil War. The original limber and carriage were manufactured by the Woodman Brothers of New York.  The limber itself includes rare and original sabots (cupped wooden projectile holders). Research is currently under way to determine which state's light artillery unit used this particular cannon.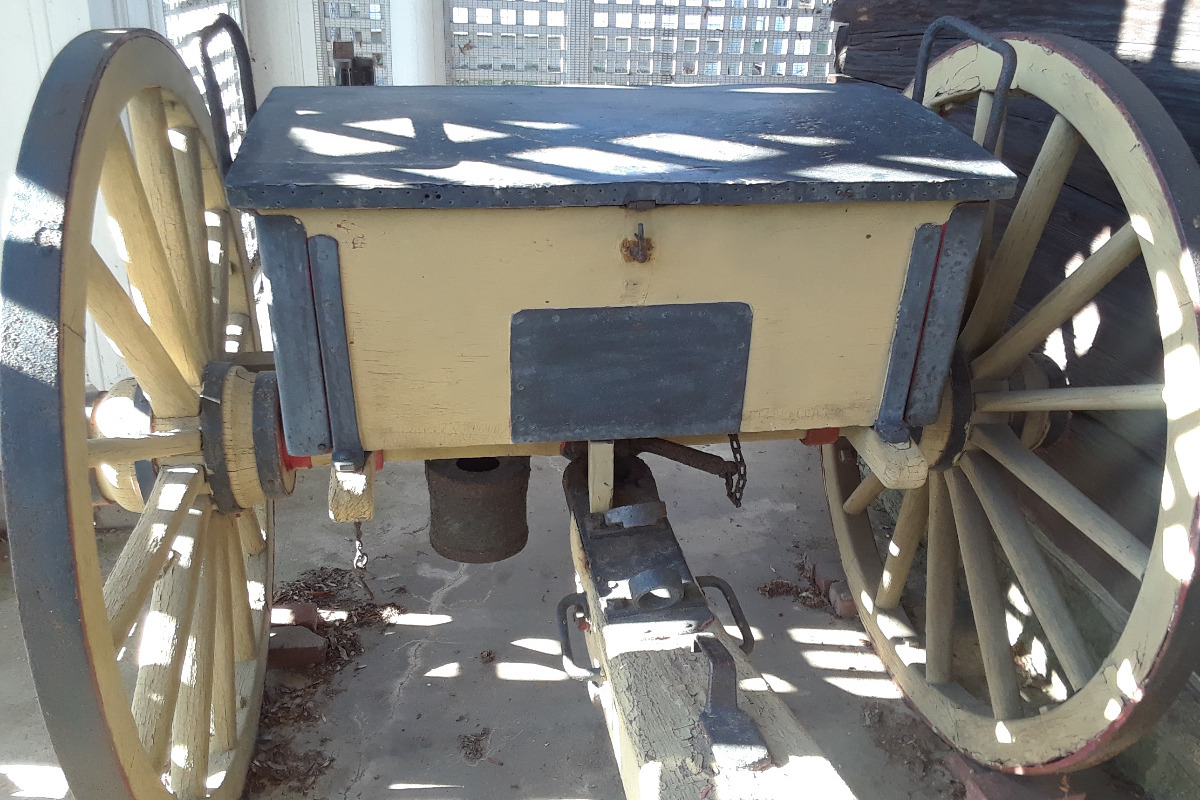 It is thought that only 10 examples of this type of cannon with the attached original carriage, limber and ammunition box still survive today.
Problems such as structural deterioration due to age in the wheels (and the consequent inability of them to support the weight of the 1233lb cannon) and peeling paint exposing the wood need to be remedied before this Dover artifact is forever lost to the community.
How your donation will be used...
Once the cannon, carriage, limber and ammunition box are disassembled and moved to the off-site work location, the restoration work will begin. This will consist of:
Removing the iron fittings
·        Stripping off the old paint (two coats)
·        Repairing the wood
·        Repairing the iron fittings
·        Soaking the wood for preservation
·        Painting the wood (historically accurate color)
·        Replacing iron fittings
·        Adding implements as desired or as the budget supports
·        Take back to the Woodman for reassembly
To learn more about the Woodman Museum and its artifacts, visit us at
woodmanmuseum.org
  . To learn more about the museum's other adoptable artifacts, please click
here.

Organizer and beneficiary
Ryan Stanley
Organizer
Dover, NH