PPE Project "Protect with HeART" for Medical Staff
Anna and Selena, nurses in California on the front line fighting COVID-19, have teamed up with artist Tim Collom to create "Protect With HeART". The mission of this project is to provide 5,000 scrub hats free of charge to frontline healthcare workers across the United States, through donations and limited edition art sales. 

"At the start of the COVID-19 pandemic, we quickly realized we must protect our heads under our PPE." -Anna & Selena 
Anna and Selena, sisters, nurses, and co-founders of Annie & Isabel designer hospital gowns, have developed PPE scrub hats with the goal of bringing protection to their fellow health care colleagues across the USA. They see an urgent need for protection and hope to bring smiles to their fellow frontline workers during such uncertain times. They've joined forces with artist Tim Collom to design fabric featuring his famous hearts. They have officially named this project
"Protect With HeART"
. 
"My hearts are a symbol of strength and love to those putting their lives on the line, in order to protect us." -Tim Collom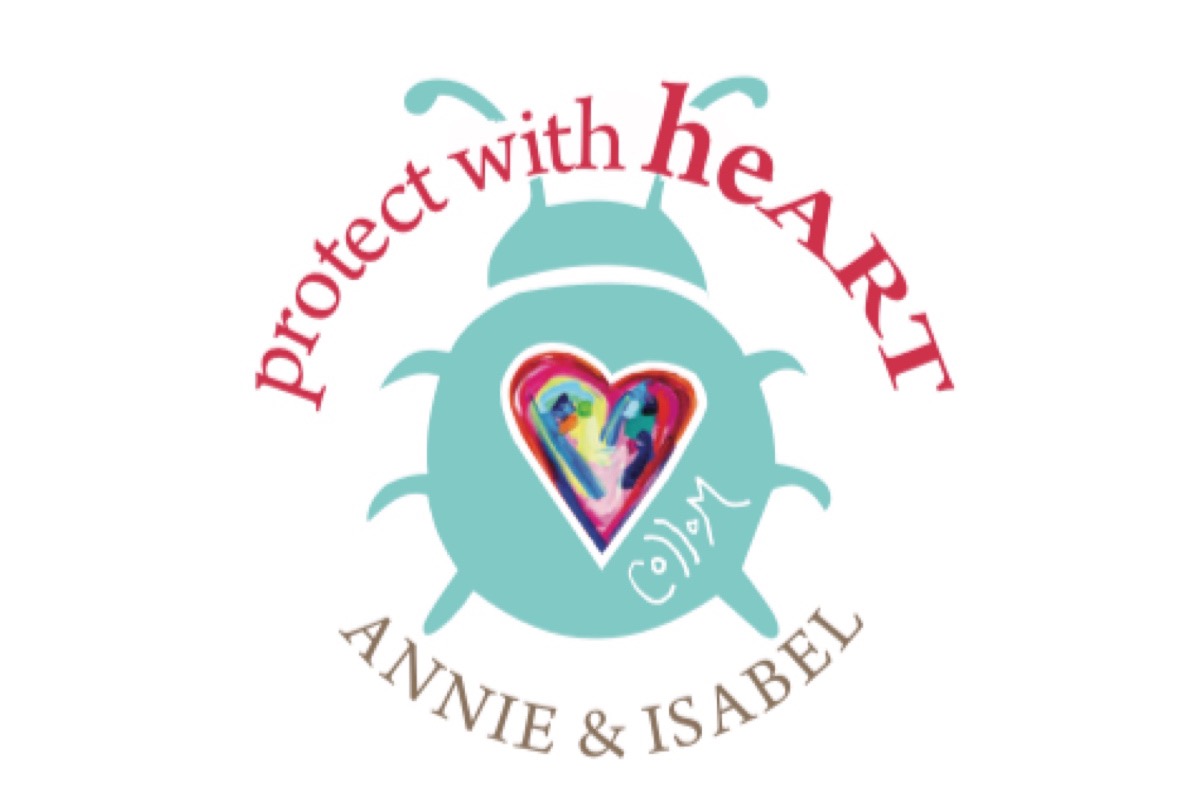 This project will be 100% funded by donations from the community to be used to cover the costs and distribution of the Protect With Hearts scrub hats. 
We are asking for you to donate in one of two ways or even better....both!
1. Donate directly to project Protect With Heart via this Gofundme. THANK YOU!
All donations are SO appreciated and there is no donation too big or small! The more we raise, the more scrub hats we can manufacture and distribute. Annie & Isabel is not a non profit, so donations are
not tax deductible
. (This is a donation only and to purchase Tim's print see number 2.)
**Individuals/companies who generously donate $500 or more will be recognized as a "big HeART" sponsor and your name will be included in a full box of scrub hats distributed to frontline workers. We will also recognize you on our social channels.
2. You have the chance to
purchase Tim Collom's limited edition heart print ($50) for yourself and help a frontline worker in return!
 Tim is generously donating all proceeds to project Protect With Heart.  
CLICK HERE
  to leave GoFundMe and  purchase your very own Tim Collom print to show your support. 
Follow our project and please help spread our story. Now is the time to send love and support to our frontline healthcare workers! 
IG: @ProtectWithHeART
FB: @annieandisabel Annie & Isabel
Become the first supporter
Your donation matters
Fundraising team: Annie & Isabel Hospital Gowns (2)
Selena Srabian
Organizer
Raised $10,321 from 72 donations
Arden Town, CA
Anna Ryan
Team member
Raised $7,691 from 47 donations