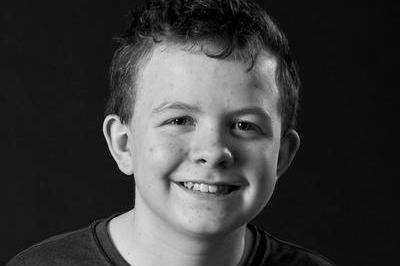 Adam became sick in October 2017 with Acute Myeloid Leukemia (AML). 
At first, it seemed just to be his normal seasonal allergies, but after developing a cough that did not go away, his family decided to get blood work.  He was tired and his skin was pale, and the pediatrician told us to take him straight to Norton Children's Hospital, where they were waiting for his arrival.  Adam got blood transfusions that day and the next morning received a bone marrow biopsy.  Nearly 30% of his bone marrow was leukemia. In the next couple of days he began chemotherapy in his spinal canal, and spent the next five months undergoing treatment. 
By April, he was in remission and getting back to normal., but just a few months later, his blood work showed critically low levels, and he began another round of high dose chemotherapy.  After a month of therapy,
the leukemia spread to 35% of his marrow.
  He was transferred to Cincinnati Children's hospital, where he expects to spend the next 6-8 months.
Adam is a handsome, happy 14-year-old boy, and he needs your help. 
Not only does he need your prayers, but he and his family need your financial help as well.  Adam's mom has used all of her paid time off and his dad is working as many shifts as possible (most of which involving travel away from his family) to make up for her lost wages.  They are consumed day in and day out with Adam's care, with traveling to and from the hospital, trying to work to pay the bills, and taking care of Adam's his twin brother throughout this process.  T
hey urgently need your love and support to make ends meet and to cover the expenses involved in medical care, travel, lost wages, and caring for their family during this time.
Revolution Church is a non-profit organization, collecting donations on Adam's behalf.  100% of funds (minus processing fees from GoFundMe) will be given to Adam's family.  These gifts are most-likely not tax-deductible, as they are designated to an individual.  Please check with your local tax advisor for more information.  Funds can be donated through this site or mailed as a check made out to Revolution Church of KY, 10100 Bluegrass Pkwy, Louisville, KY 40299.  More information about Revolution Church can be found at
www.revolutionky.org
Please, please share this with everyone you know and let's come together to stand with Adam and his family.  Thank you for your prayers and generous support for Adam, and may God bless you in your giving.
Organizer and beneficiary