ACME's World Championship Trip!
ACME has once again advanced to the Western US Super-Regional Championship, and is now going to Worlds for the first time! At the NorCal Regional Championship on February 18, we were part of the winning robot alliance and we won the Inspire Award, the most prestigious award given to model FTC teams. Effectively, this means the judges deemed us the top team in all of Northern California. Earlier in the season, we also received the Inspire Award at the Santa Clara Qualifying Tournament and were the captain of the winning alliance at the Roseville Qualifying Tournament.
For those unfamiliar with us, we're a community robotics team from Nevada County, California, composed of ten students and four mentors. We compete through an international organization devoted to promoting robotics and STEM education called
FIRST
. We're part of the FIRST Tech Challenge league targeted at students in grades 7-12. Our season begins each September when the challenge for the year is released. If you're curious about the game for this season, check out the
Relic Recovery animation
.
As a result of our win at the NorCal Championships, we've been invited to compete at the Western Super-Regionals, which will be held in Spokane, Washington from March 8-11th. There we will compete against 71 of the best teams in the western fourteen states, including only ten from Northern California. This means we have less than three weeks to fundraise for travel and lodging costs. In addition, the FIRST World Championship event follows in mid-April and is the final stage of competition this season. We have our sights set on reaching the Worlds event this year, so we are fundraising for travel expenses to both events in this campaign.
As a community team, we don't get funding from any school. This makes community donations even more important. We're very grateful for your continued support over the years; ACME's success wouldn't be possible without you all.
All the funds raised through this campaign will be used by the team to help defray competition expenses for the Super Regional and Worlds Championship events. Specifically, the funds will be used to reimburse a portion of the travel costs for our team members and coaches as well as fully cover entry fees, robot shipping costs, replacement parts for the robot, and other team expenses. All funds are received by the club and disbursed through the club financial accounting system. Alicia Brott, parent/treasurer/parent advisory council chairperson will receive the funds and then deposit them into the Acme account for Acme approved expenses. Please contact us through our website if you have any specific questions.
UPDATE:
After an amazing performance at Supper Regionals, ACME is going to the FIRST World Championships for the first time in its history! See the update tab for more details.
Thank you again for all of your support!
Website:
http://goacmerobotics.com/
Facebook:
https://www.facebook.com/acmeroboticsinc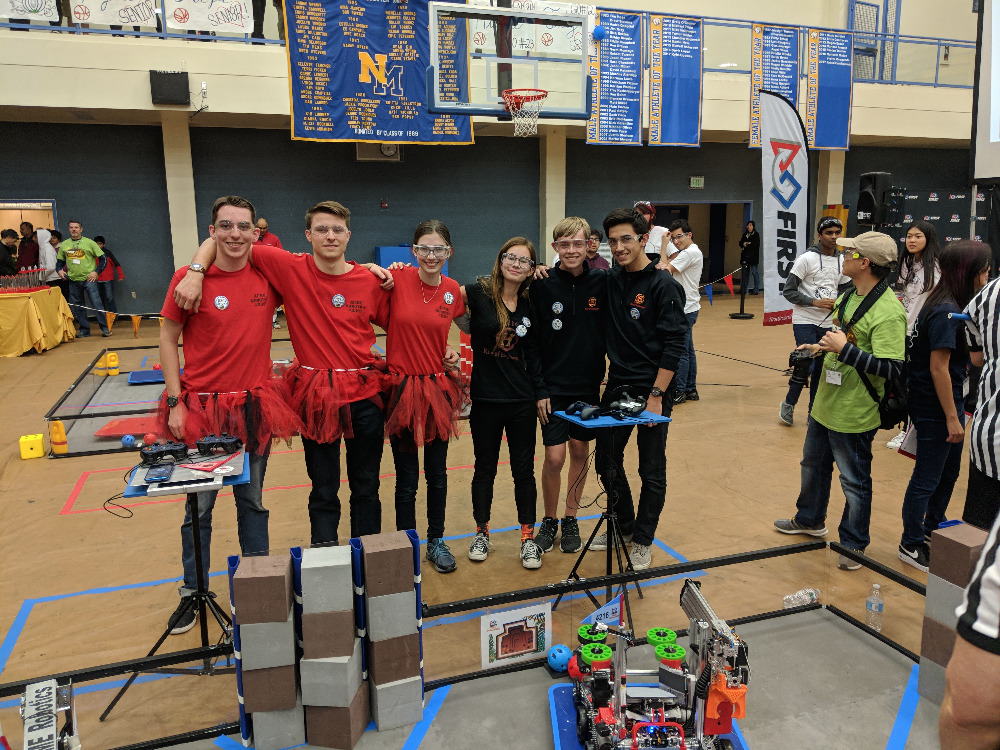 Become the first supporter
Your donation matters
See all
Organizer
ACME Robotics
Organizer
Grass Valley, CA