Help Jeff Get an Accessible Van!
Hello and thank you for taking the time to read Jeff's personal story. He is an amazing man and needs your help & support at a very difficult time for his family!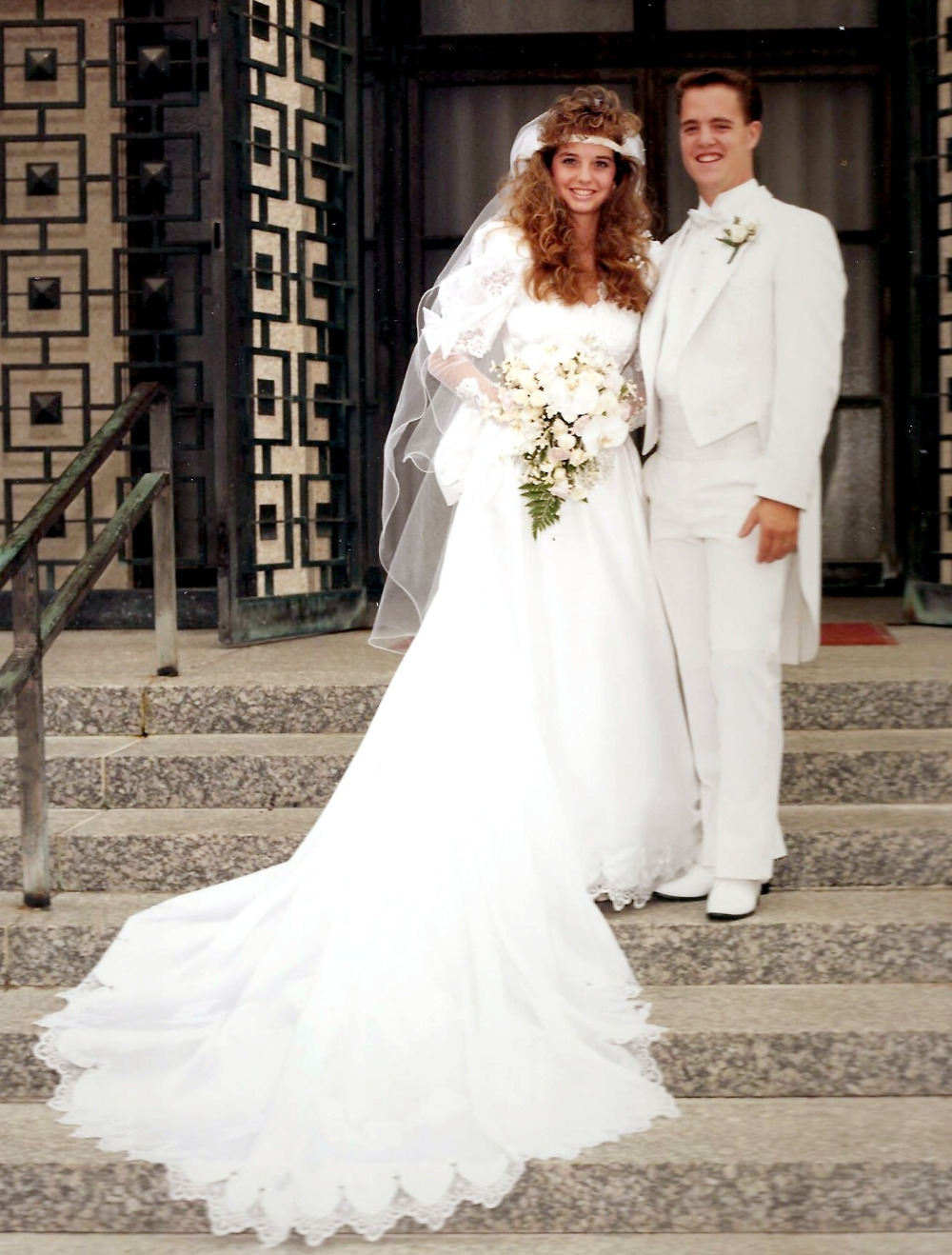 Jeff and his wife, Cheri were married September 1988.
They have been married almost 28 years
.  They are southern California natives, but now live in Gilbert, Arizona. Early in their marriage, they struggled with infertility issues, but wanted nothing more than to become parents and to raise a family. They tried everything.  After failed medical procedures and much heartache, they chose the
miracle of adoption!
  After years of adoptions falling through, they relied on their faith and prayer, and they were finally blessed with their daughter, Alyssa.  She was born on their 7th wedding anniversary in September 1995.   
Life was wonderful and they were parents at last!
 Their lives were just beginning and they looked forward to many happy years to come!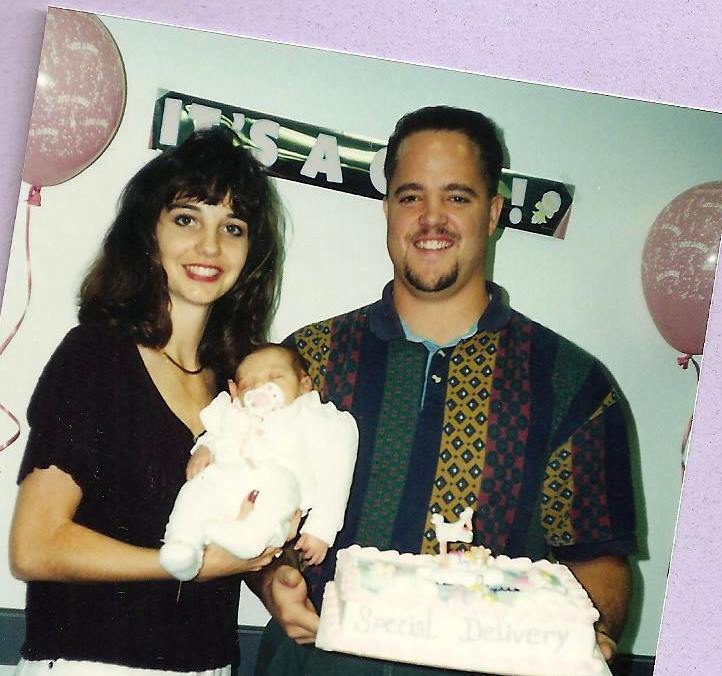 As fate would have it, those happy days were short lived and were replaced with shock and uncertainty of what their future would now hold.  When Alyssa was still a baby, only a year old, Jeff had a
catastrophic event take place that landed him in a coma and fighting to survive.
  He had warning signs prior to this and tried seeking medical help, but his doctor felt nothing was wrong and told his wife not to worry.  October of 1996, he was rushed unconscious to the hospital, into emergency surgery, and was in the hospital for the next 9 months, facing a very life threatening situation.  There were many complications that resulted and it was touch and go for quite some time.  It was discovered that
Jeff had a very rare type of brain tumor called a pilocytic astrocytoma
, growing deep inside his brain, which they believed was there since birth.  This rare AV Malformation is a conglomeration or tangling of blood vessels that had slowly built up pressure over the years and resulted in a large hemorrhage into the brain stem and also the cerebellum. (The outcome is similar to a severe stroke.)  The doctors gave him no hope to survive.  If he did live, he would remain a vegetable. (Fortunately, the tumor was benign)
Jeff defied all odds
and lived through surgery after surgery, neglect and mistakes by hospital staff, failed surgeries, setbacks, deadly infections, but had a will to live to raise that daughter he waited so long for and to rejoin his family! He was transferred to two more hospitals over time, which eventually would help save his life.  Cheri stayed by his side and never gave up on him! His siblings, in-laws, family members, and so many friends were there for him during his time of need.  His parents had already passed away and as of now, Jeff has lost both his in-laws, all too young.
Jeff eventually came out of his coma
, and had to re-learn everything he'd ever known, all over again. Walking was not one of those things however, and he was now facing life partially paralyzed, in a power wheelchair with many new obstacles to overcome.  It was a time of loss, acceptance, transition, and dreaming new dreams.  
He perservered and never gave up.
  Days, weeks, and months of therapy and rehab followed. He worked hard and progressed more than doctors originally thought, but he only regained some of his abilities and function back.  He has had situations that have placed him back in the hospital over the years, one even this last summer, when his shunt became clogged. His hopes and dreams of having a large family and supporting them with his accounting degree was not to be.  The once very independent man now relied on others for complete help.  He has been left with many deficits and life is difficult.  He is hemi-plegic, which means he only has use of the left side of his body.  He has ataxia, tremors, vision & speech difficulties, and his gross & fine motor skills were also affected, along with a host of other things. Thankfully, his cognitive function remained in tact.  Jeff is a living miracle! 
His family roots helped him be the strong man he has turned out to be today
, despite the things he's endured and will continue to face the rest of his life.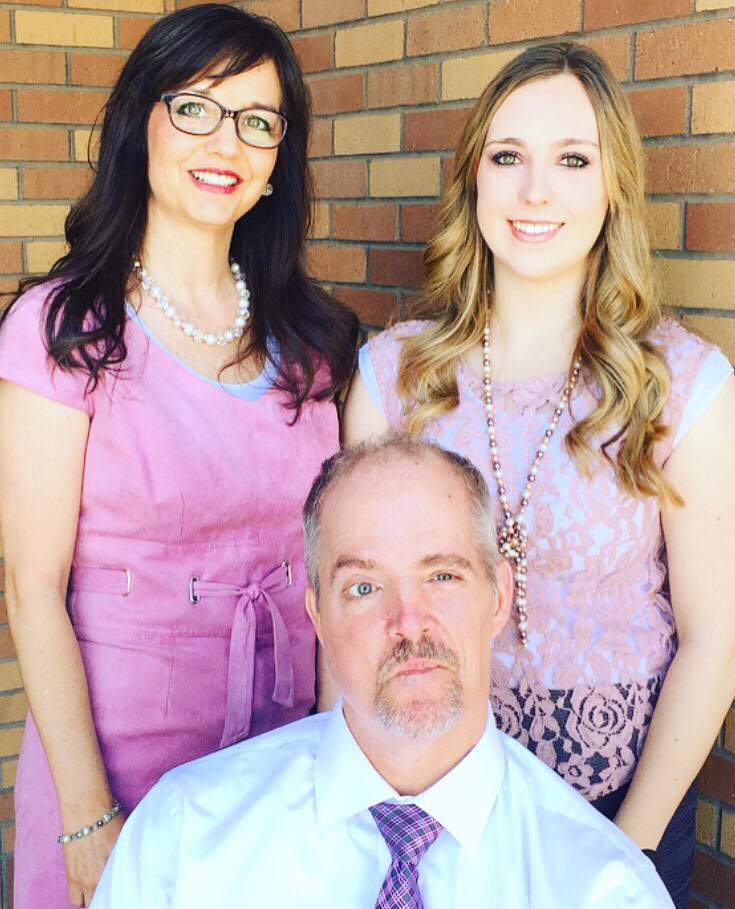 Jeff has lived with his disability now for nearly twenty years, and to this day, has never complained once.  
He is just thankful to be alive
and happy that he was able to help raise Alyssa, along with his wife.  He loves Cheri and Alyssa very much! They have been by his side since the beginning and are still there for him, each and every day. Cheri originally had the option of placing Jeff in a nursing facility or bringing him home to care for him. She chose to bring him home, because she said, that is where she felt he belonged... with his family!
Jeff's faith is strong.  
They have always relied on the power of prayer. He believes in a loving Heavenly Father and Savior, Jesus Christ. He has faced many losses in life, but
he remains very positive and is an example to so many!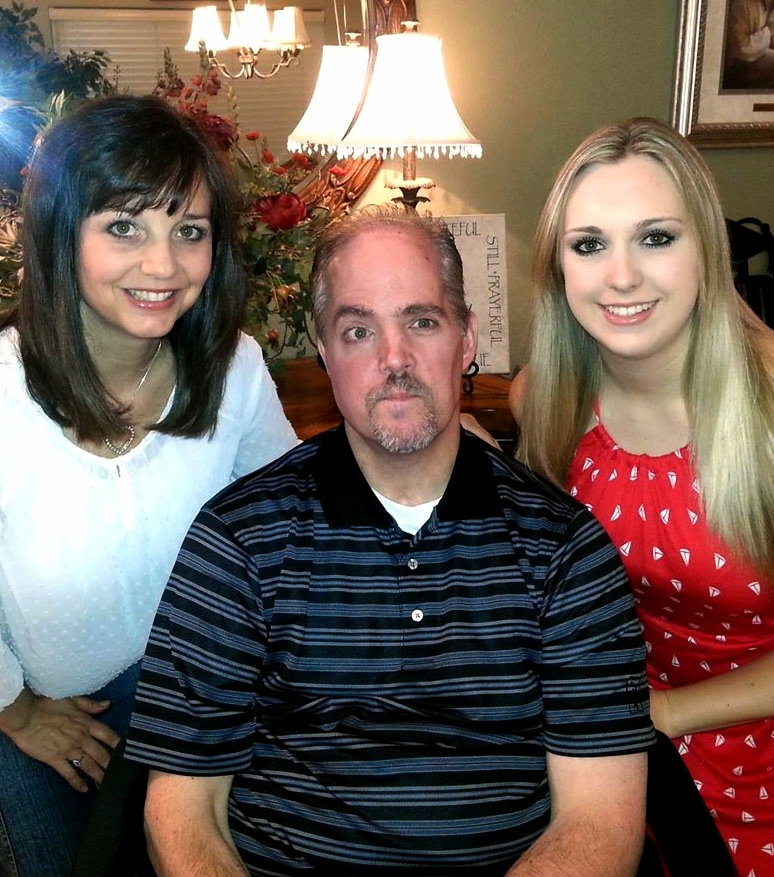 Jeff tries to stay active and
enjoys going out with his family and friends
to the movies, ball games and out to eat.  He attends church each week and hates to ever miss.  For the past 14 years, he has used a special wheelchair accessible ramp van that Cheri drives their family in.  It is their only vehicle. But with age, it has had many expensive repairs and once again, is broken down. It is now at the point where they cannot afford to repair their van this time around.  
This is Jeff's only means of transportation
and he is not able to leave his home now to go ANYWHERE.  Not even to his Dr. Appointments. Cheri has always worked to try and make ends meet to provide for their family over the years.  However, right now she is unemployed and Jeff requires more care at home, so that is her priority, as his wife and caregiver. She and Jeff hate more than anything, I know, to ask for help.  Financial struggles seem to keep popping up for them and they don't know where to turn anymore.   A new accessible van would be a huge load off their plate and being able to rely on something most take for granted, would be such a blessing to their family. 
Let's help get Jeff back out doing the things he loves
, with his family and friends in a vehicle he can travel in and rely on!

If you would like to help Jeff, by donating to a new accessible van, I know he would  be very grateful!
We are hoping you will
share this with friends and family via social media and email
... the quicker we can get Jeff back to ENJOYING LIFE, the better! He has upcoming Dr. appointments that he does not want to miss. A brand new accessible van is not cheap. They are roughly $50,000-$60,000. (Double the price of a typical van) The goal is $40,000 for a used one, so remember to
please SHARE this with your friends, family, business/co-workers.
  :)
* I know that Jeff would, in no way want this to be a burden on anyone and no amount is too small.  
Thank you
for your love and support!  It means so very much!


Organizer and beneficiary
#1 fundraising platform

More people start fundraisers on GoFundMe than on any other platform. Learn more

GoFundMe Guarantee

In the rare case something isn't right, we will work with you to determine if misuse occurred. Learn more

Expert advice

Contact us with your questions and we'll answer, day or night. Learn more