Andrew Bell Mission to Walk Part 2
After a life changing motorcycle accident last May, whereby amongst several upper body injuries, I fractured my spine in two places & severely damaged my spinal cord, I was told that I was paralysed from the chest down & that I would never walk again. Not willing to accept my prognosis, I set out on a personal mission to prove the doctors wrong & to one day walk again. This led to me flying to Bangkok, Thailand last November for a pioneering medical treatment, whereby I became the eighth person in the world to have an epidural stimulator inserted into my back. During my 8week stay I reached unprecedented results & began to stand on my own & make my  dreams of walking again come true by taking my first steps.
Since returning home in January, I have had little medical support & have tirelessly worked my hardest to rehabilitate myself on my own for the most part.
I am now looking to try and raise £10,000 in order to be able to return to Thailand to a new state of the art specialised treatment centre in Bangkok for a prolonged period of intense rehabilitation.
Both the team of physiotherapists and doctors believe that I can get the best possible results by doing so and ultimately make my dreams become a reality by being able to walk again, along with also helping change the game for so many others who may suffer from a neuropathic condition.
Any donation is greatly appreciated, along with any offers of financial sponsorship that I can promote as I continue on my Mission to Walk.
You can follow my progress via my *Mission to Walk* Facebook Page
https://www.facebook.com/missiontowalk/
Thank you !!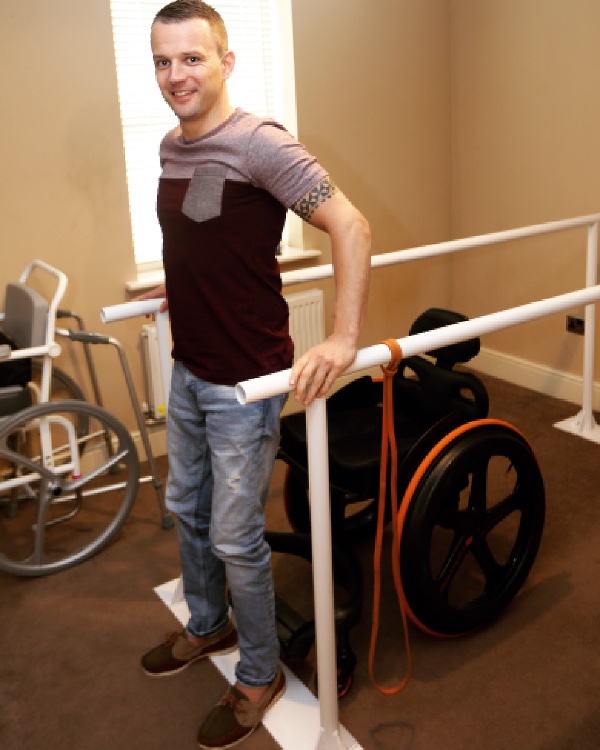 Mission to Walk Facebook Page