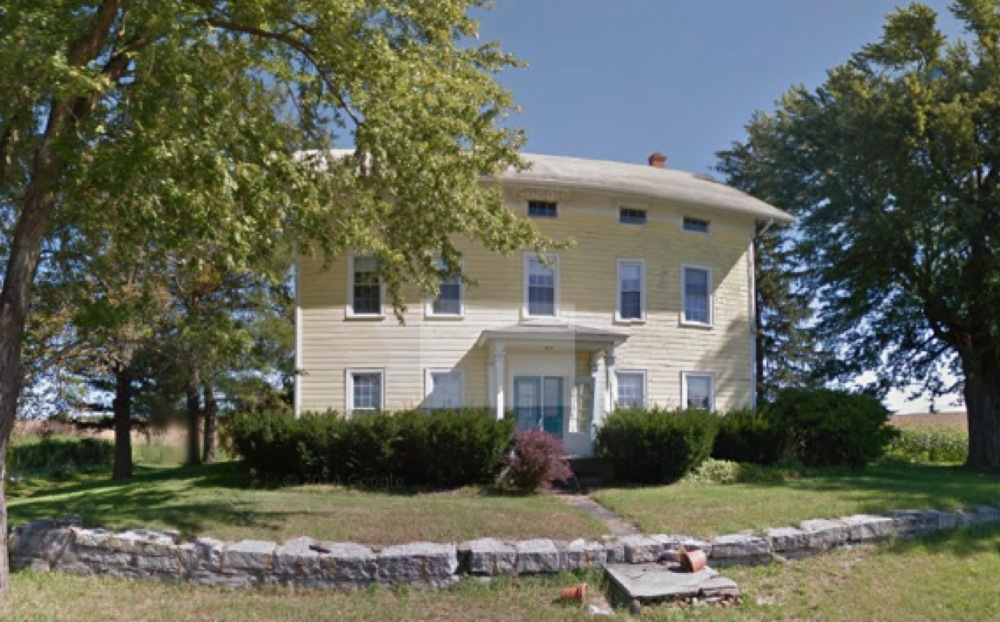 Miss Marguerite, our miracle baby, needs more space to grow, to develop, to walk, to run. Our fourth floor walk-up bedroom plus studio isn't cutting it anymore. She's wanting to explore the world and has about 6 square feet where she can safely play. We just don't have the room for her, Geoffrey's work, Jen's painting, and living anymore. We're having nightmares about cords, falling off boxes (or down stairs), and burnings on (unenclosed) hot oven walls. What was fine for two is treacherous for three. (Even our poor feet are suffering from block bruises.)
So we went house-hunting (looking at well over 40 properties across 4 counties and 2 years)... and found the most amazing of old ladies! There's space for Baby Bear to have a room all her own, a library for her growing mind, a kitchen spacious enough to cook our family the tastiest of noms, as many of our extended friend family who wish to come and visit, a garden... It even has the Perfect Workshop Place for Dacian Falx Leathersmith, and an attic ready to become Jen's painting studio. She's even told us her name - Plumfields. (Much like the March sisters' aunt's home... For those of you who loved Little Women as much as Jen).
What has ensued is a roller-coaster of problem, resolution, problem. We've had so much back and forth between us, realtors, and banks on this that we might be getting whiplash. This house is totally worth it, it's the perfect space for our family. It's already Home each time we walk through the door - we're welcomed there. People keep telling us it's just a house, you can always find another... but we just, can't. You should see the little miss there - she's so happy, babbling away, fearlessly exploring the furthest reaches of Her Space. We don't see that in our apartment... we're constantly having to catch her from getting into something she shouldn't or falling and bumping her head. We just want so badly to give her this, a home that's hers, someplace she'll be coming back to for holidays long after she's grown.
We can see ourselves here as far ahead as we can imagine, having our wedding on the beautiful grounds, growing Geoffrey's business beyond what he can keep up with, sipping lemonade in rocking chairs on the porch when we're eighty...
Financing has been secured for the property; we had to change the type of mortgage, though. Unfortunately, that means we need to use all that we've saved in the last 2 years for this and are still coming up a bit short (closing costs, higher taxes than planned for, larger downpayment than expected...) It's so close, we can almost grasp it, and just have to know we've tried every option to give our family a home. Having this deal fall through not only means losing an amazing property, but starting the search over, possibly getting new financing again, and not moving for up to another year from now (by the time you factor in searching, Geoffrey being away in Maryland, finding something, and closing on another property)
Our family and friend family have already been so generous with us... and we are beyond grateful. We're just hoping for one last push to get our new family safe, sound, and off to a running (crawling) start.
Jennifer (Truesdail) Walden 
Organizer