Gavin Elms (7 y/o) came down with pneumonia Monday morning (June 9th, 2014) and was unable to breathe. He was rushed to the hospital. In an effort to get his heart rate down from 165 and get more oxygen into his lungs the medical team placed him in a drug induced coma for a minimum of 7 days so the machines can breathe for him and take the stress off of his heart. The doctors say his heart can't take the work anymore and this is the only way. He has also developed a second infection (Septic) in his whole body.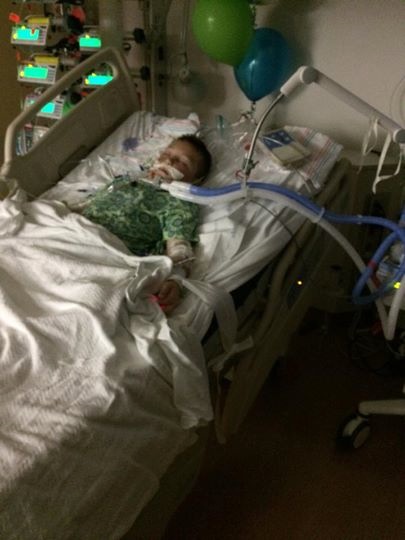 He is in great need of prayers as is his whole family. Please consider helping the Elms family with a monitory gift that will be used toward medical bills, food, lodging, transportation and anything else they need during this fiery trial.
For Updates and Prayer posts please join the "Gavin Elms & Family" Facebook group:
https://www.facebook.com/groups/692866290768918/
The family appreciates the support from their church (University Heights Baptist Church, Huntsville TX) and their friends and family from all over. Thank you for your prayers and contribution.
Organizer