Children's Hope For Life Fund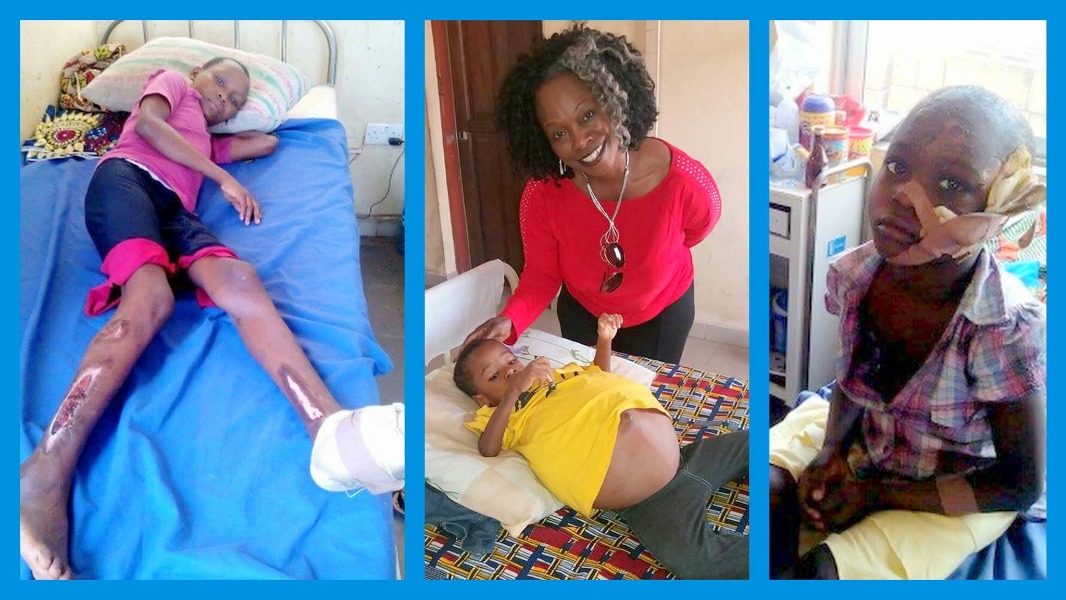 Too often we hear stories of illnesses and despair and become burdened with feelings of hopelessness. Sometimes we ignore these pleas only because we can't be sure if the pictures we see online are people that really exist.
My name is Iby Ikotidem and I would like to tell you about the sick, innocent children I met when I was visiting the Children's Ward of the teaching hospital in Uyo, Akwa Ibom Nigeria on Christmas Day 2015. Their families cannot afford the costs of treatment so the children remain in pain and suffering, unable to return home to their families.
Most of them have been in the hospital for over five months
without treatment
. They range in age from 9 months to 15 years. They suffer from various ailments and trauma from accidents resulting in coma, head injuries requiring multiple surgeries, spinal cord injuries, burns, Hirchsprungs mega colon and other life threatening illnesses. Some have lost their parents to the same accidents that brought them to the hospital, leaving them with no one to care for them.
The hospital does not provide food
, leaving the families sometimes begging for food. Families watch their children suffer with agonizing pain and wait with hope. Your contributions will help pay for treatment and help ease their pain.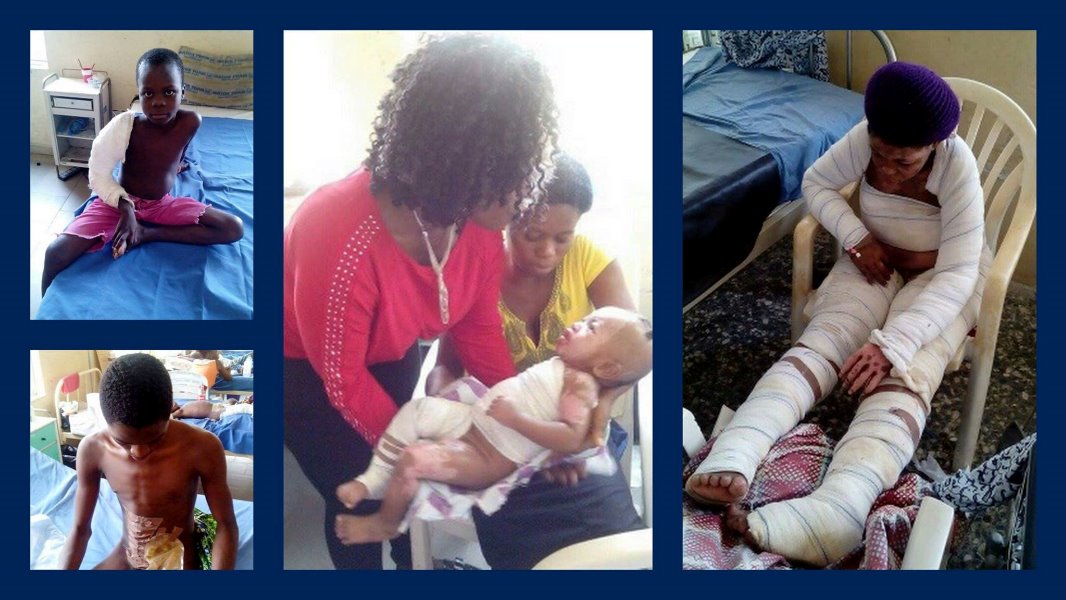 Extreme poverty is a serious problem in Nigeria. Health care and general living conditions in Nigeria are poor, particularly for children. Children from the poorest families are more likely to suffer from the consequences of chronic malnutrition and various diseases because they have inadequate access to emergency care, preventive and curative care. Infant and under-five mortality rates are high. The Public Health Care system is weak and because many people live below the poverty line they cannot afford the health care services available.
Health Care is only provided to those who have the ability to pay
. Seven children that I met are in dire need of treatment but their families cannot afford even basic necessities such as food--never mind the costly medical procedures that would save the lives of their children. The hospital ward effectively becomes their prison: they are stuck with no treatment, no discharge, no hope of ever getting well, no chance of ever going home where they belong.
They are waiting for the miracle and that miracle is the generosity of your hearts.
I cannot help all of the many waiting children even though my heart breaks for them all. Picking these seven to start with was one of the most difficult things I have ever had to do as a mother and a human being. It hurts to see children in pain of this magnitude. They all desperately need care.
Ever since I started running their stories on social media, many people have been asking me how they can help aside from prayers. So I have decided to set up this GoFundMe account.  Please kindly look into your heart and help, every little bit helps.
All money raised will go to use towards hospital expenses for the seven children, food and after care. 
I will travel to Nigeria to support the children and their families during their treatment. I will update this site with whatever news I can and try to keep everyone informed. 
Thank you so much in advance for your help, thoughts and prayers.  Any little bit you can spare would be greatly appreciated, even $5 or $10.
Please feel free to share this with family and friends who may be interested in helping.  Thank you and May God bless you.
Become the first supporter
Your donation matters
Organizer
Iby Ikotidem
Organizer
Flemington, NJ