Tyrell Rhodes Memorial Scholarship
TYRELL RHODESJANUARY 9, 1994-SEPTEMBER 4, 2015

Tyrell Rhodes was born with Cerebral Palsy. But raised by a single mom who serves in the U.S. Air Force, Ty never complained about his condition. Instead he cheerfully focused on what he could do, rather than what he couldn't.  And he did a lot, including earning his pilot's license through
Able Flight
, a nonprofit that provides full-ride flight training  and aviation career scholarships for people with physical disabilities.
(Ty with Matt Brandon on the day he received his Able Flight pilot's wings in 2012.)
It was Ty's goal to have a career in aviation, and he was on his way by enrolling in an aviation program at a university when in 2013, he was diagnosed with lung cancer.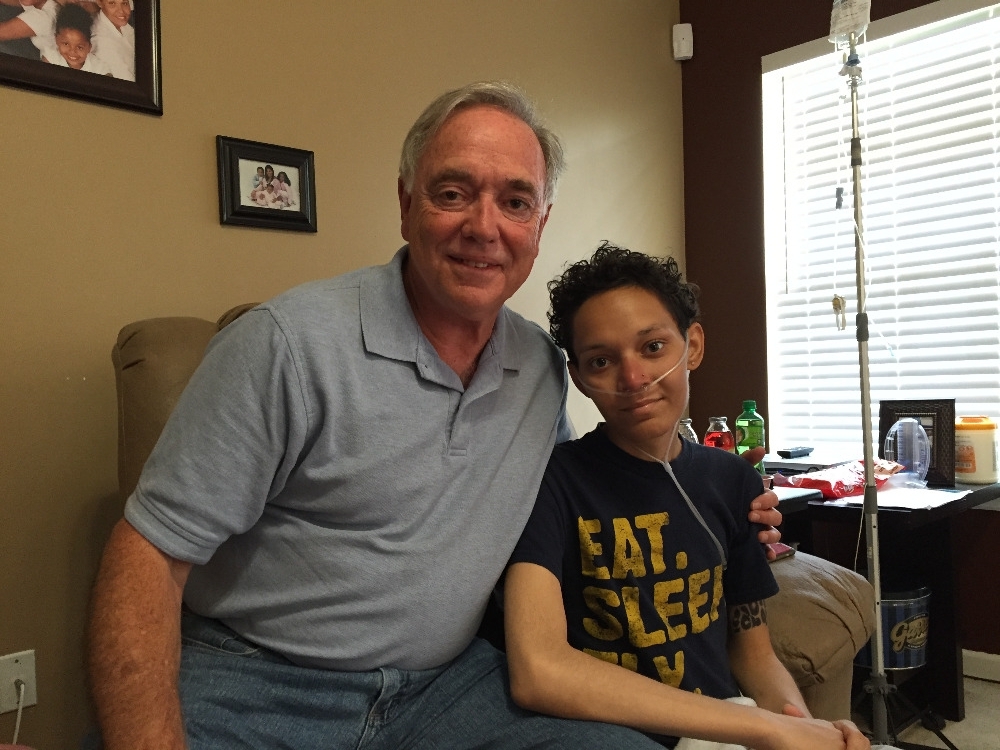 (Just a few days before he entered the hospital for the last time, during a visit from Charles Stites of Able Flight. He wore the same "Eat, Sleep, Fly" shirt he had on the day he received his pilot's wings in 2012.)
Ty had never smoked, but still, he didn't complain. He fought cancer for just over two years, enduring chemo,  surgeries, clinical trials and radiation, and as always, he did so with grace and dignity.
Not long after midnight on the morning of September 4th, 2015, Ty passed way with his family at his side.
In his honor, and to make it possible for others with physical disabilities to live their aviation dream, Able Flight is raising funds to create the Tyrell Rhodes Memorial Scholarship.
Our goal is $10,000 which will provide a full scholarship for flight training, ground training, and travel and lodging for a person with a disability to attend our annual program at Purdue University's Department of Aviation Technology.
Please honor the memory of this remarkable young man with your donation. By doing so, you will help change someone's else's life forever.
Organizer
Charles Stites
Organizer
Chapel Hill, NC