Vet bills and feed for 3 rescued horses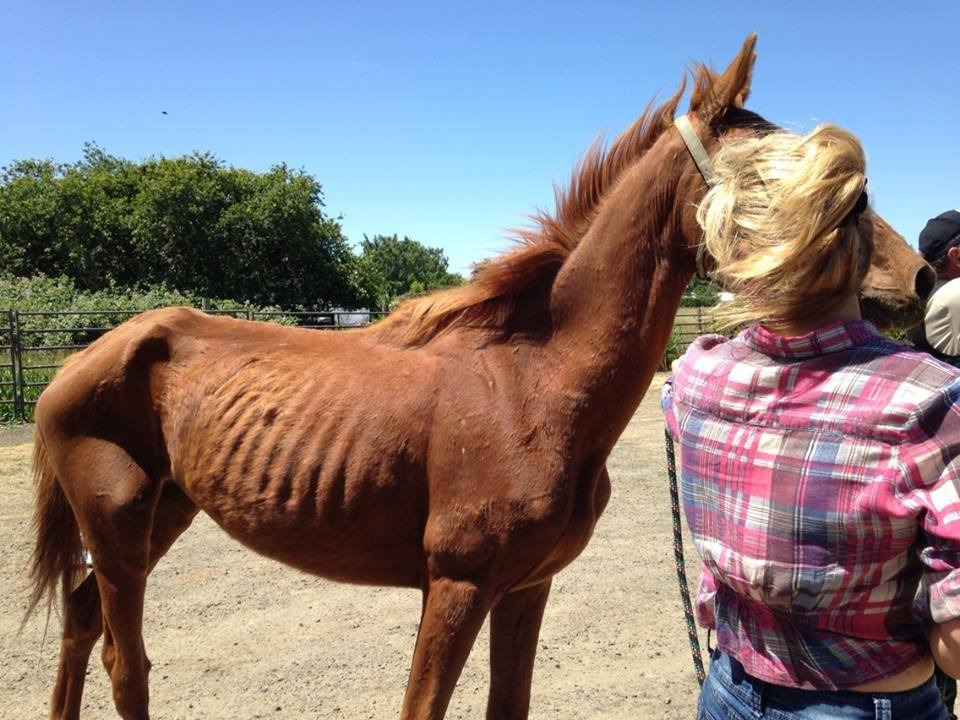 Help is desperately needed for veterinarian care and feed for three horses who were seized from an abusive owner.
A healthy horses body score is 10. The three horses rescued were at a 1/2, 1 and 1. They are barely surviving and with your help can be well on the road to a healthy life.
Emerald Valley Equine Rescue is caring for the horses. Emerald Valley Equine Rescue is a non-profit organization dedicated to the care, rehabilitation and placement of abused, neglected and unwanted equine. The mission is to rescue, rehabilitate and place these animals in new approved homes.
You can visit the Facebook page at
https://www.facebook.com/pages/Emerald-Valley-Equine-Assistance-Horse-Rescue-EVEAHR/125513637499731?id=125513637499731&sk=info.
The goal is to raise at least $5,000 to offset the many upcoming expenses that will be incurred.
Organizer
Kathleen Gage
Organizer
Eugene, OR