For the past ten years, Spark has been building a community of dancers, collaborators, and audience members, bringing them all together for accessible dance experiences. As we enter our tenth year, we need your help to achieve our $10,000 fundraising goal. Your gift will go directly to supporting our productions and will ensure Spark is around for another ten years!
Our fall production celebrated everyone who has been part of the Spark community for the past ten years with Ten. The company has grown significantly since 2009 and our core commitment to nurture dancers, audiences, choreographers, and collaborators through new works remains the same.
We are looking forward to our spring production, the Emperor's New Clothes, a contemporary retelling of the classic story for kids of all ages. Spark's bilingual reimagining will be narrated in English and Spanish, exploring the central theme of searching for truth when those in power are claiming something you can see with your own eyes to be untrue.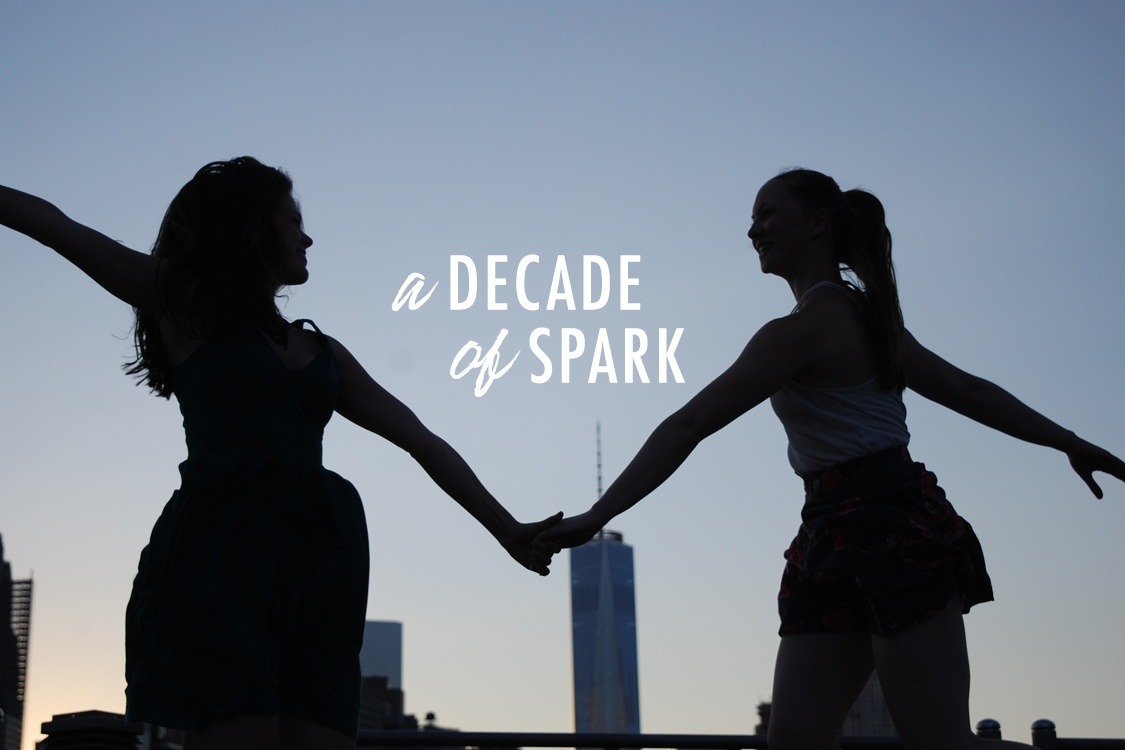 How You Can Help!
For the past ten years, Spark has achieved its mission of providing accessible dance experiences due in large part to the generosity of family, friends, and patrons. A tax-deductible donation of any amount will put us closer to our goal!
How the funds will be used:
Phase 1: Performance Costs
Goal: $5,000
Spark must raise $5,000 to cover operational costs associated with the productions, which includes rental fees and rehearsal space.  
Phase 2: Artist Stipends
Goal: $5,000
The second phase of our campaign provides stipends for the artists. Spark's dancers are incredibly talented and creative performers who are so dedicated to their craft and the company that they donate their time to Spark. Our dancers spend months in rehearsal studios developing and refining choreography, including 50+ hours preparing for each show. This goal also includes composers, costume, lighting, and projection designers, as well as other crucial personnel.  
FAQ
Q: If you are selling tickets to the performance why do you need to raise money outside of the Box Office?
A: Ticket sales typically cover a very small percentage of production costs for most performing arts organizations. At Spark, part of our mission is to create accessible dance experiences and one way we do that is by keeping ticket costs low.  Because of support from our generous donors, we're able to stay true to our mission and continue to offer affordable tickets to our performances.
Q: How long does it take to create a performance like this?
A: Spark rehearses 3-6 hours a week for 5 months when developing a new work. Artistic Director Chelsea Koenig and Assistant Artistic Director Matt Dittes also work independently with composers and graphic designers to integrate additional art mediums into the show.
Fundraising team (4)
Toni Levi
Organizer
Raised $975 from 3 donations
New York, NY

Spark Movement Collective
Registered nonprofit
Donations are typically 100% tax deductible in the US.
Chelsea Koenig-Foster
Team member
Raised $795 from 8 donations
Julia Morton
Team member
Raised $220 from 1 donation