A Climate Awareness Music Collaborative 1 WE US
The Mission


We are Creating and Broadcasting Powerful Climate Awareness Music.


Dire warnings have fallen on too many deaf ears, with so little time to spare.  It's time to make the urgency of Climate Awareness and  Clean Abundant Energy something to sing about!  Music can be a catalyst for change ! This mission will help the movement grow.
The Method

This is a growing collaboration of musicians and songwriters from all genres whose common goal is to awaken the world to the warnings from the world's top climate scientists before it's too late.
We arm each artist with information from the world's top authorities, and invite them to write with artistic license and a true heart. In parallel we are continuing to build on our promotional network to ensure a future of widespread distribution.  We now have five songs completed with more on the way.  Many will be accompanied by video.
We just released our first two music videos and original works
.  
Akili Richardson's lyrics cut today's reality no slack in
"Time for Change"
.  Antonia Marquee's voice takes you for a ride on a marshmallow cloud in
"Do What's Right" 
.   From the folk genre, we have
"15 Years from Now"
by Marmalade  Music, which has a serious message with a genuine 70's folk feel.  From the Philippines we have
"Our Land"
by Shathree and 
"One Home One Dream"
by G-Lu May G Diez.  The Philippines is  the third most endangered country in the world from climate changes.  Both works are in production. Here is G-Lu May's cover for her heartfelt song.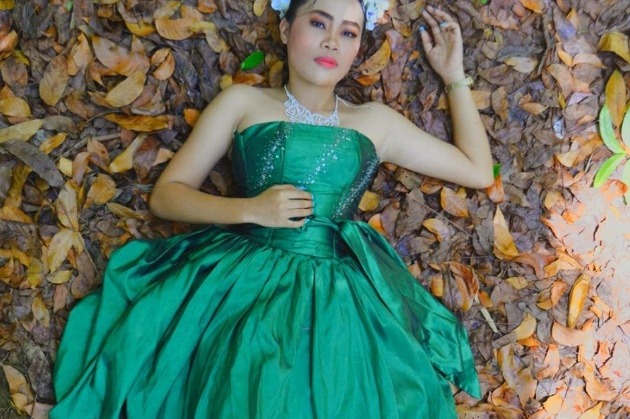 Learn more, or join in, by clicking through to the
1WE.US
  home page.
The Back Story

My name is Chris Sweeney, from Cambridge Massachusetts.  I  founded
1 World  Evolution
 (1 WE) in 2016 because it was clear that humanity's voice of reason, and the virtue of compassion, needed active support. Initially it was a platform promoting and publicizing positive public discussion on topics from war to equity, and global warming. 
Since the release of the Climate Science Special Report NCA4  in November of 2017, however,  my team has been laser focused on promoting  awareness of the urgency for changes put forth by the top world science authorities.  
Having some experience in promotion has given me a leg up in assembling a growing a pool of specialists. Having successfully plowed a new lane for a niche market in the 80's I'm confident our goals are within reach.
We've promoted articles, press releases, videos and advertised climate facts, findings and more, before an audience of almost 100 million people, according to distribution statistics.


In the 70's , those old enough, witnessed how music helped bring the end to war.  Today, music can help prevent the destruction of our planet.  Just maybe, the 1 WE US Music Mission can help fuel a larger, more effective movement.  But we need your help!
Who are the Artists?

All ages and all genres of musicians and songwriters are invited to participate.  We are open to established musicians, or students of any musical grade. Musical collaboration and publicity services, such as press releases, graphics, blog submissions, video creation and radio distribution will be focused on the creatives most likely to become popular.  We are prioritizing those with the clearest, and most heartfelt messages, but all are welcome.
About the Money Needed

1 WE was formed as a "DBA" due to the high cost of creating a proper 501(c)3 corporation.  I've funded 99% of the effort from my limited retirement savings, and week-to-week earnings.  This initial outside funding drive will help the 1 We Us Music Mission reach a plateau of solid creatives, and provide a promotional foundation on which to build. We will post updates on progress gained through your donations.  As money comes in we report how it is spent or saved for upcoming productions.
Posting our works on music blogs,  engaging in interviews,  continuous publication of press releases, and focusing on radio play at college and indie stations, will be our initial focus.  Any revenue from downloads or streaming will be split 70% to the artist, and 30% to 1 We Us Music Mission operations, unless otherwise negotiated.  All profits will be reinvested into new music, and its promotion, until the mission of widespread conversion about clean, abundant energy, is fully realized.
Music and Video

It's no secret that it's expensive to produce good music and music videos. Fortunately we have the earnest help from a growing number of professionals who believe in our mission and go the extra mile to give us quality service.  We will get the most out of each dollar donated. 
Promotion & Social

Generating publicity through press releases, advertising and social can be expensive, and time consuming.  Your funding will help with all of it, including boosted radio play to sample markets. 
Website Upgrades

As we grow we will be needing to upgrade our interactive website.  Much is done in-house.  To minimize cost we will still need to outsource some of the upgrades.
Transparency

For now this is being run as a DBA, small business start-up. We keep track of expenses and income. All questions on these matters will be answered via email although some details will only be available to funding partners.
Effects of your Funding begins NOW!

Y
our help will immediately accelerate the development and distribution of our music.
 With the IPCC confirming that we have only 15 years before the point of no return, at our current pace of excessive C02 and other Green House Gas,  
there is no time to waste.
Perks

Unless you wish to remain anonymous, all funders names and contributions will be listed.  Currently, donors of $10 can receive decals by privately submitting a mailing address or PO Box should they wish.
A More Urgent Level of Climate Awareness
I am humbled by the enthusiasm musicians have shown for this effort.  All of us will be eternally grateful for your assistance in creating a more urgent level of climate awareness.  
Your support will allow this tornado of positive energy to grow.  The whole world and every living species upon it,  will benefit from your support.  For this we will all be Grateful !!
-----
With Love & Gratitude,  Chris SweeneyFounder, 1 World Evolution - 1 We Us Music Mission
Email -
[email redacted] 

https://www.facebook.com/1WorldEvolution/
Organizer
Chris Sweeney
Organizer
Cambridge, MA