Next Up-Blessed Are the Peacemakers
Blessed Are the Peacemakers: One Man's Journey to Discover the Face of Palestine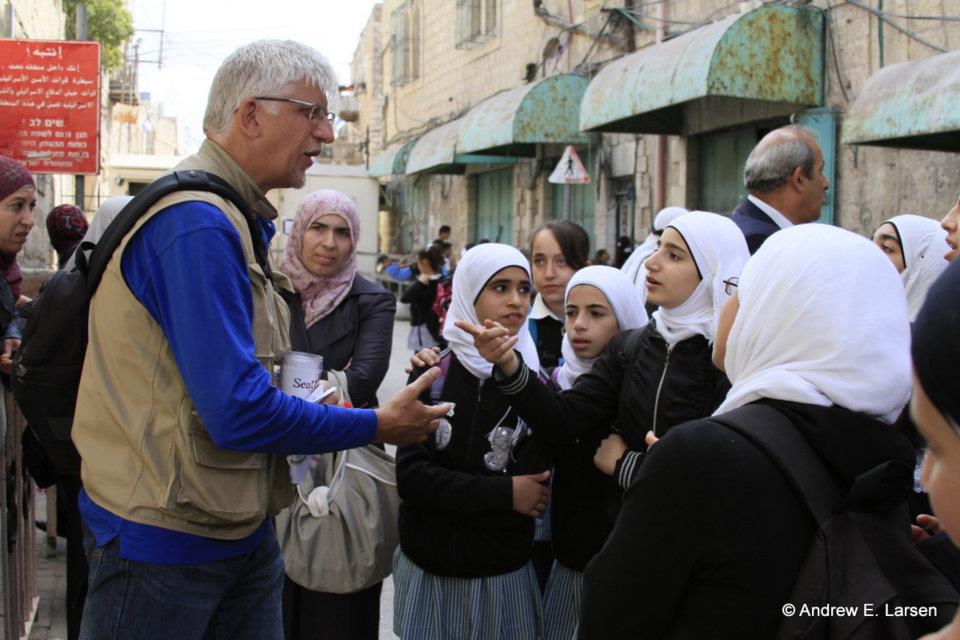 Help Me Finish a Companion Study Guide for My Movie on Peacemaking.
It's been about 2 years since the crazy idea to make a movie about peacemaking in Israel/Palestine was hatched. So much has happened and so many wonderful stories have been told, connections made, and a growing commitment to peacemaking in audiences who've watched my movie. I am so grateful to each person who supported our project, believing we had something to say.
Seattle's
Andrew Larsen
 is a peacemaker with a high-powered lens. Larsen is called to build bridges between Muslims and Christians using his breathtaking photography. He calls it "Visual Peacemaking." The ordained minister has traveled throughout the Middle East, armed only with a Canon 5D Mark 3 camera as he captures images and builds lasting friendships.
Help
Larsen and Emmy award-winning producer John Yeager
 produce a documentary tracing Larsen's journey to the Holy Land (including Israel & the West Bank) to tell the story of people in this mysterious and often misunderstood part of the world. What Andrew Larsen has learned serves as a lesson to us all; if you have enough love in your heart and you can visualize peace--it just might happen.
John and Andy bring
extensive experience
 in visual storytelling and peacemaking. John has won
17 Emmys
for his work in broadcast television and news, while Andy's photography has landed in many publications including the
National Geographic
. We believe there is hope for peace when people find their better selves, and their stories are told.
Please help us tell these stories. Support this effort in visual peacemaking. We need your help!
Organizer