A School in a Village in Nigeria
https://www.osekitaacademy.com/post/the-journey-from-derelict-building-to-an-international-school-part-2
August 2021 Update
Dear Friends,
The dream, the vision, we are halfway there. The journey from derelict building to a standard international school has many facets. The infrastructure, the resources, the delivery and the outreach. It has been both gratifying and challenging.
Remember our old picture? 
This was our building at the start of this academic year - Sept 2020. Our 'before' picture housed 10 rooms including a small library.
A little preview into the operations is necessary at this point.  6 months of hard graft, tears and frustrations. Two days of pouring concrete on iron rods. Basic manual labour - £10,000 worth of concrete. If only they knew the full story of sacrifice. Thank you to all who supported the building work. We are very grateful. 
osekitaacademy.com 
Our 'After' picture added another 6 classrooms by the end of July 2021! The boarded up side is now open.  
Now you see it. Completed ground floor - ready to move in. Grounds need a bit of a tidy up but hey, we are ready.
With the right financial support, we could finish the top floor in 12 months. At the moment - we think it will take us more than 3 years without assistance. But still, we glory in the progress so far. This project is getting more real as we journey through it.
Some children from our primary section. 
We completed our first full academic year with almost 70 children. We expect our numbers to double this year with a target of 120-150 children. All children in our school receive a bursary worth 70-75% of their fees. Even with this, many parents who aspire to educate their children in our school are unable to pay sufficiently for us to run the school without recourse to funding support. This is where your support comes in.
Did you know that it only takes £40 a month to educate a child for a year based on the full fees. To support us, would you consider the following sponsoring a child, at full, half, quarter fees? If that is you, please contact [email redacted]
Dear friends,
Our story is changing because we have begun the good work. Although not on this platform but some kind people have started to support the project. If you want to be a blessing please do not hesitate.  I have decided to share some of the pictures of the development with you on the main page. I hope you can see that there is some investment going into this project but we are no where near our funding target.
Do not feel overwhelmed. Start off the donations with whatever you have. We are grateful for every thing we recieve.
Thank you. This is a genuine project. Lets get behind it.
Dear Friends,
Our Story....
We went back to Nigeria on Holiday last year and I was stunned by the lack of good quality affordable schools for students. Even the best state schools that provide a good standard of education did not have the basic amenities that we enjoy in the UK or western world as standard. Equipment in these schools were dated and continuous professional development was not effective in updating teacher ICT skills. ICT equipment where available was dated. However, the students being resourceful people, were able to access facebook and google - providing they can afford the tariff on their mobile phone.
This is a place known for its high quality of students who despite it all, still achieve well and a government that is doing its best with limited resources. We considered what we could do as a family. As a family we want to give back to this community and realise the vision we have had for a while, to build a school in Nigeria.
Our vision is to be able to offer scholarships to children from poor families so that they too can attend a school with 'state of the art' equipment and outstanding teachers. There will also be fee paying places for those able to afford it. We want children from poor families to be well equipped to take up their rightful place in shaping their society. This will allow a good mix of the poor and the privileged, thereby going some way to closing the achievement and poverty gap in our society. If we are to change our society tomorrow, we have to equip the young people of today. We want children from poor families to be self-sufficient in STEAM related fields (Science, Technology, Engineering, Arts, Maths) and to show them that they do not need to go abroad to excel.
We believe in the right of every child to an excellent education. They should have the same advantages and resources available to students in the diaspora and be able to contribute to World development. At the moment, these students are making do with the little they have but without international exposure this is difficult. In a television interview that I did last year in this area, I had to explain some of the teaching materials and equipment that we take for granted in the West. There are many poor students in this area of Nigeria who are very able and who are striving for outstanding opportunities. At the moment, they think the only way is to go abroad.
We really do need your help now! Please! Please! help us to help these children. They deserve the best. Let us continue to reduce the poverty gap. Education is a known key to combating poverty and corruption. Let us provide them with the opportunities to make a real difference to society and the poverty gap.
Expect more pictures as we begin to make progress....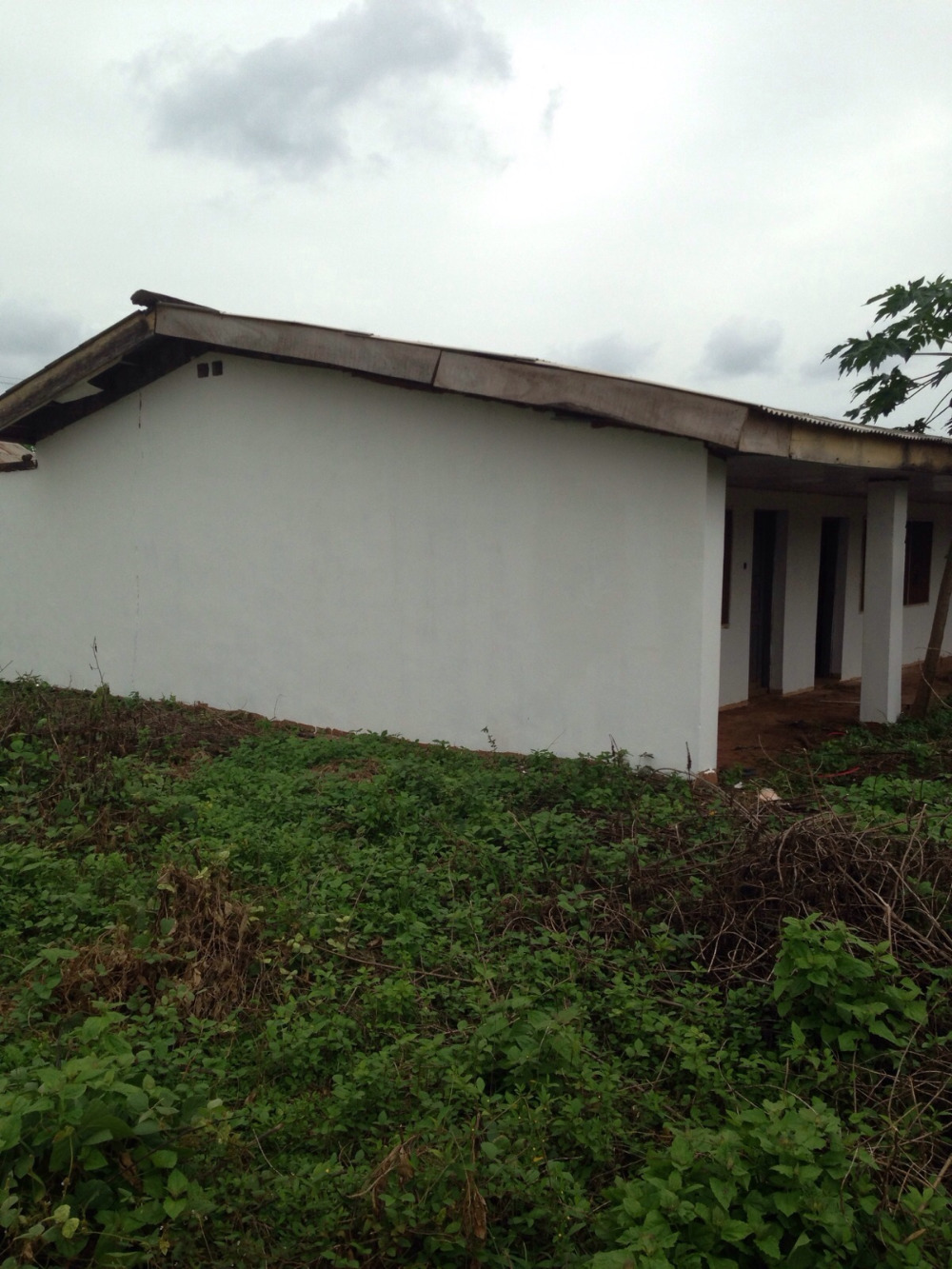 https://www.gofundme.com/Village-school-in-Nigeria
Fundraising team: Fundraiser Team (2)
Temitope A Osekita 
Organizer
Raised £50 from 1 donation
Sidcup, Greater London, United Kingdom
Proffet Folayan Osekita 
Team member
Raised £105 from 2 donations