Truck-less in Seattle - Stolen Car
On the 8th of December, the second darkest Seattle day in the 21st Century, Rob's red '91 Toyota Pickup was stolen. We were having our first dance class together and having the best time at the beautiful studio provided. As soon as we opened the door to head across the street, I noticed his truck was missing and the panic hit me. This was different.
If anyone knows Rob and I, you know how much work has gone into reviving this truck. From humble beginnings and at one point inoperable, this truck has become a symbol of friendly company and fun trekking whether it be across town or across country. On a rainy cold night, Rob would be the first person to offer you and your bike a lift.
The police were notified instantly, and there is no sign. No tows, no
parking tickets
, no word as of yet. I rented a car for the week and everyday we have been canvasing every nook and krany from Burien to Northgate. Honing my investigative skills, I've found
maps of the Seattle showing crimes commited
, such as car thefts, and
parking maps
 to help guide us in the right direction.
Not having experienced a stolen vehicle before, it feels sadly violating. This past year, Rob and I put all our savings into transforming his truck into the truck-that could. Many hardworking hours and harder working braincells have gone into rebuilding it to carry us safely across the southwest. 
This truck simply loves Rob and he loves it. I do too, but I've also witnessed him never give up on it when it would be very easy to.
We have no other vehicle, so it has reached that point where we need to think about the possibility of it not coming back :-( and are planning on purchasing a vehicle that will help with our current situation. Without any assistance from insurance, Rob has to start from square one.
As many people can attest to who know Rob, he is an amazing man who humbly loves his friends and family, and will treat a stranger like a brother.  He is the last person who would ask for help and has maintained a sense of zen about the whole ordeal, but deep down help is needed.
Anything you would be willing to contribute would be hugely appreciated! Love you all so much.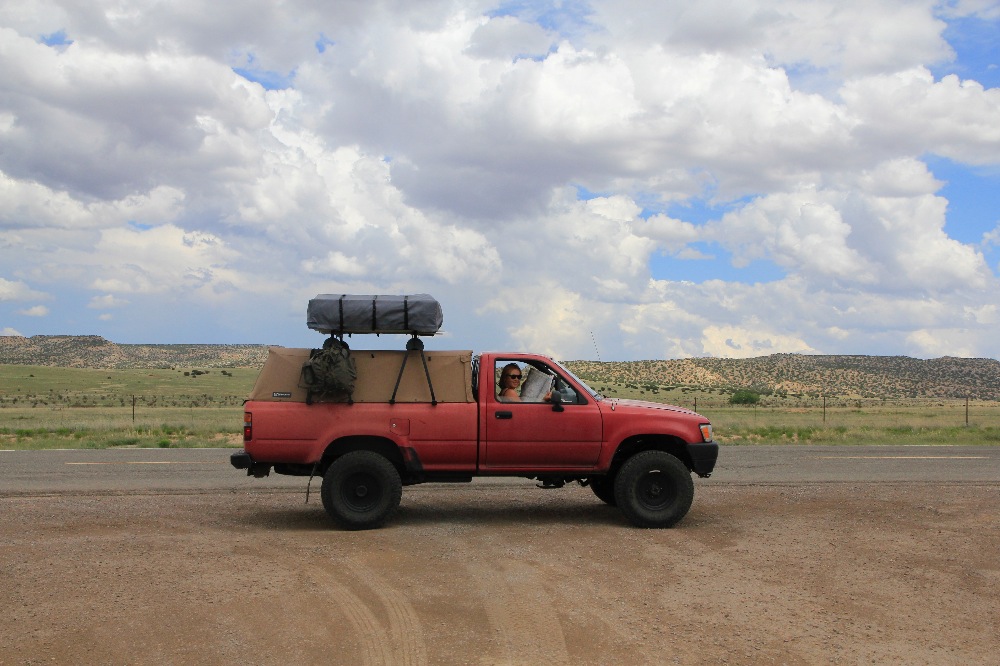 -Mary

Organizer