On Sunday, April 10th, Milo the pug was attacked unprovoked by a pit bull terrier as he and his owner Cynthia were heading home from the park. The pit had managed to break the leash he was on and ran straight across the soccer field heading directly for Milo. Cynthia was knocked down by the attacking dog and Milo was grabbed by his side — he was shook like a rag doll. Luckily, Milo was able to wiggle out of his harness and run away from his attacker. He ran 1/4th of a mile to a busy street where he was then found by a good samaritan and taken to a local hardware store nearby where he was reunited with his owners.

Sadly the owner/caretaker of the pit bull did everything he could to escape responsibility for his dog's actions. After Milo ran from the scene, the owner/caretaker of the pit bull made a phone call and someone drove up in a truck, picked up the pit bull, and drove off before police or animal control could arrive. The caretaker/owner of the pit bull was later found and questioned by police but would not provide a consistent story of how the pit bull had come into his possession or whether or not the dog was up to date with its vaccinations. He also refused to provide the name of the person who took his pit bull from the scene of the attack.

Milo's injuries were extensive, including broken ribs that had detached from the chest wall (known as a flail chest injury), and puncture wounds to his mid section and at least one of his elbows. Surgery was necessary to repair the ribs and chest wall, as well as to check for any possible internal organ damage.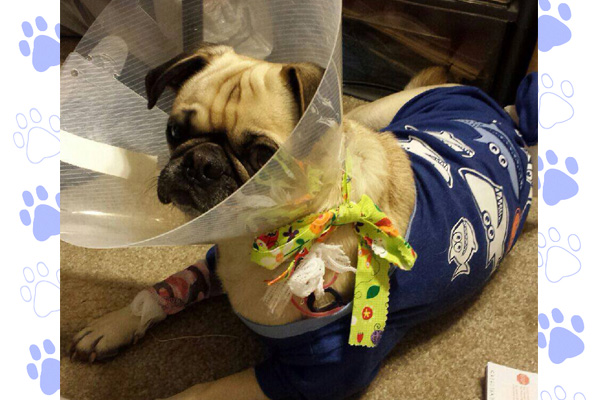 Here is a breakdown of his stay at the Emergency Vet:
Sunday, April 10th - Milo was brought in to the emergency vet, put into an oxygen tank, given x-rays, and put on pain meds. He was then kept overnight for observation.

Monday, April 11th - Milo had surgery, and remained on pain meds. He was kept overnight for observation again.

Tuesday, April 12th - Still kept overnight for observation, remaining on pain meds.

Wednesday, April 13th - Milo was finally reunited with his owners Cynthia & Denise and brought home!

Thursday, April 14th - Milo returns to the vet to remove chest drain.

The total for Milo's vet stay comes up to a whopping $7,942!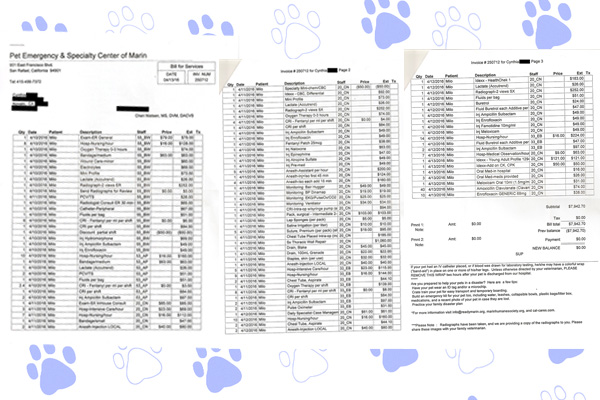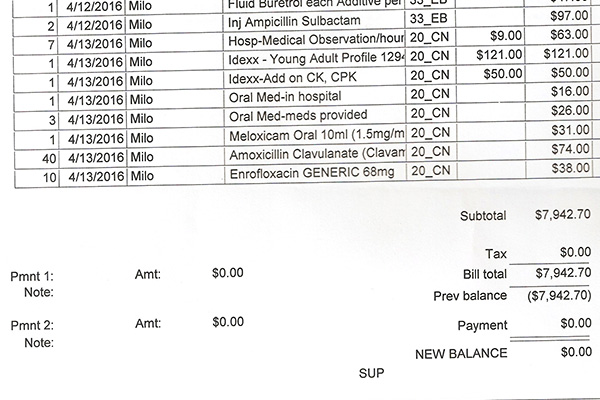 *UPDATE* Thursday April 21st - Milo returns to the vet to get his staples & stitches removed. He also gets x-rays done to make sure he is healing properly.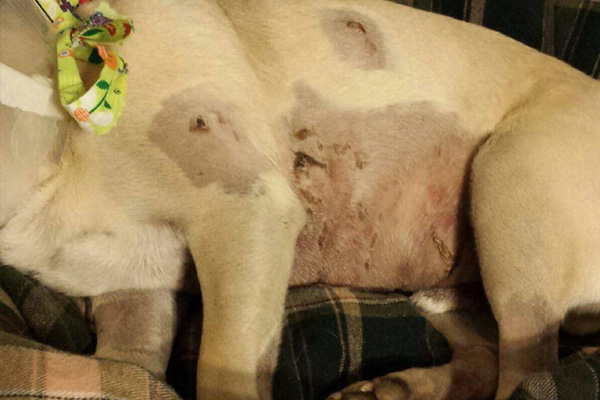 The bill for the exam on 4/21 came up to $435 so I have added that to our donation goal total.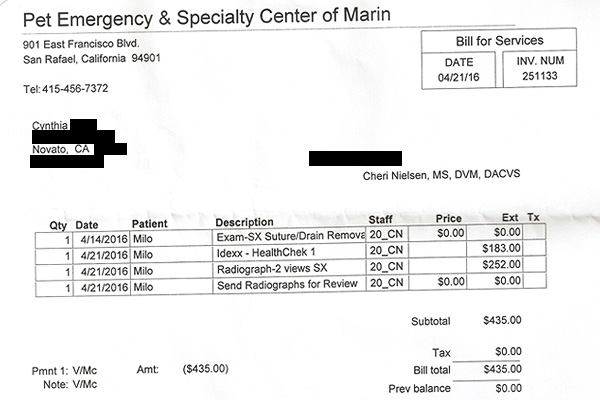 This page was started by myself, Heather (a neighbor and friend of Milo's), under the supervision and permission of Milo's owners Cynthia & Denise. I often post photos onto my social media accounts of Milo playing with my dog Jinro. They are best friends. A bunch of us neighbors like to go out at the same time each morning to let our dogs play with each other. When we found out about this tragedy, we wanted to do something for Milo & his Mommies Cynthia & Denise -- so we came up with the idea of this fundraiser to help them get back on their feet after having to pay for such hefty emergency veterinarian bills for Milo.
Your contribution means the world to us! Thank you very much for taking time out of your busy day to read & share this page. It is most appreciated!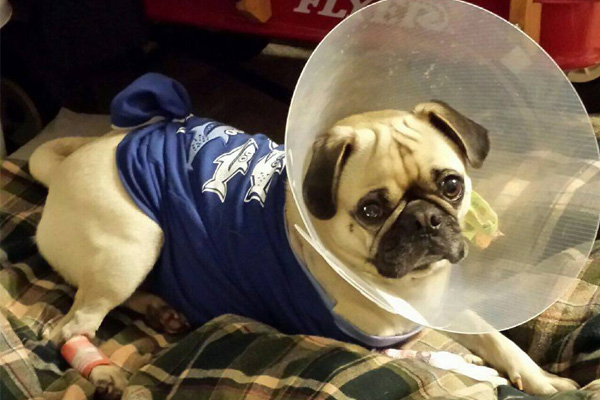 Organizer and beneficiary
#1 fundraising platform

More people start fundraisers on GoFundMe than on any other platform. Learn more

GoFundMe Guarantee

In the rare case something isn't right, we will work with you to determine if misuse occurred. Learn more

Expert advice

Contact us with your questions and we'll answer, day or night. Learn more