GRACIE Stands the Watch!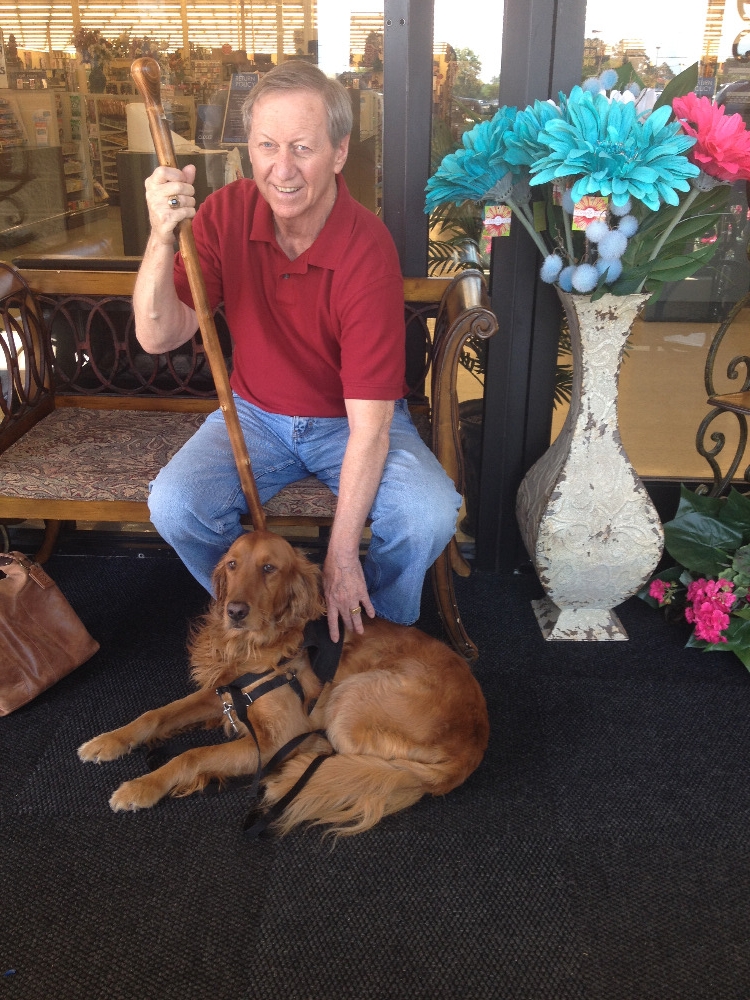 (For more information, please visit www.paws4people.org)


I share the name of a famous movie character, CAPT. Harry Bailey who played Jimmy Stewart's younger brother in the movie "It's a Wonderful Life" You may have heard of it! I share more than just a name because I have had and still do have, a wonderful life. GRACIE stands the watch for me.
Bailey men have proudly served our wonderful country throughout the 20th century and into the 21st. I was in the Mekong Delta during Vietnam as Executive Officer (XO) responsible for security and stood the watch for the Riverine Forces and Seal Team 2. I had the distinct and rare honor of command at sea several times. In 31 years of service I have sailed in every sea and ocean(except the Antarctic) around the globe and commanded and served with thousands of sailors and Marines. In all that time along with thousands of other military families, my wife Audrey stood the watch at home.
We now have a new battle. Six years ago I contracted Alzheimer's Disease, then after cataract surgery lost most of my vision. Audrey is still standing the watch by my side, but now she has help…GRACIE. It is almost impossible to describe the wonder of this special Service Dog. Some of my symptoms mimic PTSD, GRACIE is right beside me providing a calm, secure presence. She helps me focus and most important makes me smile. GRACIE continues to train to lead me to certain places in our home, the car and outdoors as well! You name it, GRACIE stands the watch.
GRACIE is a gift to us and our part is to Pay it Forward. Our goal is to raise $10,000. Audrey and I recently celebrated our 50th wedding anniversary with a quiet family dinner, the rest of the "big bash" money will be donated to paws4vets. Our oldest granddaughter graduated from High School this year and has asked that donations in lieu of gifts be made to honor this worthy cause. Will you help us so that another Veteran can have a GRACIE stand the watch?
To learn more about this wonderful organization, please visit www.paws4people.org
Betty Wallace and "Girlie" 
Organizer

Registered nonprofit
Donations are typically 100% tax deductible in the US.