Terri Sue Shrum
is our beautiful soul sister. I met Terri almost nine years ago in a French Quarter alley, at the initial gathering of what would become the Peauxdunque Writers Alliance. She is fierce and independent, but also loving and loyal; a generous friend and mom, and she writes likes nobody's business. But if you're reading this, you likely already know Terri and have your own catalog of what she means to you.
Why Terri Needs Us
Terri needs our help now, all of us. In May 2016, Terri was diagnosed with stage-4 pancreatic cancer, which has spread to her liver. While the tumor is inoperable, Terri is maintaining happiness and strength in the face of a series of treatments, which she will be receiving primarily at Emory's cancer treatment center in Atlanta.
Family is there for her with a place to stay. Insurance is there for
a portion
of the exorbitant medical costs. Friends need to be there for what's left, which is plenty: Insurance will cover only 70% of chemo and radiation treatments; co-pays comprise up to a $4,000 out-of-pocket deductible; cancer medication prices are up to $200 out-of-pocket after insurance for each; non-covered pain and nausea aids that can reach costs of up to $100 per day; travel expenses for Terri and her children in New Orleans to see each other during the treatment; costs for copies of medical records; special nutritional supplements and medical equipment (wheelchair, in-home care equipment, etc.); hospice care; a list that goes on and that can get overwhelmingly long.
What We Need To Do--Keep Coming Back
So we're going to chip in. Consider this your change jar; throw in what you can whenever you can. Don't just stop by once; we're planning to have Terri around for a while, and every little bit will help. Everything we raise here will go to Terri to use for her out-of-pocket costs to pursue her care as she confronts the cancer.
Rewards Along The Way
Terri's a sister to me, which means she's like an aunt to my kids. Keep an eye out here, as they'll be chipping in, too, with their hand-made art rewards for donors along the way. Plus my wife, Nicole (Terri's soul-sister-in-law), will send homemade and you've-never-tasted-them-this-good-before brownies and pralines to donors at certain levels. Also, Terri's and my brother and fellow Peauxdunque founder, Maurice Carlos Ruffin, is offering gift certificates to his and his wife's (Tanzanika's) New Orleans restaurant, Pelican Bay. In addition, fellow Peauxdunquian Denise Moore is offering free web design services from her business, Daydream Believer Design & Marketing. Also, Terri's literary agent,
Jeff Kleinman
at
Folio Literary Management
is offering manuscript critiques at two different reward levels!
But there's more ...
As I said, Terri's a bad-ass writer, Queen of Peauxdunque, with the tattoo and the publications and awards to prove it; and, also importantly, with the respect of a writing community stretching far and wide. Many of these award-winning and best-selling writers are offering signed copies of their work, including:
Justin Torres,
M.O. Walsh,
Tom Franklin, Beth Ann Fennelly,
Harrison Scott Key
, 
Robert Hicks,
Amanda Boyden,
Joseph Boyden,
Bill Loehfelm, Barb Johnson, Alex Sheshunoff, Karen Dionne, James Nolan, Amy Conner, Laura Lane McNeal, Melissa DeCarlo, and Kenny Porpora.
And now,
thanks to the Missouri Review,
we have Terri's own writing on offer as a reward, with five copies of Issue 37.3, containing Terri's debut print fiction publication, the story "Bellyful of Sparrow," as a reward at the $30 level. More wonderful writers will be contributing rewards, so keep coming back to see what else is on offer, and to give to Terri's care funds.
Plus, the first ten donors who give at least $100 can select a matching-funds reward, where up to $1000 in matching donation will be made by an anonymous donor in the name of Peauxdunque.
THANK YOU!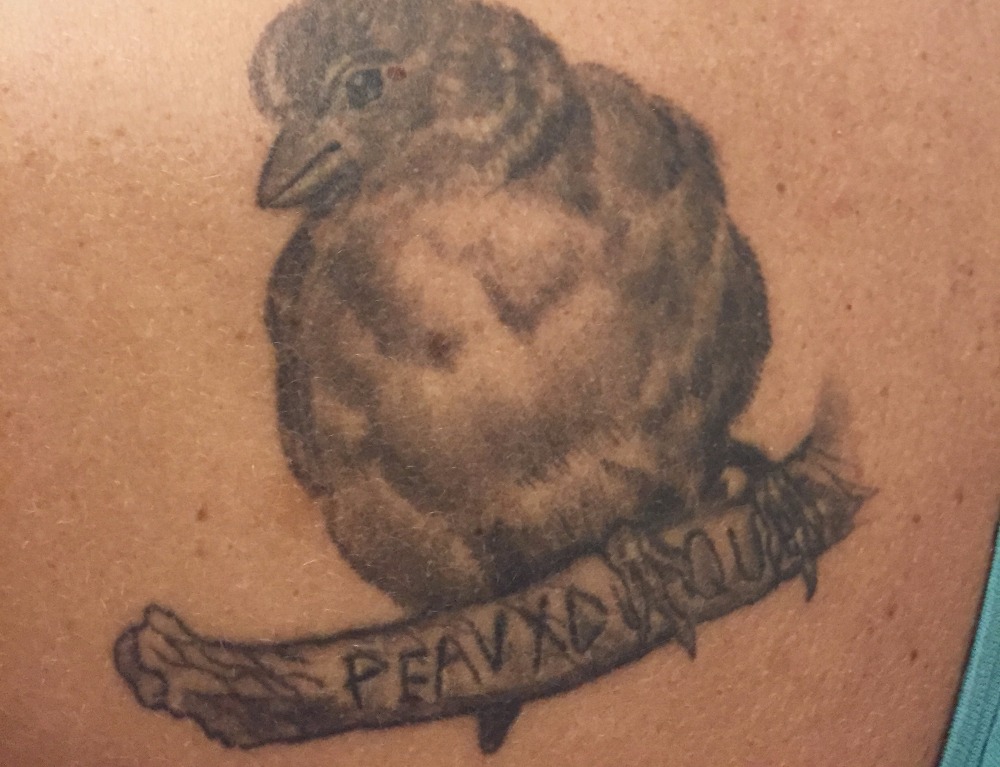 Organizer and beneficiary
Tad Bartlett
Organizer
Metairie, LA