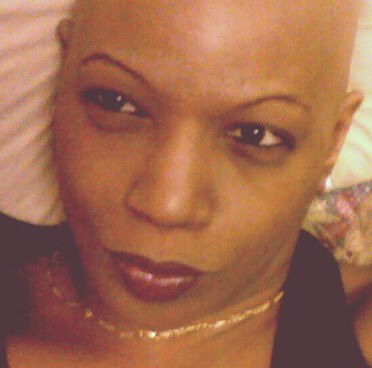 THIS PAGE WAS SET UP BY SHARMAINE MOSELEY AND I APPRECIATE THE 5,000+ RAISED TO HELP PAY MY BILLS AND ALL THE SUPPORT RECIEVED! BUT THE FIGHT IS NOT OVER - HELP IS STILL NEEDED.
This continued fight is not only against my now Stage 2 Breast Cancer it is a fight to bring awareness of people like myself who fall in that "grey" area where there is no resourses to assist with helping families get their life back together.
As I continue to fight NY State Disability. I am still recieving treatment and suffer from very bad short term memory, confusion, depression anxiety and high blood pressure for which I had to be hospitalized twice! In addition to the pain in random areas of my body. I am still hoping to be approved for reconstructive surgery.
I have been blessed with a temporary studio apt. in a dear familys home and also was allowed to borrow a dear friends car so I can get to my numerous Doctor appointments due to the fact that I was once again involved in a car accident which leaves me with no car and a dislocated toe. Help is limited and I am fighting every second of the day not to break down. I need the love and support of my mother, any exsisting family members, friends and supporters but unfortunately they to have their own problems and lives to live.
It's always been me and my two children with some help here and there but no one is close enough to me to understand what it is that I truely need. Therefore I alone must do for myself as I would do for a loved one until the fight is over. I am embarressed but know in my heart it is for my childrens best interest to try and reach out. I humbly come to YOU asking for donations needed until I am able to get back on my feet at a critical time in my life.
IN THE MEAN TIME: I am in the process of establishing an organization "T.E.M.B.I's PROMISE" (Together Empowering Mentoring By Inspiring)working with young adults of all abilities to empower themselves to help build stronger communities, developing community partners and resources while voluteering to help sustain those non profit and private partners. The goal is to build better founations for which our at risk youth will have the support, goals and motivation to be the best they can be regardless of life challenges.
PLEASE EXCUSE ANY SPELLING OR GRAMMER ERRORS, I HAVE PROBLEMS REMEBERING AND CONCENTRATION.
GOD BLESS US ALL! THANK YOU AS ALWAYS FOR YOUR CONTIUED SUPPORT!
AS STATED ABOVE
THIS PAGE WAS ORIGNALLY SET UP BY SHARMAINE MOSLEY AND I THANK HER FOR ALL HER EFFORTS. SHE CAN NO LONGER SUPPORT THE SITE SO THEREFORE I TOOK OVER BECAUSE HELP IS STILL SO DESPERATLY NEEDED.
Original post that generated over $5,000!
Hi! This is Tembi's story...In August 2012, I was diagnosed with Stage 2 breast cancer that quickly advanced to Stage 4. I am a single mother of 2 wonderful daughters. I have a 22 year-old high functioning daughter with Down Syndrome who I am taking care of. I also have a 16 year-old honors roll student that is very active in the community and sings in choir musicals. She also plays several instruments.
I was asked to volunteer for a free cancer screening organization and that's when I noticed one small lump on the left. Within a week that small lump grew to the size of a golf ball. Test results came back that showed four tumors on the leftside. After the first surgery, new cancer cells developed on the rightside which was taken out during a second surgery. They have now returned and will be radiated along with the last tumor on my left.
I had to undergo aggressive chemotherapy immediately which took its toll on my children for they had very little support from me and had to fe
nd for themselves. After 6 weeks of aggressive chemotherapy, I had my first breast surgery on January 28, 2013. That surgery appeared to be a success, but shortly after, I learned that I had a very bad infection and would need another surgery to have my extenders (needed so later on I could get implants), removed. I am no longer able to get the breast implants, but I can only hope for some kind of flap reconstruction where they take some back fat/muscle and wrap it around to make some sort of breast. Well, during the extender removal, the doctors noticed that new cancer cells have accumulated underneath my right breast and in the nodes in my left side. These would have to be removed as well.
The healing process is extremely painful and I had limited use of my arms and was little use to my children. My body didn't heal correctly from that surgery and I developed more cancer cells in my right side.
Recently, I had to have another breast surgery to remove the breast expanders and saw me up along with removing the cancer cells that appeared in the right side again. Now, I'm waiting for my first radiation consultation. I am receiving hormonal therapy and I still receive chemo treatments every 3 weeks. I have been having problems with excessive fluid in my body along with new developing cancer cells on my right side. My only hope now is that the radiation, which will be applied to both breasts, will kill the cancer. In 2 weeks I'll be starting my radiation treatment which I will need to receive every day for about 6 weeks. The cost of having a special diet along with many medications not covered under Medicaid has caused me a tremendous financial hardship.
This disease has taken over and change my life in so many ways. I recently moved to a new school district and had planned on setting up a community center right up the block from where I now live. Several youths as well as adults are waiting for this community center to happen. I used to be very active in the community and worked as a regional administrator for the Americana Red Cross in Suffolk County where I managed all the volunteers and youth in the Town of Islip and Babylon. This disease has prevented me from helping the youth and adults in my community as well as attend College for which I have a scholarship for. I miss being able to lend a helping hand to others. I basically had to struggle most of my life being a single parent raising two children without any family members and not much assistance. It always seems like the special needs that I required were not available. My goal was to be able to provide a place where those needs can be met in our community.
This unusual advance stage breast cancer has made it so that I can no longer work. I have utilized all my unemployment, so I am currently seeking some kind of financial resources so I can provide for my family. It is extremely difficult for me to provide for myself and my daughters. I am currently receiving physical therapy occupational therapy and I have a home visiting nurse as well as a home health care aide to help me perform just daily basic domestic duties. My 16 year-old has learned to cook dinner and take care of household duties. I have been in non-stop pain which causes me to use painkillers with usually puts me to sleep. Furthermore, my 22 year-old daughter has been put in an emergency respite because of the surgery I had to have. To make matters worse, I am currently behind in my rent. Any donations received will be used for food, rent, utilities and any additional medical equipment I may require until I'm able to get well and able to obtain a steady income. I have very little support income. Any support you can lend me in helping my battle against this cancer is truly appreciated by my daughters and me.
Thank You!
Tembi
Rocco @ Block Chiropractors 
Organizer
#1 fundraising platform

More people start fundraisers on GoFundMe than on any other platform. Learn more

GoFundMe Guarantee

In the rare case something isn't right, we will work with you to determine if misuse occurred. Learn more

Expert advice, 24/7

Contact us with your questions and we'll answer, day or night. Learn more