Telepoem Booth: Community Pride
Dear Ones,
The Telepoem Booth is nice and snug in its new spot at Old Town Shops, 120 N. Leroux in Flagstaff. Public support has raised this project to a new level of enagement! 
We are getting ready to initiate the 2nd phase of recording, with a forthcoming Call for Submissions and outreach to schools and underrepresented voices. 
As soon as we reach our underwriting goals we will spread the news about the new Call for Submissions. Stay tuned on our website, TelepoemBooth.com and on Facebook at facebook.com/TelepoemBooth for details!
Write on!
Elizabeth
OVERVIEW: The Telepoem Booth opened on March 25, 2016 in Flagstaff to a packed crowd on S. Beaver St. Almost 220 poems are available for the public to look up in the Telepoem Book and to dial on the rotary phone. Phase one was funded by the City of Flagstaff Beautification In Action grant and other art grants, community sponsorship, along with significant personal resources. To activate Phase Two, I'm reaching out to the network. Please help fund this community art project that brings free poetry (and a vintage telephone booth) to the public!


Read about the opening here!
Telepoet Shawnte Orion and I talk about the Telepoem Booth on NPR station KJZZ.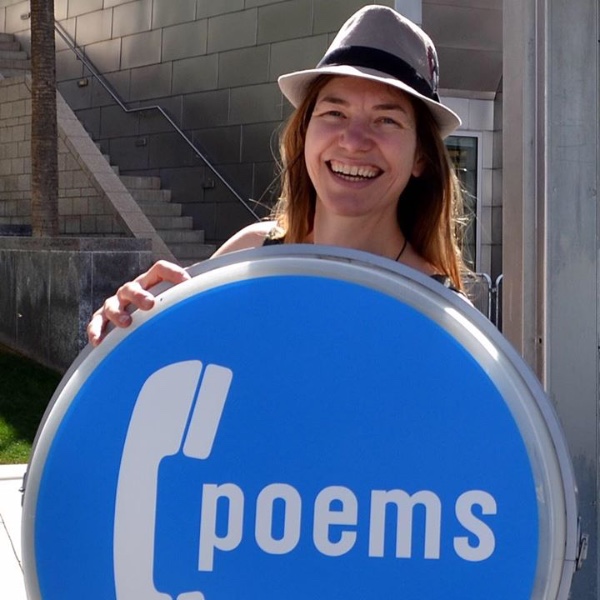 Organizer