Team Nichols AGS: Care About Rare
Those of you who know the Nichols Family, Rob, Brittany, and their children, know that their youngest child, Everett, has not had the easiest start to his young life.
At 18 months old, Everett Nichols was diagnosed with an extremely rare autosomal recessive gene disorder called Leukodystrophy, specifically Aicardi-Goutieres Syndrome Type 2. This diagnosis has come after a 10-month long search for answers that included multiple trips to some of the nation's best hospitals for children, Peyton Manning in Indianapolis, Cincinnati Children's Hospital and the Children's Hospital of Philadelphia.
The specific variation of AGS that Everett carries is an extremely rare subtype. Recently discovered, in 2006 and therefore, a lot less is known about it. The Children's Hospital of Philadelphia, and the foremost experts who practice there, will provide the Nichols Family with their best hope for Everett, as they are conducting a clinical trial on a potentially life-saving and disability-progression reducing treatment.
As you can imagine, the frequent travel to Philadelphia, lasting upwards of 7-10 days, including airfare, meals and lodging for Rob and Brit, time away from their girls and work, will take a huge financial and emotional toll on them all.
While insurance will cover some of the costs of the medication and treatment, it won't cover everything. Rob and Brit are committed to do everything they can to cut costs, including staying on at the Ronald McDonald house whenever possible. However, due to procedures at Ronald McDonald house, they are unable to book a room in advance of arrival in Philadelphia. Their most recent trip there found the house booked and left them scrambling for a hotel room at the last minute.
Even beyond the clinical trial, there will be ongoing costs involved with trips to see a Neurologist in Chicago, trip to Indianapolis for care by their geneticist, and a supportive wheelchair for Everett, just to name a few.
Our intention is to lessen the financial burden on Rob and Brit and come alongside them in prayer and support, so they can focus on providing their son, Everett, with his best possible chance to grow to be the bright, happy, bubbly and mischievous boy he was meant to be!
Please consider donating to this worthy cause.  Any donation, will be deeply appreciated. In the unlikely event that more funds than necessary are collected, the Nichols family would like to pay it forward by donating the excess donations to charities that support AGS, Leukodystrophy Research and families impacted by rare genetic disorders.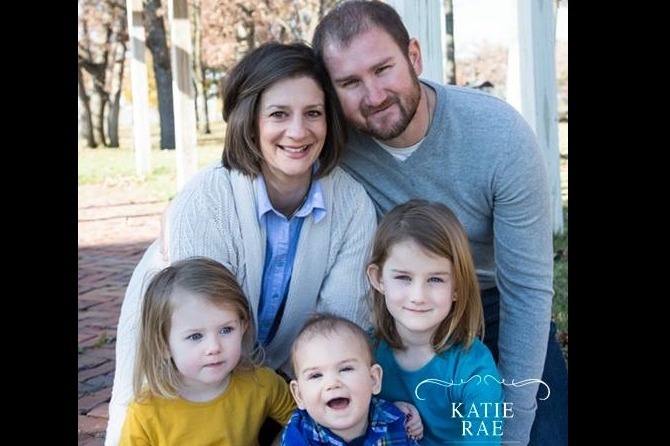 Please send your notes of encouragement and love directly to Rob and Brit by posting in the comments section or sending an email to 
[email redacted].
Any financial or fundraising questions may be directed towards Valerie Weis as she manages this campaign. You may reach Valerie by email at
[email redacted]
.
Thank you!
#CareForRare 
#TeamNicholsAGS

Organizer and beneficiary