The Battle with Metastatic Cancer
COVID 19 Resources
For up to date and accurate information about COVID safety, visit the CDC or WHO websites.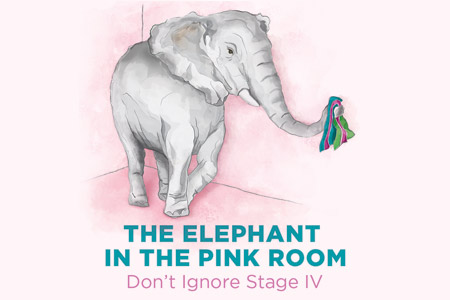 ~ Tammy's Story~
 Please help a business woman having to battle breast cancer for a second time.Tammy Powers was misdiagnosed for over 8 months before being given the grave news that her cancer had returned and was throughout her entire liver by that point. Now stage 4, metastatic breast cancer in her liver, Tammy is terminally ill and given only 12 months to live. She is receiving chemotherapy, along with many other treatments done weekly at the City of Hope in Duarte, Ca, just to be able to keep any quality of life that she has left. Tammy and her husband, Chris have had 32 loving years together and have solely owned/ operated, Powers Precision Welding (a welding and fabrication company) since 1991.
With her becoming terminally ill and her businesses suffering, Tammy's family is drowning in debt. Tammy & Chris are not giving up and they are still trying to work everyday that they can. She is an active role model that gives back to her community, this cancer is taking everything good from her and causing her to struggle to maintain what she has worked so hard for.
      We would like to Thank everyone who participated and helped us reach towards our goals for the fundraiser that took place April, 25th 2015 at the Crestline, San Moritz Lodge. Country Star Brent Payne and his rocking band came and played the roof off the building! There was lots of other Entertainment as well! Great Food! Lots of Vendors! Unfortunately, we were washed out by the rain and not many were able to come due to the weather, so we made the best of it. We still have many auction items that weren't bid on. It was a shock, but we aren't giving up! We would like to have another event if we can find a location. We are still pushing forward with our goals of helping Tammy and Creating a Non-Profit that will help many who are battling this same horrible disease.
        A new Cancer vaccination at the Washington University School of Medicine in St. Louis has developed a shot that causes the body's immune system to home in on a protein called mammaglobin-A - found almost exclusively in breast tissue. This vaccination is in the beginning stages of clinical trials, but is showing great progress! Tammy has been offered a spot in this trial. This is great news! and may extend her life if the vaccination is successful and will be revolutionary for many other women for the future. However, this clinical trial is going to take 6 months, and there will be expenses that are not covered by insurance. Like: travel, housing etc.
        We need your help. Not only will all funds that are received going to go towards getting Tammy to the Washington University School of Medicine but we still have a goal of creating a Non-profit organization that addresses all of these problems for others facing the same destructive force. Cancer is an ongoing battle, please help support Tammy's fight. Thank you for considering donating & God Bless.

Organizer