Talia's Mitzvah Project for TBCF
My Inspriation

My best friend Isa Mireles, a cancer survivor, is my inspiration to support Teddy Bear Cancer Foundation.  The picture above is Isa (on the right) with me last week.
My Mitzvah Project
My name is Talia Gerstenfeld and I am doing a community service project as a part of becoming a Bat Mitzvah. I want to raise money specifically for the Teddy Bear Cancer wishlist. The wishlist is a list of items that will be donated to families with children who have cancer. Items on the list vary from daily needs such as diapers, grocery gift cards and school supplies to entertainment like face paint, stamps and DVDs. My goal is to raise $2500 by the end of this summer.
Why Teddy Bear Cancer Foundation?
The reason I chose to support Teddy Bear Cancer Foundation (TBCF) is because I have a special connection with the organization. My best friend Isa Mireles, who I have known my entire life, was diagnosed with leukemia when she was two. TBCF helped her family when they had to constantly be at the hospital for treatments. Not only did they help pay for the expenses but they brought fun activities for Isa to keep her happy.
I am so grateful for this amazing organization. Isa is now cancer free and she is a fun, loving and giving person and an amazing friend.  The Mireles family are just like family to me and they are a very special part of my life.
BFFs
Here we are as young girls at our lemonade stand when Isa was still in treatment.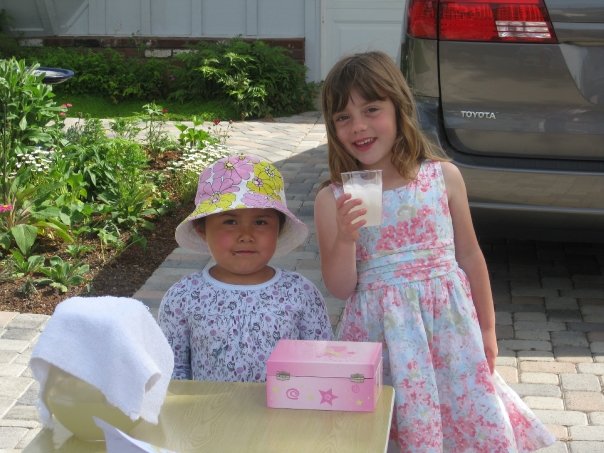 And here we are a few years later ready to go to a party.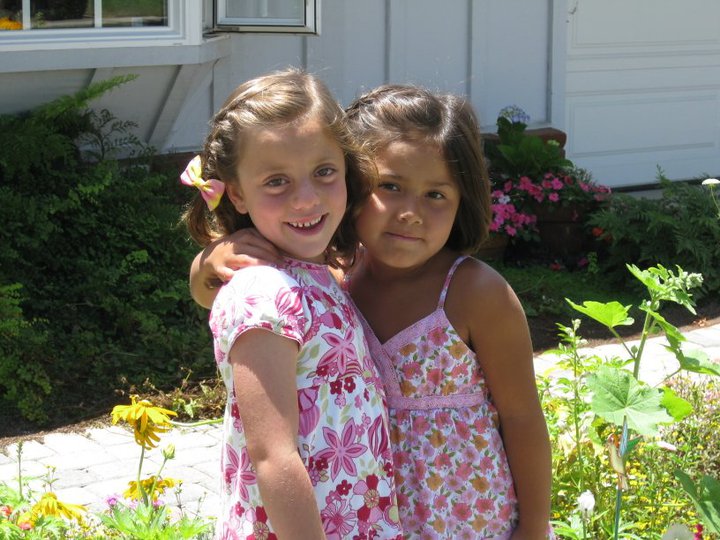 My Goal
To reach my goal of $2500, I will be donating $250 of my own money and my parents will match my amount. My hope is that many others will also match my gift. Of course, any size donation is greatly appreciated and even a small amount can still make a big difference to a family with a child battling cancer.
For example:
$10 can provide several coloring books & crayons
$15 can provide 5 notebooks & pencil packs for school
$25 can provide about 5 dozen diapers
$100 can provide 3 tanks of gas
$150 can pay for a month's electricity bill
Gratitude
I am so thankful for your donations to support this amazing organization that gives these families what they need during these hard times. I know that the help and encouragment they provided for Isa and her family had a huge impact on their lives. The Mireles family consistantly give back to TBCF and were the organization's recent receipients of the "Pay It Forward" award. I love them so much!
TBCF
To learn more about Teddy Bear Cancer Foundation, click
here
 and watch the informational video below. Isa and her mom Jessica are featured about 2:30 minutes into the clip.

Organizer
TEDDY BEAR CANCER FOUNDATION
Registered nonprofit
Donations are typically 100% tax deductible in the US.