HABESHA and KASI...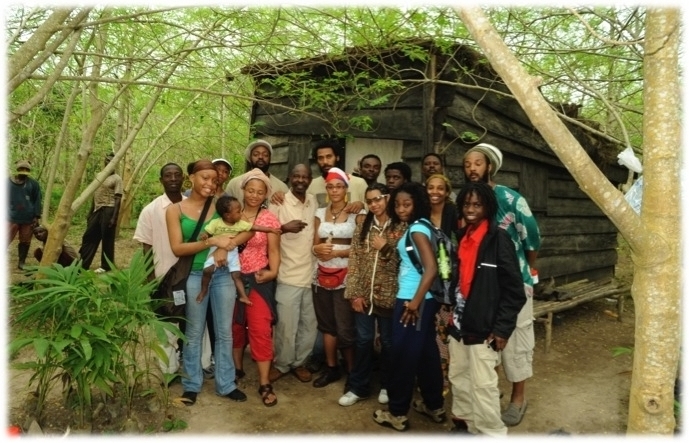 HABESHA, Inc. was established in 2004 as an organization that cultivates leadership in youth through practical experiences in cultural education, sustainable agriculture, entrepreneurship, holistic health, and technology. Over the past 12 years HABESHA has remained true to our mission with our programs Sustainable Seeds, HABESHA Works, and Black To Our Roots.
The Black To Our Roots program was established as a year-round youth leadership and rites of passage program to promote African cultural values. This initiative provides youth with the tools to become active participants in the development of their local community and global African communities. The program culminates with a 4-week travel study to Ethiopia and Ghana. Over the past ten years HABESHA is proud to say that we have assisted
over 100
youth and adults on their journey to Africa, a journey back to their roots.
It is on these journeys that the idea for the
Kweku Andoh Sustainability Institute (KASI)
 was birthed.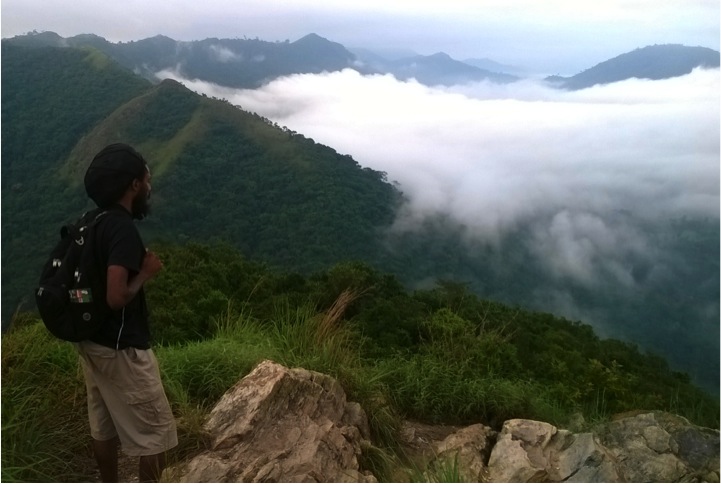 One of the main destinations on our journey to Africa is a village in the heart of the Volta Region of Ghana called Liati Wote. Nestled 3 hours east of Ghana's capital, Accra, Liati Wote is a hidden paradise. It sits at the foot of Afajato, Ghana's tallest mountain and home to the Tagbo Waterfalls. 
During a visit in 2014, the village leadership encouraged HABESHA to deepen our connection to the region and guided us to establish a hub in Africa for exchange of knowledge for Africans and the Diaspora. After months of planning and organizing we decided it was time to build in Africa and expand the mission of HABESHA for ourselves and our people. We decided to name this project the Kweku Andoh Sustainability Institute (KASI).  
KASI is named in honor of world-renowned Ghanaian ethno-botanist
Dr. A. Kweku Andoh
. Dr. Andoh was dedicated dedicated to research in ethno-botany and traditional medicine and he was dedicated to Ghana. 
KASI will follow the legacy of Dr. Andoh and provide a sacred space for researching the ancient traditions of sustainable housing, holistic healing, and organic agriculture. In the footsteps of Dr. Andoh we are committed to our people, Ghana and sustanability through natural resources. 
In order to make KASI a reality for the community and the people we are raising $250,000. Through various fundraising efforts HABESHA is committed to doing our part to build KASI in Africa, but we can't do it alone. 
EVERY DOLLAR COUNTS. 


For every dollar we receive from this campaign KASI is being built as we speak. We have already broke ground on land and have started to build out our satelitte site for KASI. As we move toward our ground-breaking ceremony in July 2016 we are excited to share updates with you along the way and with your help we know that the Kweku Andoh Sustainability Institute will be a success. 
... 
About KASI
Shaping the future of Africans though learning and sharing indigenous knowledge and information systems via housing developments, renewable energy, water conservation and traditional medicine/healing. 
The Elements of KASI
Community Building
Create a cultural hub for learning, healing and enjoyment. Daily activities such as music, drumming, games, fire circles, and communal meals will cultivate shared experiences where both the village and visitors can come together around productive, healthy relationships. 
Education
At KASI, we will develop an interdisciplinary curriculum Classes and workshops will be taught by experts, community members and visitors alike. Communal spaces will make it possible for people to share skills, hold discussions, and study independently. The facilities at KASI will also provide internship and study abroad
opportunities to students from Africa and the diaspora.

Sustainability
An essential component of KASI's development is the practice of sustainable building techniques. The site will include both residential and guest housing intentionally designed to foster community interactions. Energy provision will be a priority for overall village operations. The site will feature renewable energy alternatives such as solar power and sustainable water management techniques will be utilized, including traditional practices of fetching water, the digging of a well and rainwater harvesting.