On Sunday, August 12th, 2018 our lives changed forever when Shawna was struck and severely injured by a motor vehicle.
Shawna was taken by ambulance from the scene to St. Joseph's hospital and immediately underwent surgery to repair her badly broken right leg. She suffered a compound fracture to her tibia and fibula which required a rod to be inserted from her knee to the ankle. She may also potentially require a bone graft in the future as a portion of her tibia punctured the skin and was non-recoverable by the time surgery was performed.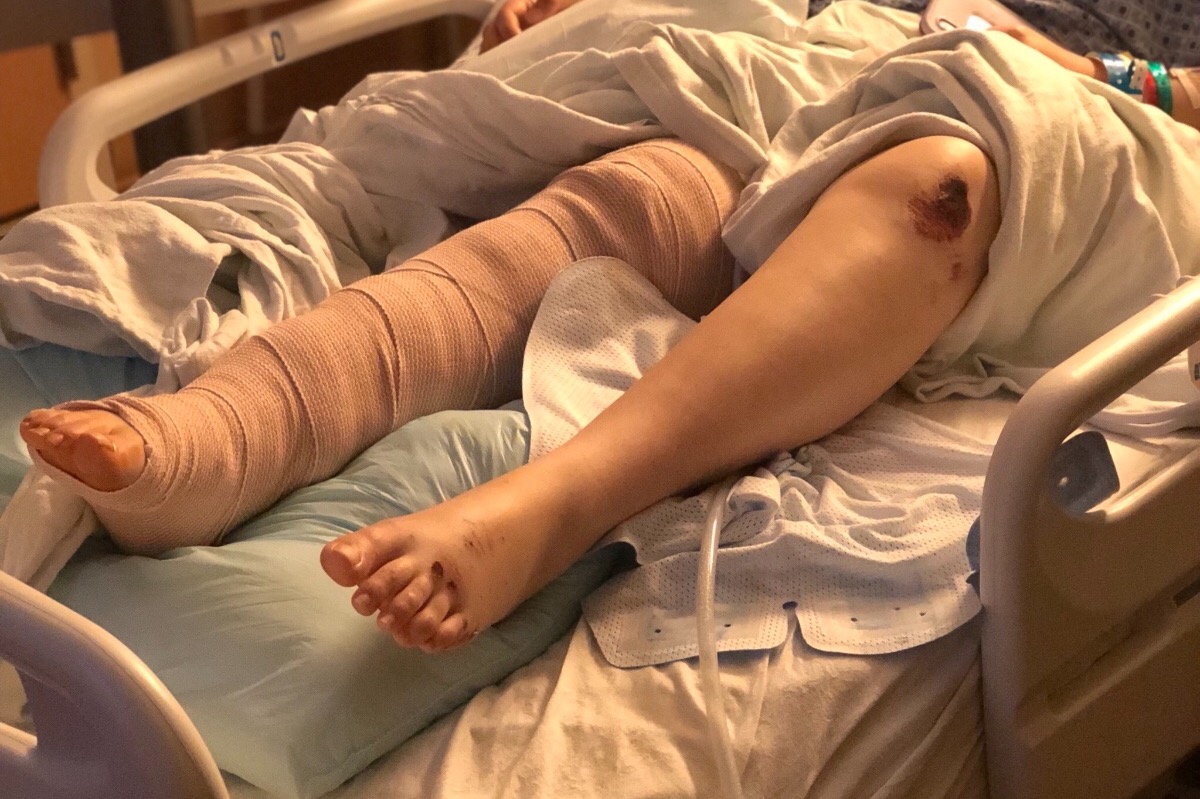 Shawna spent 3 days in the Intensive Care Unit following her leg surgery. On Wednesday she underwent another surgery; this time to repair a fracture in her right humerus (upper arm). This procedure also required a plate to be inserted in order to help heal her injuries. 
Shawna still needs to see an oral surgeon to fix her teeth which suffered pretty sever damage in the accident as well. This expense will have to be paid for 100% out of pocket by Shawna and myself. This was one of the biggest reasons that we decided to start this GoFundMe effort. 
She also suffered road rash and bruises over a large portion of her body.  
These procedures are only the beginning of the road for Shawna. She will require extensive physical therapy and continued treatment once she leaves the hospital. Her rehabilitation and recovery will also leave her unable to work for the next 6 months. 
We are humbly asking for any generosity to help Shawna receive treatment from an oral surgeon in order to repair the damage done to her teeth in the accident. These funds will also help to mitigate the cost of the medical bills accumulated from her surgeries and hospital stay. Every cent will be greatly appreciated. We thank you for your contribution to help Shawna get fully treated, healed, and recovered.
Shawna and I cannot thank you enough for simply taking the time to read this message and for any help you may be able to give. 
Please direct any questions to:
[email redacted]

Organizer