Support MSN's Dream to Fruition.
Dear Reader,
My name is Marie-Solange Ndeley and I would appreciate your support in making my dreams come true. I am a 29-year-old, Black Queer Womxn and a Multi-disciplinary Artist & Creative based in London, UK. I have been doing my best to live, survive and thrive but over the past few years life for me has taken several unexpected and drastic turns, causing severe life difficulties and changes which has brought detriment to my health and wellbeing.
I never thought I will be here baring my true self on a platform like this asking for your support at this difficult time but I am currently seeking to bring my dreams to life and would greatly appreciate your help in making these dreams come true.
It all began some two years ago. In 2018, amid completing my final year at University; I suddenly lost my Grandmother who died in April 2018. My Grandmother and I were close. She was a strong pillar of love, empowerment and support in my life.  With her sudden death, I became severely depressed for several weeks. I found some light of strength and encouragement through remembering my Grandmothers' words of wisdom and love to press on. The empowerment, love and support from my Grandmother and Mother provided me the zeal to complete and finalise my University studies. By God's grace I finished my University studies in 2018 with a 1st Class Honours in BA Film Practice.
I was so chuffed that my Mother, who is my best friend got to see me walk the graduation line and receive my 1st class honour degree on 18th July 2018. For after that victory, I was not prepared for the next road life would take me on. 
A year later, on 11th July 2019 after 8 years of battling Advanced Stage 4 Cancer, my dear Mother and Best friend suddenly passed away; just a few days before her 68th Birthday. My Mother and I were very close as I considered her my confidant and partner in crime. She was a warrior who kept a smile on her face throughout her fighting Cancer without any Chemo or Radio Therapy treatment.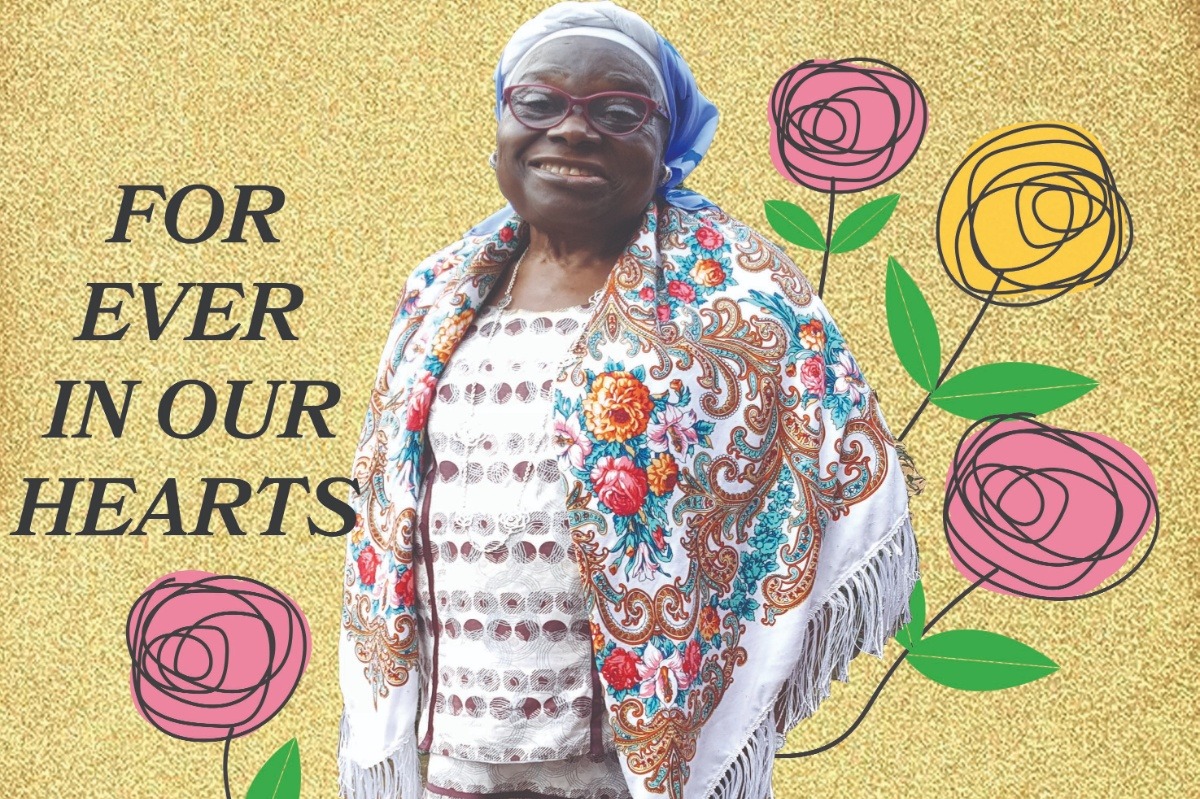 Initially when she was diagnosed in February 2011, My Mother was given only 3 months to live without any Chemo Treatment and told that the only way of extending her life span to 6 months was if she received Cancer treatment.  Doctors continued to ensure my mother she wouldn't live past 6 months given the severity of the Cancer spreading throughout her whole body and yet she survived, thrived.  My Mother who was already ongoing several ailments, refused and became more determined, resilient and continued to fight on ignoring the negative responses from Doctors around her and lived on 8 years longer.
I believe she was purposely fighting on, waiting for me to reach a level she felt satisfied to leave, but I wasn't ready. I thought she was getting better as some days we'll go on endless activities together and other days she won't be able to move a muscle. I was my Mother's carer for over 10 years, some days having to physically take care of her, and I did with LOVE and JOY always, taking care of my best friend and Mother. My Mother was my cheerleader and champion, she believed in me more than I believed in myself.  She was determined on living her last days, months, years with love, laughter and joy only. I call her a peaceful warrior because not many people knew she was suffering with so much ailments as she never fussed and always kept smiling all the way till the very end.
(Day of My Mother's Funeral) 
Her sudden death caused an eruption of mixed emotions in me, not understanding why and thinking what will I do next? Even with all, I have managed to push and press on to get by as much as I can but now things are proving more and more difficult. Having big losses back to back has been the hardest and most painful thing I have ever had to deal with. The stress and depression have caused so much detriment to my physical and mental health over the past few years. In 2020, due to my anxiety and depression I became extremely hypertensive earlier this year and was diagnosed with High Blood Pressure and warned it's very critical at my age and need to find ways to living a healthier, happier life instilled with relaxation. At this point in life, I am hoping for a much happier, healthier and relaxed life. 
(One of our many cool pics together Mom and I) 
I am currently now in the hardest hardship I've ever been in my life. I have great ideas and businesses I want to flourish to set my career and help people in my community. I have a mortgage and debts I've acquired by being my Mother's executive which need to be paid off in avoiding any debt stresses. I want to obtain suited bereavement counselling, renovate the House to safer and more habitable state, improve my physical, mental and emotional wellbeing and register a few creative ideas aimed at bettering my career and helping my community.
Your immense support will aid me greatly in making these dreams come true. Through this fundraiser, I will be able to commence as soon as possible, in bringing these dreams to reality and fruition.  
Thank you so much for your understanding, support and love.  
Peace!
From:
Marie-Solange Ndeley

Organizer
Marie-Solange Ndeley 
Organizer
London, Greater London, United Kingdom
#1 fundraising platform

More people start fundraisers on GoFundMe than on any other platform. Learn more

GoFundMe Guarantee

In the rare case something isn't right, we will work with you to determine if misuse occurred. Learn more

Expert advice, 24/7

Contact us with your questions and we'll answer, day or night. Learn more