Suck It Cancer, I'm Living!
THANK YOU. 

I have been on such a Rollercoaster the last few months, so many ups and downs. Through it all, my faith has remained steadfast.  Days when I can't go on and days that are amazingly happy
 are both needed because it is just by the Grace of God that I get through both. I'm so thankful for family, friends,  and the love and kindness of those of you I've never met. I am SO CLOSE.  When I raise the rest of the funds that means one thing: I get to LIVE.  And not just exist, I mean LIVE...adventures, fun, meeting my grandson in June, racing,  vacations with my kids, TIME with my family and friends. I had almost given up hope of a cure, but I refused to, no matter how much my dark twisty mind tried to force me to. The labs I got back in January were so promising using the experimental treatments that the only word the doctor could use was "MIRACULOUS". Then...my bank account was empty and I was unable to pay for my medications. No insurance to cover prescriptions, no money to buy treatments, no way to pay for my miracle cure. So I started to sell furniture. And clothes. And HEELS. Yes, my beloved shoes. I can always buy more shoes someday, I cannot however buy another life. So just know that I am doing everything I possibly can to beat this. 

Judgemental people please keep moving. I have no desire to justify my treatments to you, or how I am saving my life with a treatment you may not agree with. I'm praying for you, because I want you to be happier than you are now. Obviously you have been through a lot and are very sad inside because you need to make others sad too. I'm sorry for you, and I pray that you find happiness. I have been through chemo, radiation (still have those awesome tattoos forever to remind me what I've survived), and every drug that was supposed to work and didn't. Cancer sucks, and to judge someone with it is not nice. So be nicer. 

Thank you again for your prayers, well wishes, and awesomeness. I can't wait to go dancing, ziplining, cruising, and any other "ing" I can think of. I love you all, and when I am no longer a hermit, look out...the world is MINE :)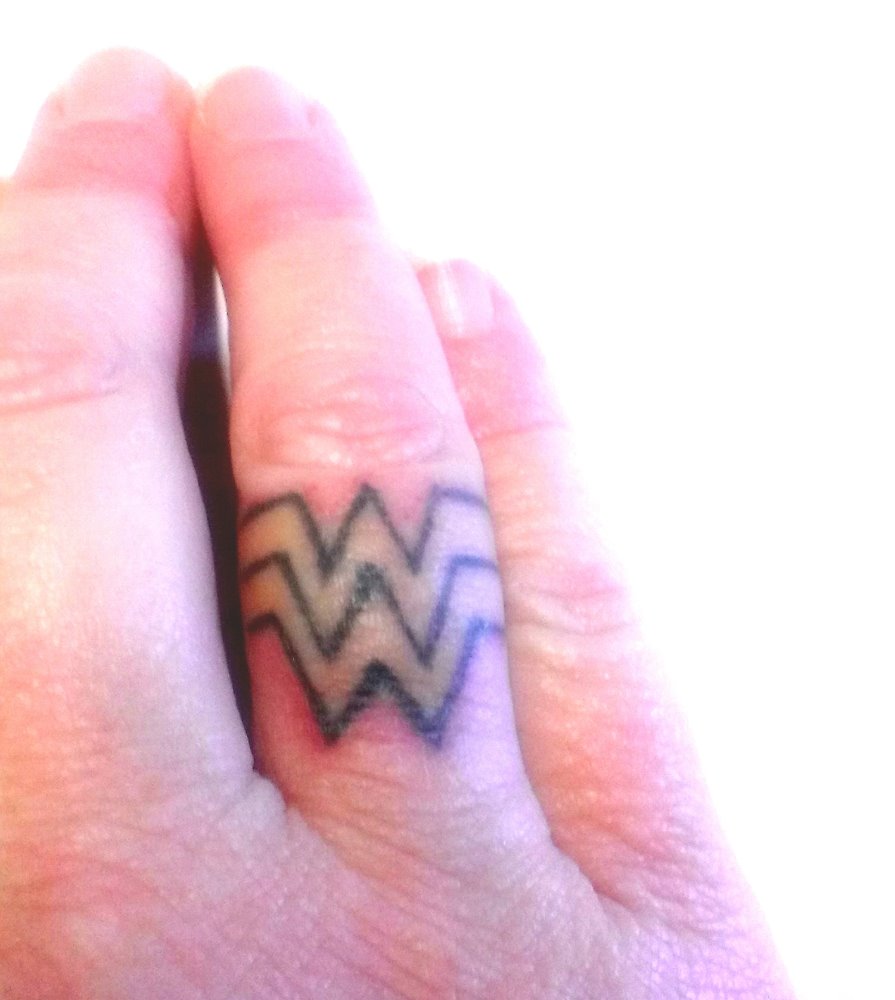 This is my Wonder Woman tattoo.  I look at it every day, as a reminder of how far I have made it and also as a focal point to distract myself when the pain/illness gets to be too much.   I feel like I am losing the battle at times, and other times I feel like I am kicking butt.  HOWEVER, recently I have had people tell me not to be negative, not to say I feel bad, not to "act sick"-to try to stand tall and be beautiful.  WELL.......that is easier said than done sometimes.  I attend the occasional support group, am on the blogs all the time, and talk to other survivors so I know that I am not the only one who feels the pressure to not "act sick".  No matter what illness you have, no matter how much time the doctors give you, no matter whether you use a cane/walker/wheelchair and your illness is obvious or it is inside and you "look fine" on the outside, you have the right to BE SICK. To be not ok that day. To be pissed off that you are being robbed of time/energy/life.  Your right is to be YOU, illness and all. 
Sometimes I dont want to smile.  Or laugh. Or get out of bed.  Or go on. But I do, most days (100% track record so far on the going on part!). I do it for my loved ones, and because I need (and love) to work, to pay my bills along with the occasional fun moment outside of that. There are times though, that I dont want you to beg me to cheer up, just let me cry all day and get it out.  I dont want to hear all about your awesome night out that I wasnt invited to because I cant walk and you didnt want to upset me by asking. Ask anyway! At least then I know I am thought of instead of forgotten about.  Do not ask me if I am going to get cured soon.  I wish it would happen today but I do not know.  And PLEASE do not ask how much time I have left...I am trying hard not to think about it. Even though that is really ALL I think about. 
 Questions from others:
 "Why do you still have hair if you have terminal cancer?"  Because I lost it when I had cancer the first time and God loves me and let me keep it this time.  I would gladly trade my hair for a cure. Or no pain. Or for someone else to get cured.  
"Why dont you go on TV and plead for help? It works for other people!"   Because I do not want to.  I already feel like a freak show, I do not want to be on tv asking for more attention.
"What are you doing with all of that money?" Legit question, and that one I am not ever upset at.  I use the money solely on medicine and now travel if I get to do trial. Thank you to all who have donated because you truly are saving my life.

I have never been good at receiving, been a lifelong giver and I like it much better!  It is so hard for me to ask for help, and this has been quite a lesson for me but a good lesson.  I know the joy of giving and I am happy to receive if you get to feel in your heart the wonderful warm fuzzy feeling that I get when I help someone.  Thanks for helping me not die, for showing me I was right to believe in my strong faith in humanity, and thank you ALL for spreading the word.  I hope that I can keep paying it forward and help other terminally ill butt kickers.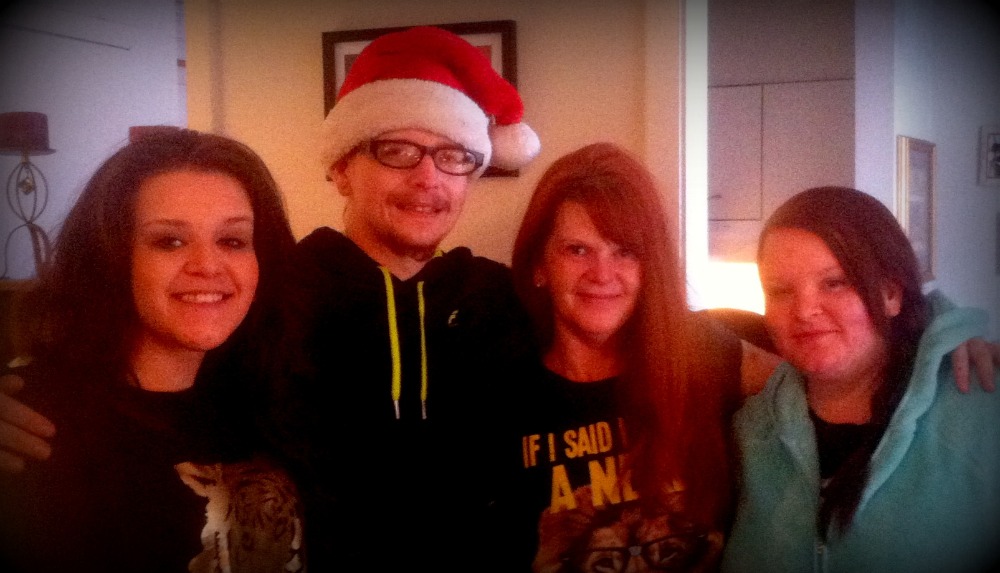 The amazing, loving, kind, smart, incredible human beings that I gave birth to: Shelby, Cody and Brittany.  I am proud every single day to be the mother to these 3.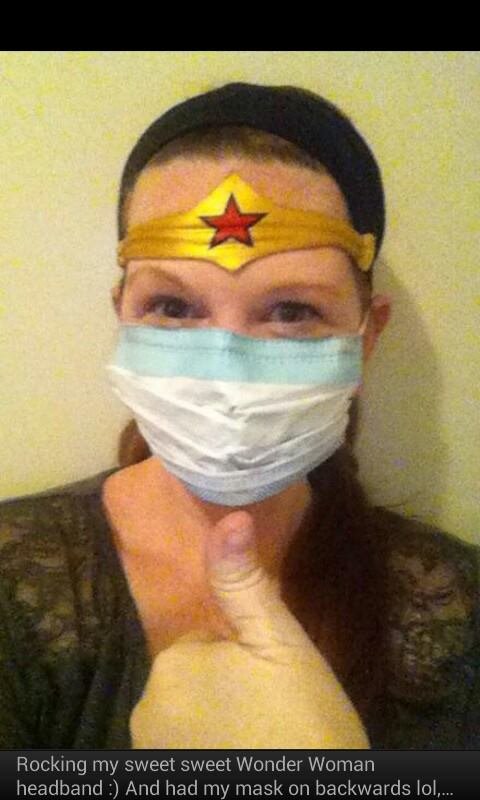 Thank you from the bottom of my heart for taking time out to read this, and thank you for donating!!! 

I wish you all nothing but happiness, success, and a fun happy life :)

-Jennifer








Organizer
#1 fundraising platform

More people start fundraisers on GoFundMe than on any other platform. Learn more

GoFundMe Guarantee

In the rare case something isn't right, we will work with you to determine if misuse occurred. Learn more

Expert advice

Contact us with your questions and we'll answer, day or night. Learn more