Help Steph Beat Spinal Cord Cancer!
Stephine Nwaneri, a 24 year old graduate of the University of Missouri working as a medical professional was preparing to apply to Physician Assistant school when she began to feel changes in her body. She developed weakness in her left eye leading to double vision, and slight weakness on her right side causing her to limp and limiting her use of her right hand.  Worried, she consulted with her physician and was scheduled for an MRI of her brain. On October 16th 2014, Stephine was diagnosed with a brain tumor on a very delicate portion of her brain called the brainstem.
As the brainstem controls many vital functions necessary for life like swallowing, breathing, and heart rate, Stephine was told surgery to remove brainstem tumors are often not preformed as they are very risky and could potentially leave an individual in a vegetative state. However, after consulting with a neurosurgeon Stephine and her family decided to go along with an attempt at surgery to remove the tumor. They felt that surgery in fact provided Stephine her best chance at living a healthy life again.
On October 23rd, 2014 Stephine went under the knife, and after 10 hours in the OR. Her surgeon proclaimed that they had successfrully removed most of the tumor. After surgery, Stephine unable to breath on her own was left with a breathing tube. 5 days later and 3 failed attempts at removing the breathing tube, Stephine's doctors decided to perform another procedure on her called a tracheostomy, where a hole is made in one's neck to better assist with breathing. And a week after surgery Stephine was finally given a diagnosis of Choroid Plexus Carcinoma, a very rare brain cancer.
On Thursday Nov 13th, 2014, Stephine was finally moved out of the ICU. In and out of the hospital Stephine completed speech, occupational, and physical therapy to help her regain her strength and function back, before completing chemotherapy and radiation.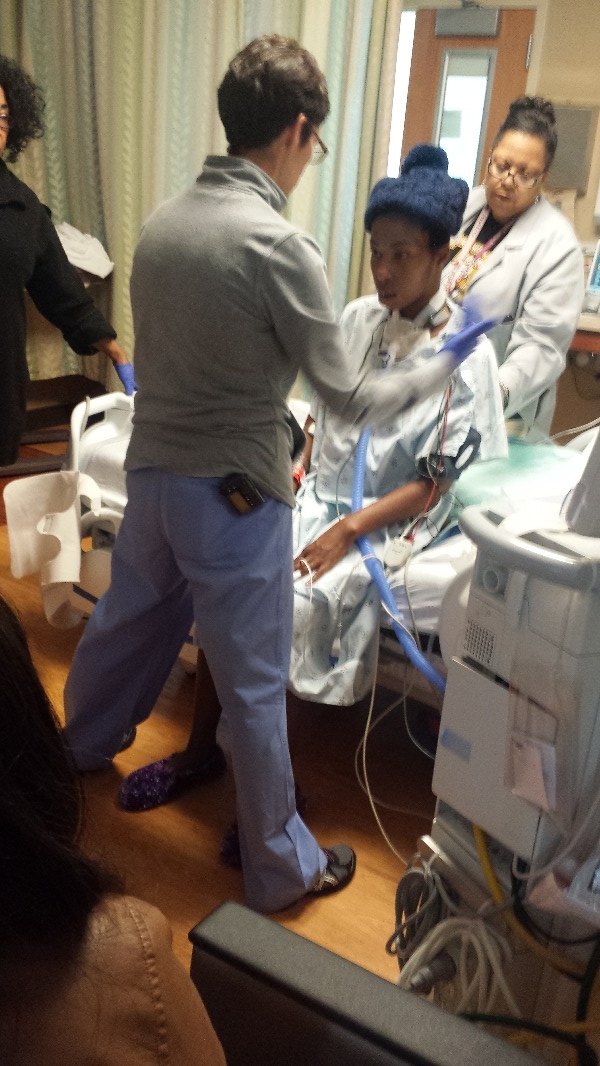 After months of intense therapy, chemo, and radiation, She was given yet again more devastating news. She was told she would never be able to have a baby due to the invasiveness and the location where the radiation therapy was administered.  She remained cancer free for 2 years.
Pregnancy
The unthinkable happened. On May 6, 2018,  she discovered she was pregnant. Something she was told two years prior could never happen. She was pregnant with my miracle baby. Throughout the pregnancy, She suffered from what she thought were usual pregnancy symptoms. She developed sharp back pains periodically radiating through her mid-upper back and faint muscle weakness in both lower extremities. As the pregnancy continued the pain and weakness progressively worsened.  She thought this was normal, as she had no clue what to expect from pregnancy.
 Post-Partum
 On November 28, 2018, Azaiaha Osinachi Irondi was born. In the Igbo language, Osinachi means "Gift from God." Her bouncing baby boy was God's doing.  Unfortunately, as her son continued to grow her  health continued to decline. The sharp back pain and muscle weakness still persisted. A lesson learned from her previous tumor diagnoses was to seek medical attention immediately when she noticed or had health concerns. She reached out to my medical providers at The University of Kansas Hospital. After receiving numerous test such as: blood work, EKG, chest X-Ray, spine X-Ray, CT Scan of the brain, and MRI of both the brain and neck She was left with no answers. As the days went by, She progressive became weaker and unable to support her own body weight. She could no longer walk on her own. She fell victim to using her assistive walking devices. This resulting in the inability to effectively care for her newborn and work.
 On March 16, 2019, a terrifying event occurred. In her words
"I heard my son crying and I could not move my body to embrace him. I was stricken deeply by sharp back pain and muscle leg weakness. Immediately I made the decision to go to the ER.  My mother came to my rescue and drove me to The University Of Kansas Hospital Emergency Department. There I consulted with a neurologist and he ordered a spine MRI. After a 45 minute MRI of my spine, a golf ball size tumor was detected pressing against my spinal cord directly at T4 and T5 thoracic vertebrates. The neurologist then expressed, due to the rapid growth rate of the mass immediate surgery is highly recommend. If no surgery is performed, I risked in becoming a paraplegic. On March 18, 2019, I underwent a four-hour surgery to remove the tumor."
Post Operation 
The surgery was a success. The neurosurgeon was able to remove the entire tumor from her spinal cord. During the surgery, tissue samples were removed to be tested by pathology for malignant cells. The neurosurgeon identified that the tumor was a meningioma. My neurosurgeon had also suggested there may have been a connection between the meningioma growth with the expression of estrogen hormones and pregnancy.
Recovery
 After spending two days in the ICU and three days on the Richard and Annette Bloch Surgical Oncology Neurosurgery Patient Care Unit at the The University of Kansas Hospital Cambridge Tower A she has been transferred to The University of Kansas Hospital Inpatient Acute Rehabilitation Unit. Currently, She is receiving intensive rehabilitation services such as physical and occupational therapy. Once again she is plagued with the tough task to relearn how to walk. At this time I strive to regain my strength by staying motivated, patient, and persistent.
Thank you for taking the time to read my story. Please help me overcome this devastating obstacle. I would appreciate any type of support in efforts to help me regain my strength. At this time I am experiencing financial hardships. Due to the nature of my job position (Per Diem. PRN) I was not eligible to receive paid time off during my maternity leave. Limited to only my husband's income it has become extremely difficult to efficiently support a newborn baby, pay medical bills, and pay rent. Any donations are greatly appreciated. Once again, thank you for your time, and feel free to contact me with any questions.
Kind Regards,
 Stephine
 Never stop fighting until you arrive at your destined place - that is, the unique you. Have an aim in life, continuously acquire knowledge, work hard, and have the perseverance to realize the great life". A. P. J. Abdul Kalam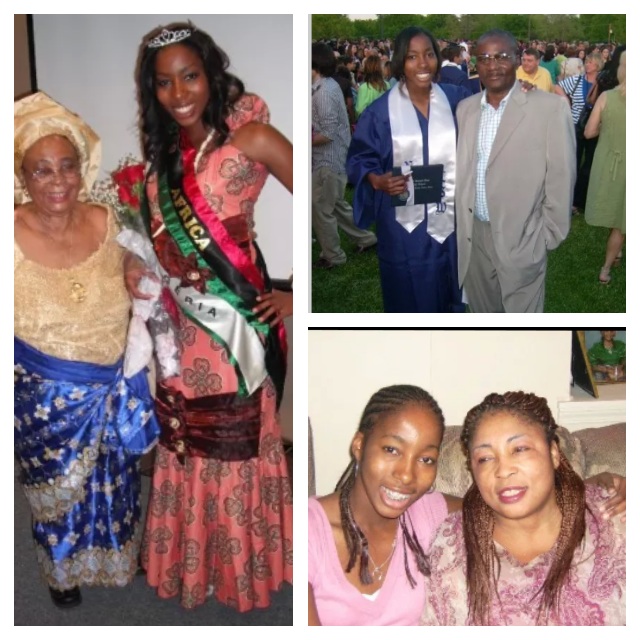 Fundraising team (2)
Blossom Chinyere Nwaneri 
Organizer
Raised $630 from 14 donations
Lee's Summit, MO
Stephine Irondi 
Team member
Raised $125 from 2 donations
#1 fundraising platform

More people start fundraisers on GoFundMe than on any other platform. Learn more

GoFundMe Guarantee

In the rare case something isn't right, we will work with you to determine if misuse occurred. Learn more

Expert advice

Contact us with your questions and we'll answer, day or night. Learn more