les Arts, la Jeunesse et un Patrimoine à préserver
ENGLISH AT THE END 
Depuis 31 ans, les Stentors servent la jeunesse et font la promotion d'un loisir hors norme: Le ''Drum Corps''! 
Autrefois présent dans de nombreuse municipalités, il ne reste aujourd'hui qu'un seul groupe de compétition au Canada: Les Stentors. 
Les défis sont nombreux et les besoins pour mener à terme notre mission sont énormes.  La société a bien changée et la ''mode'' n'est pas au financement des arts. Pourtant, nous avons de plus en plus l'impression d'offrir un service essentiel à la jeunesse et des outils pour leur permettre de s'épanouir, de rayonner et de réussir leur future vie d'adulte. 
Une saison chez nous permet à un jeune de se découvrir, de se dépasser, d'apprendre les valeurs du travail bien fait, la persévérance etc. , mais aussi de voyager, de prendre confiance en lui en se présentant en spectacle devant des milliers de spectateurs et de se faire des amis pour la vie. 
L'adrénaline, l'endurance, l'excitation, l'excellence, de bonheur, la découverte sont des rendez-vous quotidiens pour nos Stentors. 
La campagne 2018 a permis d'amasser près de 17 000$ qui ont servit à acquérir un mini-bus, une remorque-cuisine et d'ouvrir un nouveau chapitre pour les enfants âgés entre 8 et 12 ans (La Relève Musicale).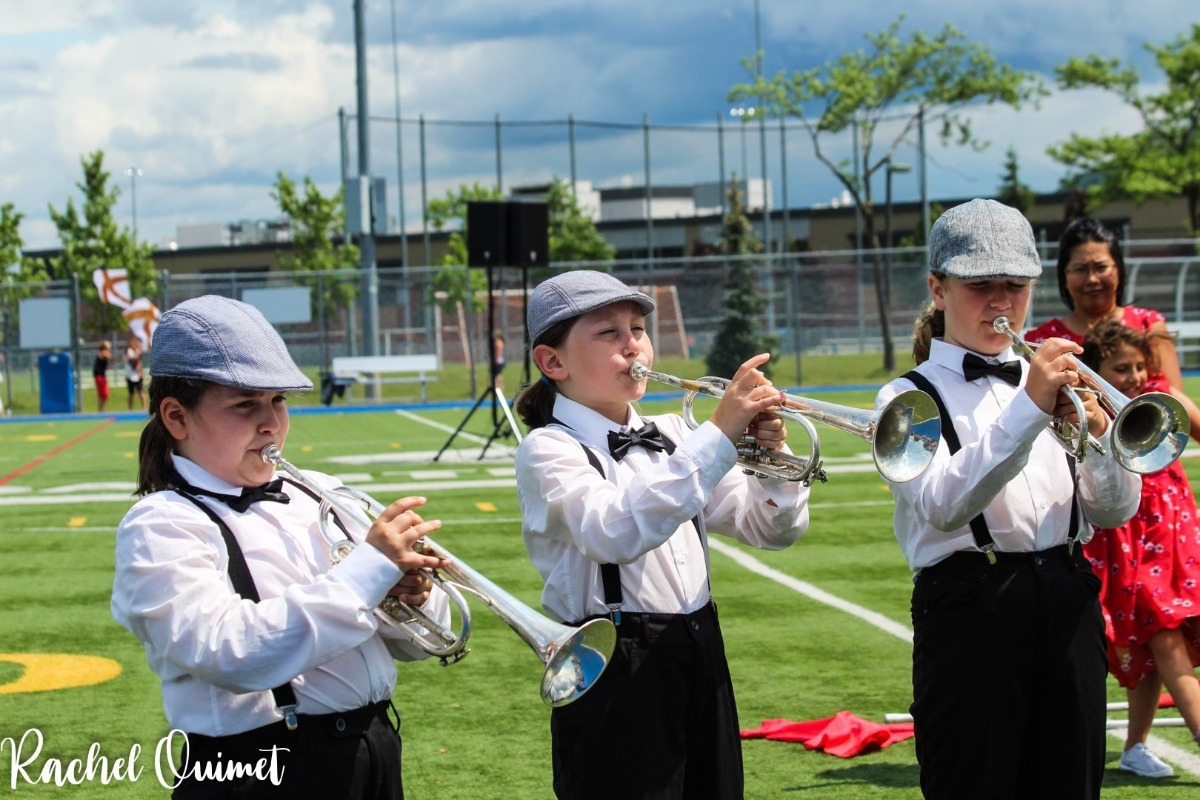 Avec un objectif de 20 000$, la campagne 2019 permettra de renouveler une partie de nos instruments (plusieurs ont l'âge des parents de nos membres), de poursuivre nos efforts pour doubler le nombre de jeunes que nous desservons et d'effectuer un premier paiement pour l'achat d'un autobus nolisé. 
Alors que la Relève poursuit ses répétitions hebdomadaire et ses représentations localement, les Stentors sont présentement au milieu de leur tournée nord américaine de 31 jours ou ils représentent fièrement Sherbrooke, le Québec et le Canada. 
Ne manquez pas nos 2 groupes en spectacle à l'occasion du retour des Stentors le 11 août prochain à 21h. 
Suivez-nous quotidiennement sur notre page Facebook ''Les Stentors de Sherbrooke'' mais surtout, n'hésitez pas à faire un don et permettre aux futures générations de vivre l'aventure d'une vie! 
Facebook - Stentors
ENGLISH: 
To our Canadian and American drum corps friends...  You helped us comeback on the field with last year donation. In 2019, let's give us the tools to double our membership by 2020. 
Fielding a drum corps in Canada is a challenge that require creativity, dedication, hardwork, sacrifice and... money!  Our staff and volunteers provide all of this and do not fear to go the extra mile for the corps.  But you can make a significant difference in how many kids we field by sending a contribution right away. 
When helping financially a small organisation, you know that every dollar count and is spent on essential basic needs. While the Stentors are financially sound and secure for the long term, the only way to expend is to add more to what we have at the moment.  You are key to our future success. Make a difference today and whenever you can, stop by to say  ''hello'' when you see us on tour! 
Follow us on facebook: Les Stentors de Sherbrook
Facebook - Stentors
Organizer
Gabriel Francoeur
Organizer
Sherbrooke, QC

LES STENTORS, CORPS DE CLAIRONS ET TAMBOURS INC.
Registered nonprofit
Donations are typically tax deductible in Canada.