Skye is a 1 year old girl who is suspected to have an extremely rare genetic disorder called Peters Plus Syndrome. She was born with corneal blindness, hearing loss, hydronephrosis, heart defects, spinal cord tethering, low muscle tone, developmental delays and other neuro abnormalities. 
In just one year
, with the help of her talented team of over 12 doctors, specialists and therapists, Skye has already overcome incredible obstacles! In May, she received her first hearing aids, and in June after receiving a corneal transplant, she saw her Mom and Dad for the first time! Since then, Skye's favorite thing to do is visit the National Aquarium in Baltimore, MD, and see the beautiful  glowing lights and colorful fish. Her goofy smile and bubbly laugh always lights up the room.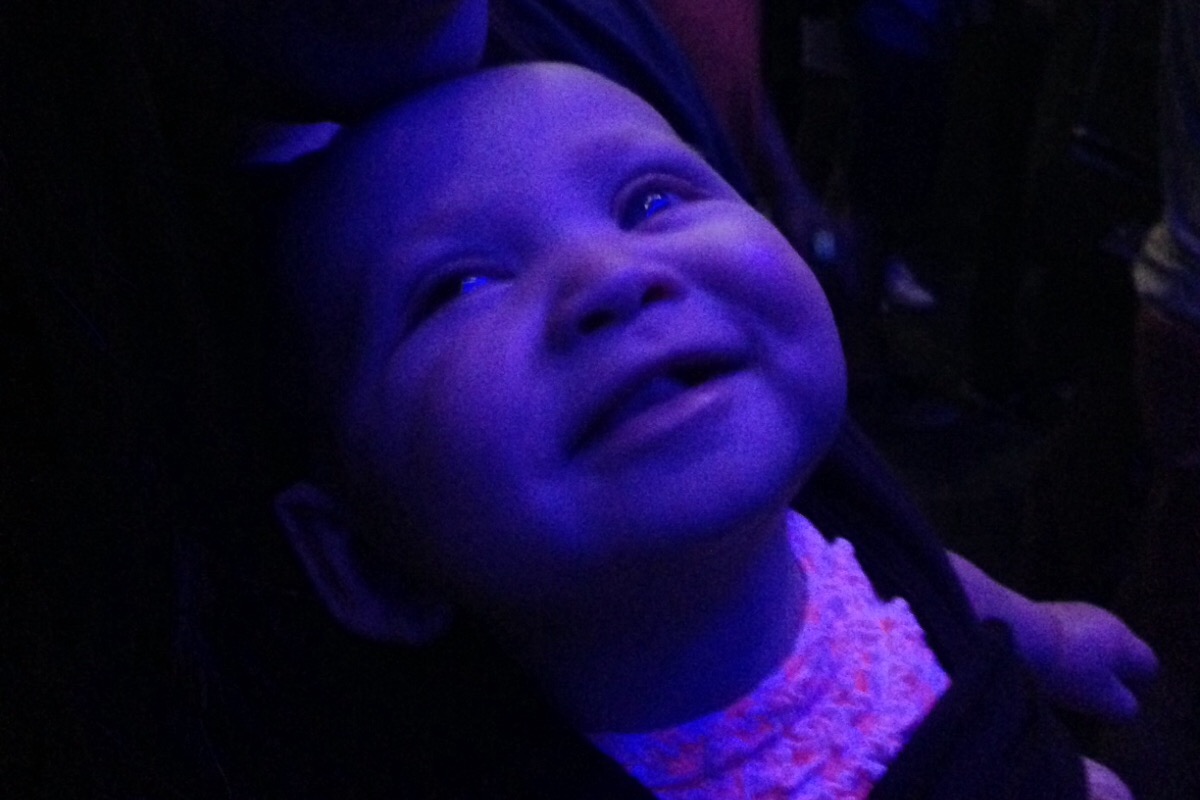 Pictured above is Skye smiling while visiting the National Aquarium
Due to Skye's unique condition, much of her treatments and testing are not completely covered by our health insurance, with some testing, like genomic sequencing, considered experimental. 
Skye has already had several eye procedures and MRIs, and we anticipate many more in the future. We also understand that she will continue to need specialized medical and developmental care. 
Pictured above are images of us before various procedures done at Johns Hopkins Hospital in Baltimore, MD. 
As hard as it is for us to ask others for help, we realize that
it is necessary 
.
Our goal is to raise $15,000 in order to offset out-of-pocket costs from 2017 and for future doctor bills, insurance copayments and travel costs.
Your donation will help Skye get the treatment and testing she needs, and it will put her on the path of being a more happy and healthy little girl. 
Pictured above is Skye smiling with a messy face full of carrots.
We thank you for your support, we thank you for sharing, and above all, we thank God for His blessings!
With Love, 
The Gibson Family
#skyesthelimitcampaign
Organizer
Jasmine Kay 
Organizer
Mount Clemens, MI