Healer is a pure Australian stumpy cattle dog, she is considered a Blue speckled Heeler due to her markings. 

She is all love.

Her doggie birthday is February 14!


A week after she was surrendered (on her first birthday), we met at the local animal shelter in South Carolina. I was grieving over losing my dog, Cashew and for months I visited the shelter, in hopes to connect with a new friend. 

After an extended visit and about to leave one of the women told me there was a particular dog she wanted me to meet. She brought out Healer (Misty at the time) right away her energy was sweet and loving...I knew.

I had to make a choice that day as a woman came out with her two granddaughters, pointed and said in her southern twang, "I want that one, she's purdy."

My heart jumped and luckily the woman working said I had first choice with a wink.



I took her home we snuggled and fell asleep all night on the couch.

Love at first sight?

Cupids arrow just a few days behind for this pup & girl?
I knew nothing about her breed she just looked unique and our connection felt right.
Her name, Healer... 

The day after I adopted her, I took her to receive shots and the person at sign in asked me her name. I had no idea! Blue? Heeler? Girl? Coy? Ahh!?
I took a moment and said "She's my Heeler."

"How do you spell that?" They asked.
I responded with "H-e-a-l-er."

She came into my life to heal-her.




My spirit was low and life was not so lovely. She has never failed to bring joy and adventure, always smiling, always willing. Our bond over the years has been more than I've ever experienced with any other animal or human.




We have traveled by foot and paw, backpacking to the tops of mountains and slugging through creeks for days on end.


She's my companion mountain biking making sure I always keep up to her speeds.





What we do best!!!




She has moved state to state with me, always ready for a long haul road-trip.




She is a natural at swimming and jumping and running after the b-a-l-l!!

Loves playing fetch!





Smiles for miles & miles & miles on the trails!

& miles & miles



Sometimes smarter than I sneaking my treats.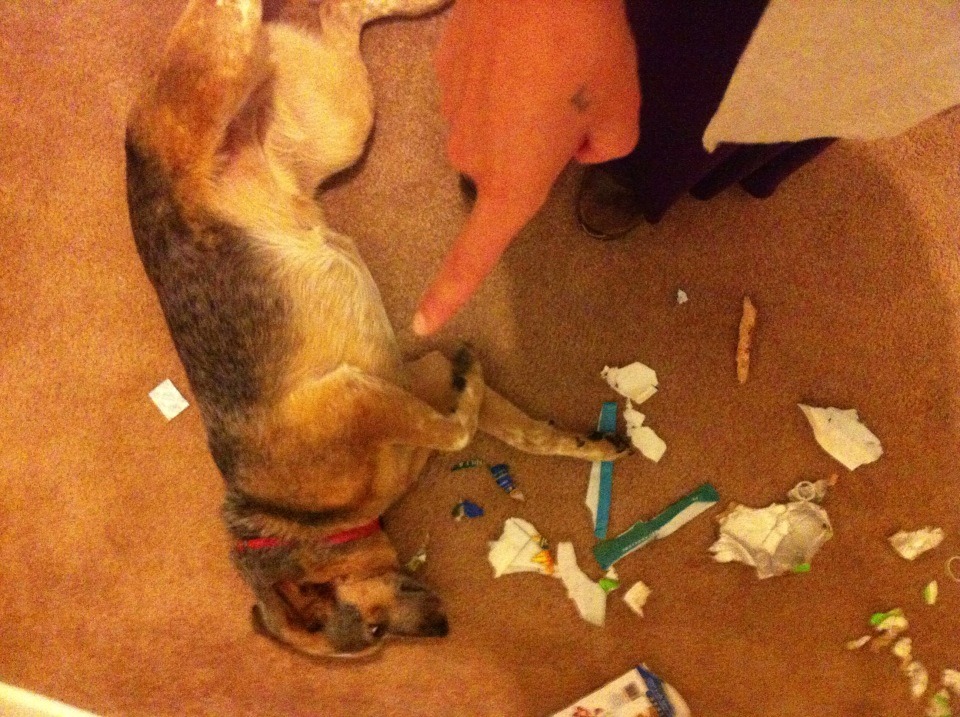 Sometimes, a smart-ass and talks back knowing how to get the attention back on her.




When I need a friend, she curls right up and puts her head under my chin, nudging as close as she can get, takes her paw and placeing it on me, a nudging reminder that it gets better.




Wherever I've taken Healer, people stop to praise her beauty and spunk. They are fascinated by her and either have owned a Heeler or walk away considering having one as a new friend.



She plays well with others dogs sometimes shy, a ma'ma girl hiding by my legs and sometimes rolling over and under the tails of others.




I have two kitties, MegaPaw and her baby, Shark Tail (Ninja, Queso Diabolo, Beyonce x100 other nick names). Mega Paw a feral rescue at only few weeks old. No shelter would take her so I worked at showing her human touch and Healer worked at slobbering all over her face.
Healer treated her like a baby, nudging and gently placing her in her mouth for play. They play and chase each other, they share food and snuggle together. Mega had a surprise a year ago this October! One tiny black kitty. Healer loved her as she did Mega Paw.
I was moving in just a few months, East to West and didn't have the heart to separate them. All three of them play and eat and sleep together. Its really a site to see at times.




Healer is a natural energizer for me.




We fit.




Really defining that saying, dogs are like their owners as much as the owner is just like their dog!
Our favorite place to be...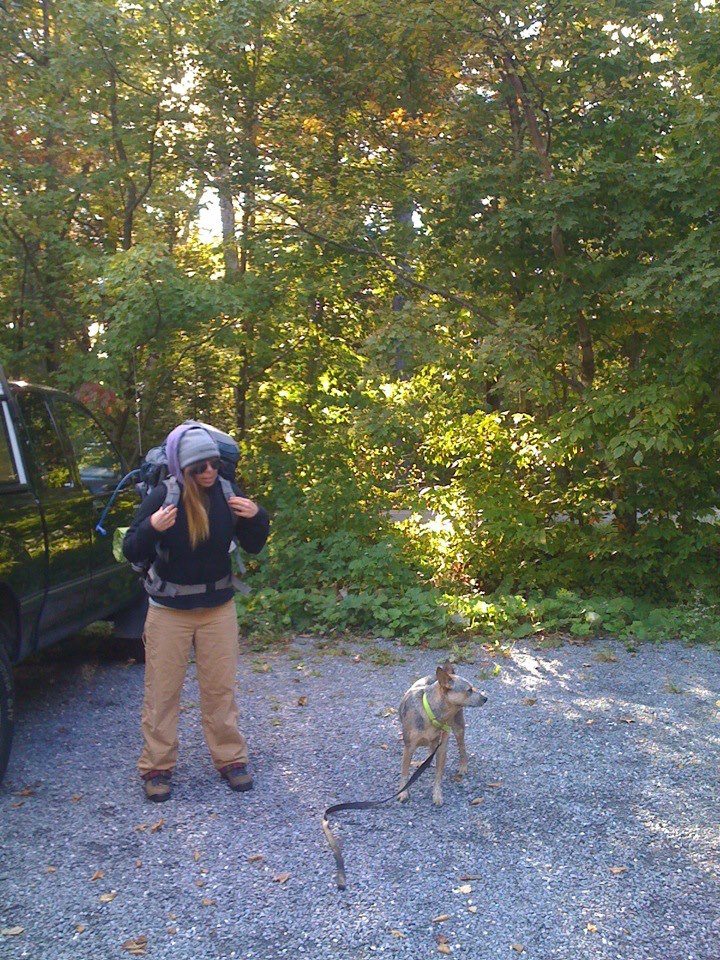 Outside!!!! & all smiles 



She knows when adventures are in the works, grabbing the leash on her own and ready at the door.


The days I can't take her with me she puts her head down saddened she has to stay home.



She is my couragious protector, knowing when someone has ill intent, warning them she will never let me be harmed.





There are many stories I could tell but the story of now is the most important, her slow road through recovery. 







Many of you know me, us, our lives challenges and the strength she has given me as I work through facing life on life's terms.

I wish I could help Healer on my own but I cannot.

I am willing to kneel in humility and I am asking you for help.

Struggle is real and I know everyone has experienced pain and difficulties, watched others struggle.

My dog is suffering and I am suffering.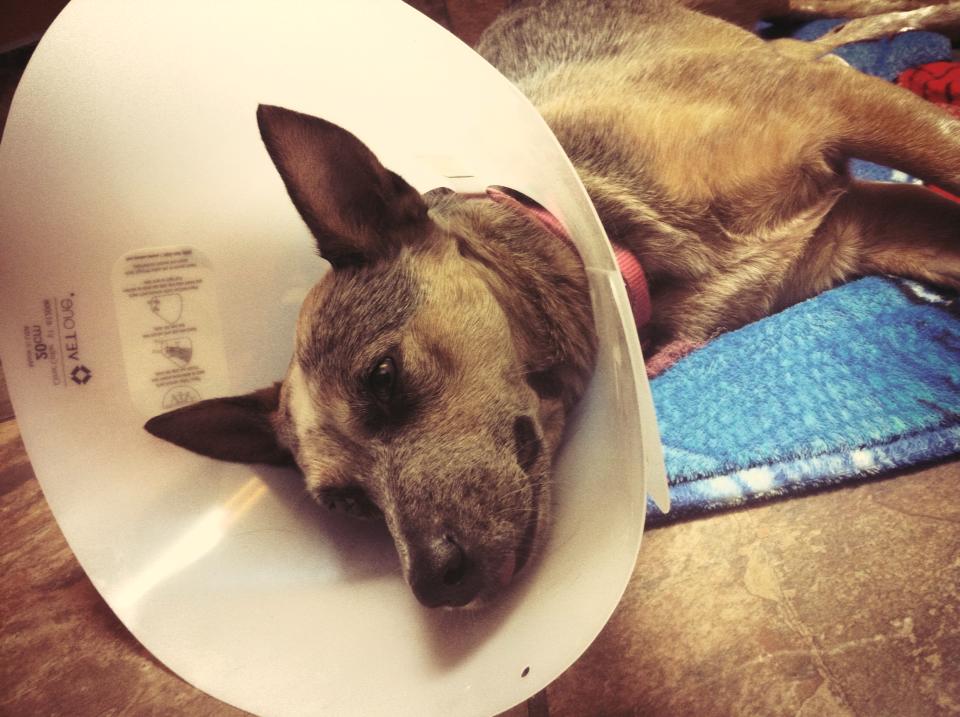 Each day I am praying she pushes through whatever she is faced with. I know our Creator designs our lives accordingly to live and let live. I am begging the Universe to see her life and how she has helped me, let live and she deserves the same.





I do not know the exact cost of the medical expenses as they are increasing by the day. I am keeping in close contact with the Orthopedic Surgeon and the manager of the Vet. I am trying to be realistic and know that even after Healers surgeries she will have medications, future rehabilitation vet visits. This will take time and unfortunately money.





ALL
proceeds will be going directly to help pay for the total cost of the medical expenses including, emergency visit, medications, surgeries, boarding costs for stay, future rehabilitation/ check ups as she heals and anything of that nature.




ANY
proceeds that exceed the total amount for Healer will be donated to another animal in crisis, needing surgery, medical treatment and to their owner that cannot afford the costs.







You have my word your donation will be to help Healer trudge the road to her happy destiny.





The Surgeon has been very informative and says Healer is staying stable and strong. She is in a lot of pain from the trauma but that is a good sign, she can feel. She said its hard to tell how Healer will recover but she is very hopeful and positive.




She needs your hope and positive energy...




If you cannot donate in monetary please, donate prayer, send loving light and energy and please pass this information to all that you know.




I have faith.




Faith without works IS dead.



Healer is working all she can in her little cattle body and I truly believe she will not give up this fight.







If you have any questions please contact me through the email provided with this site.

If you wish to contact the vet clinic please email me and I can get you the direct information. 

Thank you all from the center of my being.

Much love peace & blessings,


Kristen & Healer & MegaPaw & Sharkie



"There is Love in this very instant."

Organizer
#1 fundraising platform

More people start fundraisers on GoFundMe than on any other platform. Learn more

GoFundMe Guarantee

In the rare case something isn't right, we will work with you to determine if misuse occurred. Learn more

Expert advice, 24/7

Contact us with your questions and we'll answer, day or night. Learn more