Vet Funds for Fletcher, the #lazycorgi
I'm sitting here at my computer, wondering what to write while my puppy Fletcher is being prepped for major surgery by getting a major blood transfusion... He's alone, probably really scared... and the one major thing that we both share is that, right now, we're both massively lonely... and really nervous.

But let's start at the beginning...

Once upon a time, there was a corgi... he was six weeks old.  He didn't have a name yet, but he was cute as all get-out. Baby corgis are like that... but this corgi was special.  He was lazy... and he'd be branded on Facebook and Instagram later in life with the hashtag...  #lazycorgi.

I adopted this puppy a little over eight years ago and I named him Fletcher Christian, after the historical figure of the same name (fictionalized in Mutiny on the Bounty... pretentious, I know)... Fletch was a good dog... probably one of the sweetest dogs out there.  And he had a penchant for laying down on walks around the neighborhood... and soon, #lazycorgi was born.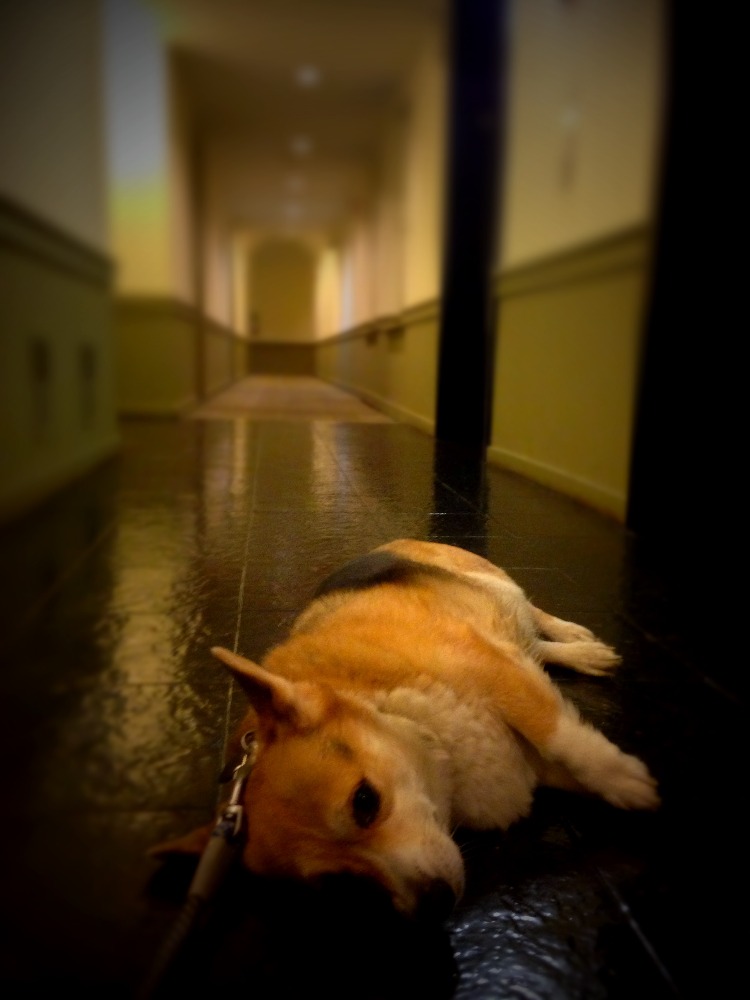 It didn't matter where he was or what was going on around him... he'd find some asphalt and just lay down.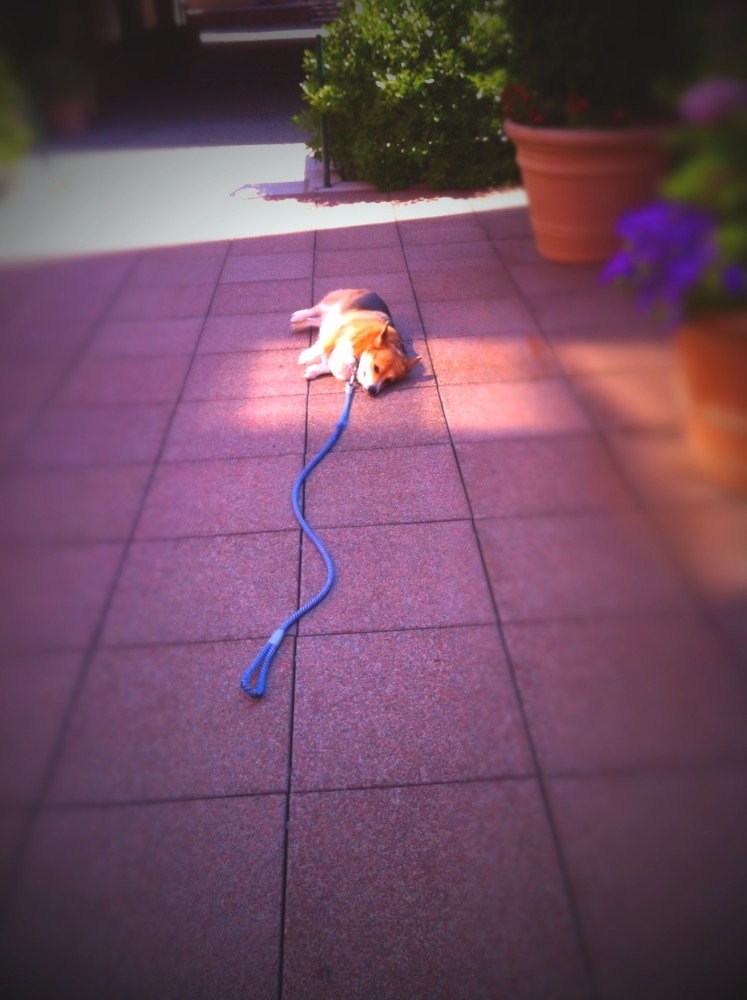 Fletcher didn't care if I was in a hurry or needed to be somewhere... If he wanted to lay down, he'd lay down.


On Saturday, May 17th, Fletcher Christian laid down... and didn't get up.

I knew something was wrong when I couldn't get him to stand for more than a few seconds... but I couldn't tell if he just had eaten something bad and just needed time for it to pass through his system... or if something worse was brewing.

The latter proved true.

On Monday morning, I rushed him to the vet... and the prognosis was grim. He was severely anemic and he had a huge unknown mass in his abdomen.

My puppy was sick... and I was devastated.  He needed all types of tests, xrays, scans, blood exams, you name it... They couldn't tell if the mass was a cancerous cyst, a tumor, an aggressive form of cancer or a benign growth... all they knew was that it was huge and it needed to be removed... and it needed to happen soon.

Already $6,000 spent from one day alone of tests and surgery prep, who knows how much it'll end up costing me... My vet estimates there will still be a few more thousands above that...  But truthfully, Fletcher was worth every penny of it.  Even if he doesn't make it through the surgery, I want to know that I did everything I could to help him.  He's pulled me through a lot in these eight years... the very least I can do is to extend that honor.  And if any excess money beyond the costs are raised, I'll donate the rest of it to local no-kill shelters around my area.

I could get all corny and say how, just like his historical namesake seized command of William Bligh's ship, Fletcher Christian seized control of my heart... but the truth is my puppy Fletcher Christian DID capture my heart... as well as the hearts of many people... just by laying down.

... this time, I hope my #lazycorgi gets up.

Organizer
#1 fundraising platform

More people start fundraisers on GoFundMe than on any other platform. Learn more

GoFundMe Guarantee

In the rare case something isn't right, we will work with you to determine if misuse occurred. Learn more

Expert advice

Contact us with your questions and we'll answer, day or night. Learn more