In October of 2005, two tiny black furballs tumbled into my life. They were part of a litter that a stray cat had just delivered and promptly abandoned. A girl in my apartment complex was trying to find homes for the kittens, and when she came to my door with that cardboard box...well...I couldn't say no. Just like that, my household gained two members. A brother and a sister. Armand and X.
I was instantly in love. In many ways, they rescued me just as much--if not more--than I rescued them.
Now, nine years later, one of my cats needs me to save her again. My sweet little X is incredibly sick. She has not been eating or drinking. We took her to the vet and an ultrasound showed "an abnormality" in her digestive tract. It could possibly be intestinal lymphoma, but without a biopsy, we cannot know for sure. The vet informed us that it is very possible that the problem--whatever it turns out to be--might be able to be reduced or even remedied through surgically removing the affected bits.
My husband, Mark, and I would have signed any and all consent forms in a heartbeat...but financial limitations are preventing us to take the steps necessary to save her.
Time is of the essence, moreso now than ever. We are taking everything minute by minute, hoping to buy as much time as possible so that we might be able to scrape up enough money to afford the tests and surgical interventions she requires. She is still full of affection and spunk, but she is losing more weight and hope with every day that goes by.
X has not given up, yet, and neither have we. Mark and I are exploring every avenue and exhausting every option that is available to us. This is where you come in.
We have seen how much good can be accomplished through the kindness of strangers. We have also seen what a powerful tool the internet can be. Social media and crowdfunding are the only two powers we have yet to invoke. We are getting desperate, and we are running out of time and options.
With your help, we can save X.
Every donation and every positive thought--no matter how small--will give us more time with this sweet, intuitive, and loving member of our family. And any extra time that we get is precious.
Thank you for your time and your support. It is appreciated more than you'll ever know.
-Jessica Nestico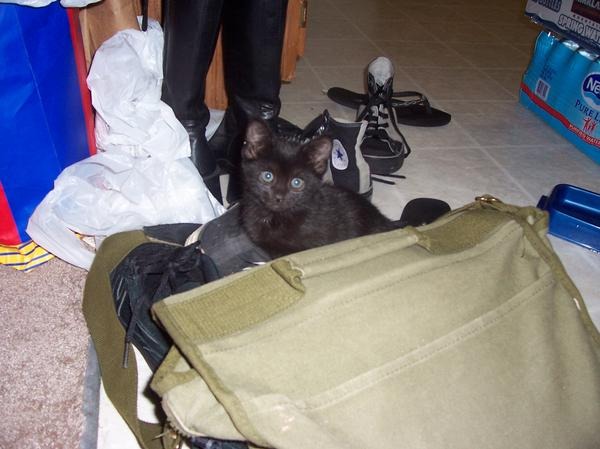 Organizer