Save my education. Help my family
Firstly, thank you so much for taking the time out of your day to read my story, it means more than you can imagine.
My name is Rashad and I am a 2nd year undergraduate student at the University of British Colombia, studying Electrical Engineering. I want to be as transparent as possible, so I should also mention that I am half-blind. I was born with my vision loss. My right eye is blind, and my left eye has partial vision. I have gone to a few doctors and they say I have either bilateral morning glory syndrome or optic coloboma. I am coming up on twenty-two years of living with vision loss and I have had to learn some hard lessons. I will never drive, I can't play team sports properly, it takes me months to recognize a friend in a public area, I am a slow reader, I literally can't catch stuff, I don't have depth perception, I can't see when food has been properly cooked, I look really odd in public when I'm trying to see stuff, I suck at communicating via text and a bunch of other random life lessons. I have learned to live with all of this because I do know one thing, I love to learn. For all my shortcomings, my passion for the pursuit of knowledge keeps me moving everyday; that and my family.
My father and mother live in Kenya, my oldest brother lives in Dubai and my youngest brother is in Sri Lanka with my Aunt and Uncle.
About a year ago my family was hit by financial distress. In mid 2017, Kenya was in a complicated and rather destabilizing political situation which greatly effected the economy of the country. Also, during this period my father's business partners had cheated him out of his own company.  We had lost almost everything. We were never rich but until then my father had managed to support my education.
I explained my situation to UBC, the outcome it didn't look too hopeful. Since I was only half way through my degree they could not provide direct financial aid. They did however agree to keep my seat in Electrical Engineering while I take a year off from school, so I can acquire the funds to pay off my tuition debt of $23,000CAD. If I can clear this debt by the end of June 2018 I can continue my studies.
My father is a hero. Somehow, he pulled our family out of a crippling situation and is working tirelessly to pay my tuition debt.
My oldest brother is our lifeline. He works in a stem cell research company in Dubai, but since they don't have proper wage laws over there he doesn't earn much. Even still, he has managed to help support my family by sending any extra money he earns to me and my father.
My mother pushes us to keep persevering. She sold her jewelry to help pay my tuition, she works as a seamstress and a travel advisor to help pay our bills and she calls me three or four times a week just to remind me that things will get better.
My little brother could not pursue higher education after he finished high school because of our financial situation. My Aunt brought him over to Sri Lanka and my Uncle found him a job there. My Aunt and Uncle took my little brother in and have given him the opportunity to keep learning and growing. On top of that they also send us extra cash when they can.
What I m trying to get across here is that my family is fighting hard to keep my education going. I myself am no different.
You must understand that being a person with vision loss makes it very hard to find a stable job, especially when you don't have any previous work experience.  In the past year I have worked in various positions, but I never held any of them long enough to make any significant savings towards my tuition. Luckily this March, the owner of a pizza restaurant was kind enough to give me a chance to work there. It is a small relief as I have spent the better half of last year being rejected for over fifty entry level jobs. I don't know if I was 'passed-up' because of my sight but I hold no resentment towards these employers.
I am not sure if we will be able to pay off my tuition debt by the end of June, but I still hold out hope. In my free time I still study previous courses and try to expand upon them, learning how to program in java for example. I keep my mind fresh so that if I get to keep studying at UBC, I will be able to ''hit the ground running''. I am not a genius, my average session grade is 73.85%, but I work hard to keep improving. 
I work hard because I do have a simple goal in life, to work in the field of prosthetics. Missing a fundamental part of your body is something that I still have not gotten used to, and I am lucky. There are those born without limbs, without hearing, or without functioning organs. All I want to do is give people like this a second chance to live a normal life. It is painful living in a world that does not understand what you are capable of when you have a disability, it is even worse when you don't know how to fit in with society because of a disability. I'm no advocate for every disabled person ever, so I cannot say that every person with a disability feels like me, but I just want to help those who want a hand. Therefore, I work hard to enter the field of prosthetics.
My family and I are working hard to keep my education, and my dream, alive. Together we barely managed to pay off about $9,000CAD from my tuition debt. If we cannot clear this debt by the end of June I fear I may have to stop my education at UBC. I don't know the finality of this 'worst case' scenario but I can't let the past few years of vigorous studying become an effort in futility. If we can overcome this hurdle, then next school session I intend to take the minimum amount of credits needed to be a full-time student and apply immediately for co-op opportunities. Even if it means my degree will be extended by 2-3 years, it will be easier for my father to finance and I'll know that my family will never have to struggle like this again. I don't care 'when' I get my degree, I care 'if' I get my degree.
My family has sacrificed a lot for me and I can't help but feel like I am not doing enough in return. That is why I decided to start this GoFundMe page. Even if it only raises one dollar, that is one less dollar off my family's burden. Even if only one person donates, that is one more person who cares about my family's plight. I don't know what will happen in the next few months. I don't know if I will get to pursue my academics. I don't even know if my dream in life is still tangible. All I know is that whatever happens, I wont stop fighting till the very end. So please, save my education. Please help my family. 
Once again, thank you so much for reading this and it would be amazing if you could share this to as many people as possible.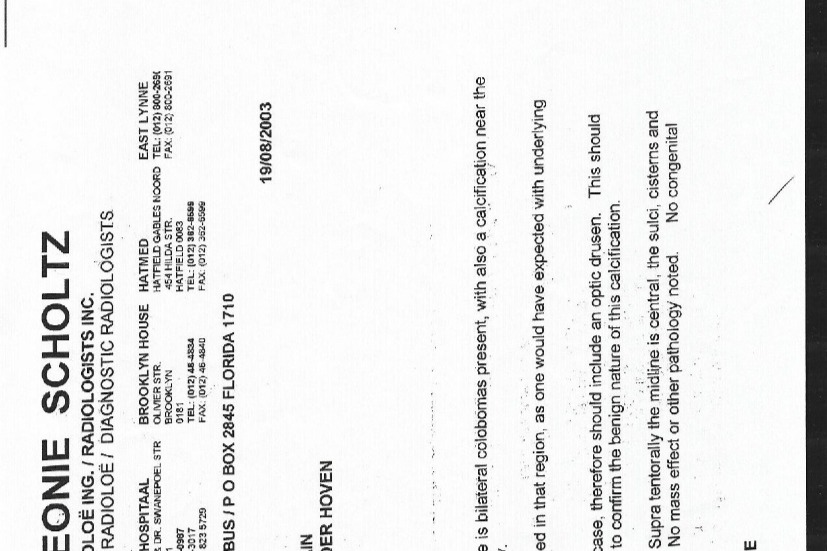 Organizer
#1 fundraising platform

More people start fundraisers on GoFundMe than on any other platform. Learn more

GoFundMe Guarantee

In the rare case something isn't right, we will work with you to determine if misuse occurred. Learn more

Expert advice, 24/7

Contact us with your questions and we'll answer, day or night. Learn more