Saboo Village Youth Hostel
Our Non-Profit's Goal and Mission Statement
Our non-profit organization, the Sonam Targyes Ling Non-profit Organization for the Less Fortunate Worldwide, Inc., is dedicated to supporting this project.  Our mission statement is to provide shelter, food, clothing, medical care, and educational needs to those children who suffer from extreme poverty worldwide.  We are asking those who come across this fundraising site to donate just $5.00 USD to this worthy cause.  Thank you for visiting.


New Logo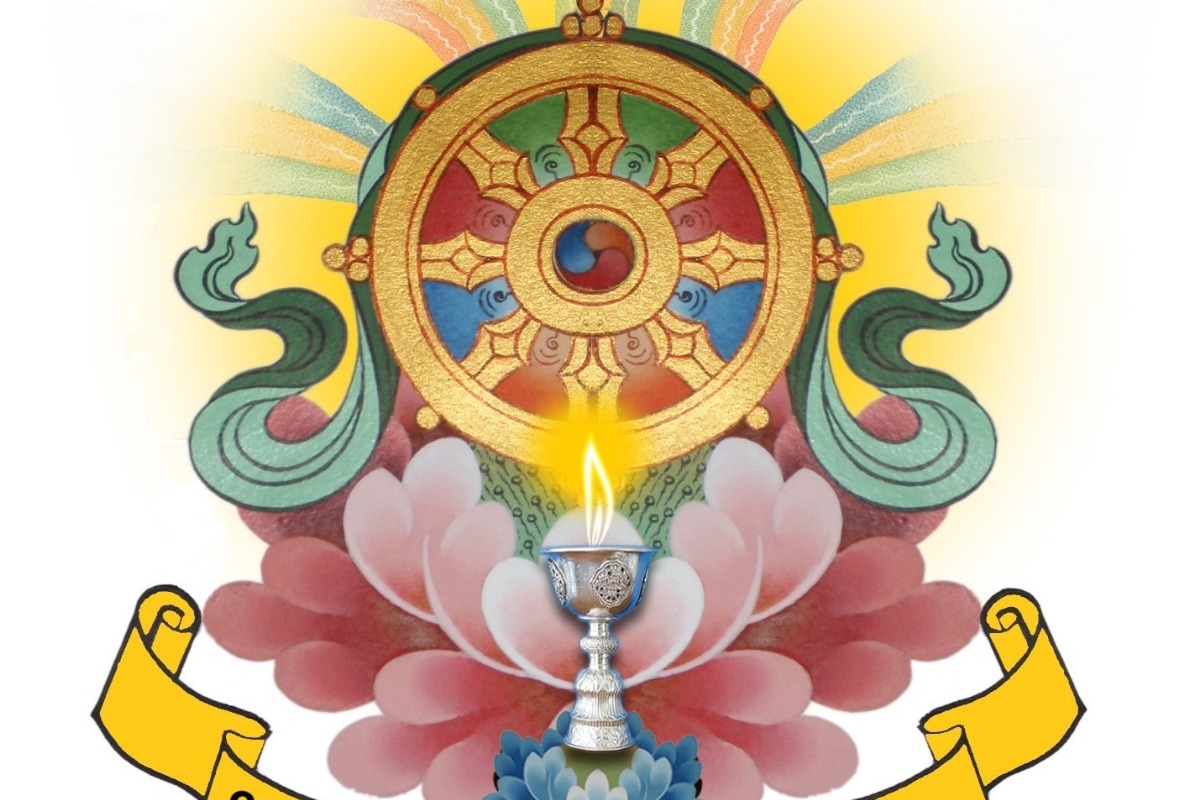 Plans for the Youth Hostel

We are pleased to share with all of you the plans for the Youth Hostel we are projecting to build with your kind donations.


H.H. the 14th Dalia Lama Supports our Youth Hostel Project
On Monday, October 15, 2018, Geshe Jamyang Tashi, met with His Holiness the 14th Dalai Lama, at his residence in Dharamsala, to introduce the project for the establishment of a youth hostel in Ladakh, India. This hostel will be for the underprivileged, deprived, and destitute children of poor families who come from remote and far reaching areas of Ladakh where proper education is lacking due to monetary needs.  His Holiness deeply appreciates causes like this, in which poor children are encouraged to get a better education. Geshe Jamyang Tashi was deeply honored and delighted to know this project is being supported and appreciated by His Holiness the Dalai Lama. 
Introduction to Our Project - Building a Youth Hostel in the Saboo Village of Leh Ladhak, India
Hello to all.  Our goal is to build a youth hostel in the Saboo Village of Leh Ladhak in northern India.  This will be a sanctuary for children of disadvantaged nomadic families who live a great distance away from Leh Ladhak.  Nomadic families live in a different manner than most families living in western society or close to any big city.  We trust that this project will ensure these children get a quality education, have appropriate clothing, and have a well-balanced diet, at no cost to their families.  These children will also experience the warm heartedness of the Ladhaki people.  We hope to break ground on this project in 2019 or 2020.  Below is a photo of the land in Saboo Village where the youth hostel will be built.  It was donated to my teacher, Geshe Jamyang Tashi, from the village of Thiksey Ladhak.
Introduction of Geshe Jamyang Tashi and the Saboo Village Youth Hostel
Geshe Jamyang Tashi is from Serajey Ngari Khangtsen.  He was born in 1972 at Thiksey Village Ladakh.  At the age of 13, Geshe Jamyang Tashi became a monk in the Thiksey Monastery.  He received novice ordination from H.E. Thiksey Rinpoche Ngawang Jamyang Jampa Tenzin.  In 1984, General Tungrampa Lobsang Tashi taught him the basics of the Tibetan language.
In 1986, Geshe Jamyang Tashi joined the Sera Jey Monastery, and from 1986-1989, he studied in Sera Jey School.  In 1990, he started studying Buddhist philosophy and debate, and at that time his teachers were Khensur Rinpoche, Lobsang Tsering, Khenzur Rinpoche, Lobsang Palden, Geshe Pema Gyaltsen, and Geshe Tsulga.
From 1990 till 2011 Geshe Jamyang Tashi started studying the five volumes of Buddhist teachings namely:
i)                    Prajnaparamita
ii)                   Madhyamika
iii)                 Logic
iv)                 Vinaya
v)                   Abhidharma Kesha
It took 21 years for Geshe Jamyang Tashi to become a Geshe Lharampa with the first division.  In 2011, he got his Geshe Lharampa degree (Doctorate in Buddhist studies) from Gelugpa University.  From 2011-2012, he studied at the Gyoto Tantric College and received a PhD in Tantric with the first division.
Geshe Jamyang Tashi got his Gelong vows from His Holiness Dalai Lama.  He also got many Dharma teachings of Sutra and Tantra from many masters including the H.H.Dalai Lama, Ganden Thipa, Lobsang Tenzin Rinpoche, Gaden Trizur Rizong Rinpoche, Gyumet Khenzur Rinpoche Ogye Tseten, HE Cheden Rinpoche, Khenzur Rinpoche Jampa Theckchok, Geshe Sangye la (Mongolian), H.E Thiksey Rinpoche, and H.E Serta Khenpo Jigme Phuntsok Rinpoche.
In 2014, Geshe Jamyang Tashi got the opportunity to become the head of discipline of the Kalachakra teaching given by H.H.Dalai Lama in Ladakh.  In 2016, he was the teacher in Ladakh Yarchoe Chenpo.  From 2014-2017, he was in Head of Education Board and Senior Board Examination.
Geshe Jamyang Tashi has lived in the Saboo Village for 5 years and gave teachings on lamrim and as a thank you, the people of Ladakhi donated a large portion of land.  He wants to use this land for the establishment of the youth hostel for the underprivileged, deprived, and destitute children of poor nomadic families who come from remote and isolated villages where economic opportunities are negligible and non-existent.  These children experience a big stumbling block when pursuing their academic studies due to monetary needs.  Due to safe and secured accommodations like hostels, students who exhibit academic excellence, and especially the poor children, are not forced to drop out at critical levels.  
The rural population of many distant areas of Ladakh still lack proper education for their children.  Since it is a costly affair to send children away to get an education, not everyone can afford to do so.  Thus the dropout rate is a huge problem.  With the lack of such hostels, children coming from such away areas are also vulnerable to various forms of exploitation and abuse, especially female children.  This youth hostel will be a safe, secure place and will be an immense benefit to such children.


Fundraising team: Saboo Village youth hostel (2)
Sara Foreback Irwin 
Organizer
Raised $593 from 10 donations
San Francisco, CA
Sara Irwin 
Team member
Raised $28 from 1 donation